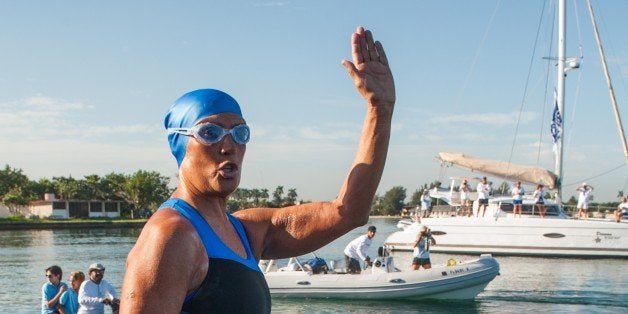 Yesterday, American swimmer Diana Nyad became the first person to swim from Cuba to Florida without a shark cage, a 110-mile feat that took 53 hours.
Yes, she is awe-inspiring -- that goes without saying. But here are four lessons from Nyad that every woman can apply to her own life.
1. Don't beat yourself up if you don't get things right the first time. CNN reports that this was Nyad's fifth attempt to swim from Cuba to Florida -- and her fourth attempt since turning 60. Her previous efforts failed due to asthma attacks, jellyfish stings and lightning storms. Nyad used what she learned from each unsuccessful swim and continued to train and improve.
2. Age doesn't matter. Nyad finally completed her historic swim at 64, refusing to entertain the idea that her age might hinder her efforts. "We're a new generation of 60," Nyad told Shana Naomi Krochmal in a July 2012 interview for Out magazine. "I want to feel alive and alert and awake and empowered." Nyad also told CNN in 2011: "I think this is the prime. When one reaches this age, you still have a body that's strong but now you have a better mind."
3. Always recognize the people who have helped you. "It looks like a solitary sport, but it is a team" Nyad told the crowd who had gathered yesterday to welcome her on the beach in Key West, FL. Nyad's team consisted of 35 people on five boats who monitored her health, fed her, and deterred sharks and jellyfish.
I am about to swim my last two miles in the ocean. This is a lifelong dream of mine and I'm very,very glad to be with you. Some on the team are the most intimate friends of my life and some of you I've just met. But I'll tell you something, you're a special group. You pulled through; you are pros and have a great heart. So let's get going so we can have a whopping party.
4. Frame of mind is everything. "I just had this attitude of: It doesn't matter what it is, find a way," Nyad told ABC World News. On CBS This Morning the day after her swim, Nyad expanded on that viewpoint:
[Y]ou're kind of suffering through the whole thing. So my thought was, "everything you come up against say -- and this is why people are relating to my story -- all of us suffer heartache. All of us suffer difficulties in our lives. And if you say to yourself 'find a way,' you'll make it through."
What a seriously inspiring woman.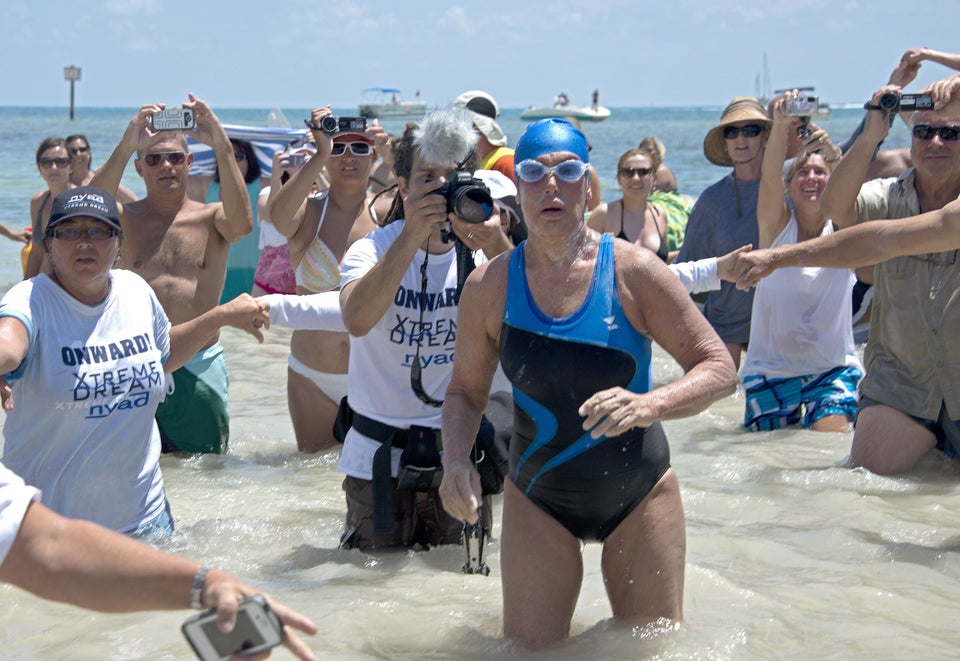 PHOTOS: Diana Nyad's Swim