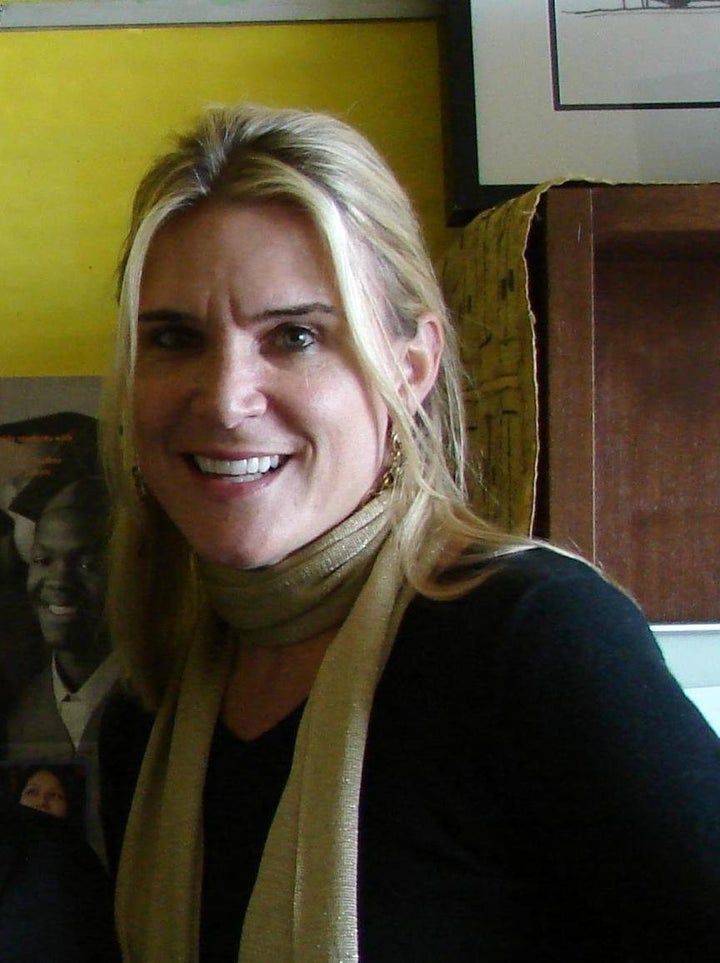 The U.S. Department of Education announced more than $4 million in grants Monday that will be distributed to select charter schools across the country. Twenty three schools received funding to strengthen their programming, and three were awarded large grants that came with an endorsement -- funding earmarked to help them prepare their successful curricula for dissemination to other charters across the country.
Chicago-based charter program Perspectives, which operates five schools across the city, received the largest award offered in this category and stands to get $400,000 in federal funding over the next two years. Their program, called "A Disciplined Life," focuses on social and emotional learning inside and outside of the classroom.
Perspectives co-founder and President Diana Shulla-Cose spoke with HuffPost Chicago about what this grant means for her charter schools, and how she envisions expanding the philosophy she first developed as a Chicago Public Schools teacher.
So how will this grant money impact Perspectives?
It means that we can deepen and continue to refine our work around social and emotional learning practices, and that we can begin to deeper evaluate how our work with students links to student achievement. It also means that we're in a position right now to partner with some other charters and improve in ways that we haven't had the time or resources to do so. And then it's about being able to disseminate [our program], being able to impact more than [our] five schools, to share this with other schools in our district and beyond. So that's what this grant means: it's two years of resources to help us do that work.
What about for your own students, and the Perspectives community?
I think it means for us that our students and our teachers and parents and staff are really positioned to have their stories told about how A Disciplined Life has affected them in building a culture of high expectations and high achievement. It's time after 15 years for our students to be able to tell their stories. Perspectives is so self-reflective that we do not have all the answers to what works or why, but we build on A Disciplined Life to ensure that our students are prepared for college and success later in life.
I think that when we talk about sharing this with others, we want to do it in a way to share our stories, our practices, our curriculum, but like all the good schools, it needs to be home-grown. It needs to be organic, it needs to be built from within. While A Disciplined Life comes from within us, we can share so much from that, but whatever schools we're partnering with can make it their own. We can share our practices and then let it grow to incorporate individual communities, schools and surrounding cultures.
How were the winners chosen? What did you have to do to apply?
The U.S. Department of Education put out a request for proposals, and it was a competitive process. The idea was to take learning that can be shared, what you think is an effective practice in your school that you think you should be disseminated, and write a grant proposal. We were one of three schools selected, and I believe we are the only urban school district that received the grant. It didn't explain specifically why we won, except that we had met the criteria and they thought our proposal was impressive. One of the reasons I think Perspectives rather than other charters was chosen is that our results from the past show that things are working at Perspectives, that Perspectives has been around for 15 years, and that we have the results, the capacity and the leadership experience to take our programming elsewhere. There are a lot of charter schools doing so many great things, but I think they were looking for evidence that supported our ability to take our programming outside of our schools.
How are the 26 principles of "A Disciplined Life" applied at Perspectives schools?
We use the tenets of ADL to guide our classes, our curriculum, and the way we manage our expectations of each other. One of the principles of ADL is to take responsibility for your actions. When redirecting students and supporting students in their path, we will use this example as a language of how to direct students and ensure social and emotional development. Another principle is "use your time wisely," another is "accept differences in others." So we always look at how we might use these principles across our curriculum. If we're studying a novel, we can examine how the characters are using principles of ADL. We have ADL workshops for parents 4 times a year where parents talk about how they bring ADL into the home--some have the principles hung up on their refrigerators. One of the really powerful things were working on is what we call the ADL Summit.
Twice a year we have "ADL Summit Week" which is sort of demonstration week, when we demonstrate our social and emotional learning. Every semester, every student and staff member across the network selects one principle of ADL to study, so students grapple and work on and have a criteria by which they begin to collect data on how they're developing, whether it's "use your time wisely," or mine this semester, "communicate effectively." I think the Department of Education saw how deeply it was rooted in what we do, and the stories of the students are powerful. One student, Stephanie, just got a full ride to Northwestern in the sciences and said "I've got ADL in my pocket, so I'm going to be all good." We bring back alums and they say, "you know, this ADL stuff, when I was here sometimes it was too much for me, but in college, and in lief, it's really helped give me a guide." It's a unique practice and we're thrilled to be in a position now, and I think we're more prepared now than ever--I think it's just the beginning of being able to take this and share it with others.
Will Perspectives' new status as a leading program affect other area charters?
We haven't identified any partners yet, whether a charter, traditional school or a pilot--we're not even at that point. We've got work to do: the first couple of years will be spent honing in, figuring out how this can be shared.
But I sure hope so. The story is one that is really positive. We're not about dictating, we're saying, "if this makes sense for you, learn about what we're doing. If there's a deficit at your school around social and emotional learning, come over and let's talk." I think it's more of an organic relationship. Schools are really unique places. Having built five schools from scratch, I see these schools take so much heart and soul that A Disciplined Life could be a tremendous support for many, but we still could learn from a lot of schools, too. A lot of schools are doing really interesting work around social and emotional learning.
What does this mean for Chicago's educational landscape as a whole? Can we expect to see more charters open up as a result of this grant, or more schools adopt ADL?
To think big, I think big when I think about the individualized education Perspectives offers right now. The impact inside our schools is huge, and we're ready to start working on and thinking about how schools in our city can be impacted. I think there are many who have said, "Diana, I really want to learn more about this." People have come and visited, and not just city schools. We've had suburban schools, we had folks a couple years ago from New Jersey. Here in the city we want to share it, we want to share it nationally, I think we could share it globally. I think the impact will be great. We've seen what it does with our kids and how well it works at Perspectives. We ask people why they choose Perspectives and they say people say they found ADL on our website and thought it was so unique to this organization, and they wanted to be a part of it. We want to give more people that opportunity.
I think that the impact is going to be great, and I think big about this because this idea has been inside of me for so long. I really believe me and my colleague [Chief Education Officer and Co-Founder] Kim Day are just one piece of the puzzle. There are so many amazing voices and I'm just one of them. I think we're at a point right now, really the beginning of sharing and supporting ADL's expansion.
Calling all HuffPost superfans!
Sign up for membership to become a founding member and help shape HuffPost's next chapter