Just when it looked like a punch might be thrown during the WNBA playoff game between the Phoenix Mercury and the Minnesota Lynx, Diana Taurasi surprised everyone: She kissed Seimone Augustus on the cheek.
Taurasi's Mercury were being routed by Augustus and the Lynx in the opening game of the WNBA Western Conference Finals when the two All-Stars, who have been playing against each other for years and were teammates on the U.S. women's national team, appeared to be exchanging some heated words. There was certainly some pushing and a shoulder check. Before officials could separate Taurasi and Seimone, the former UConn star unexpectedly planted a kiss on Augustus. Both players were issued personal fouls on the play.
Although she was in a less jovial mood after her team fell down 0-1 in the best-of-three series, Taurasi made a similar comment about the exchange.
Former WNBA star and current ESPN analyst Rebecca Lobo seemed to find the entire situation amusing.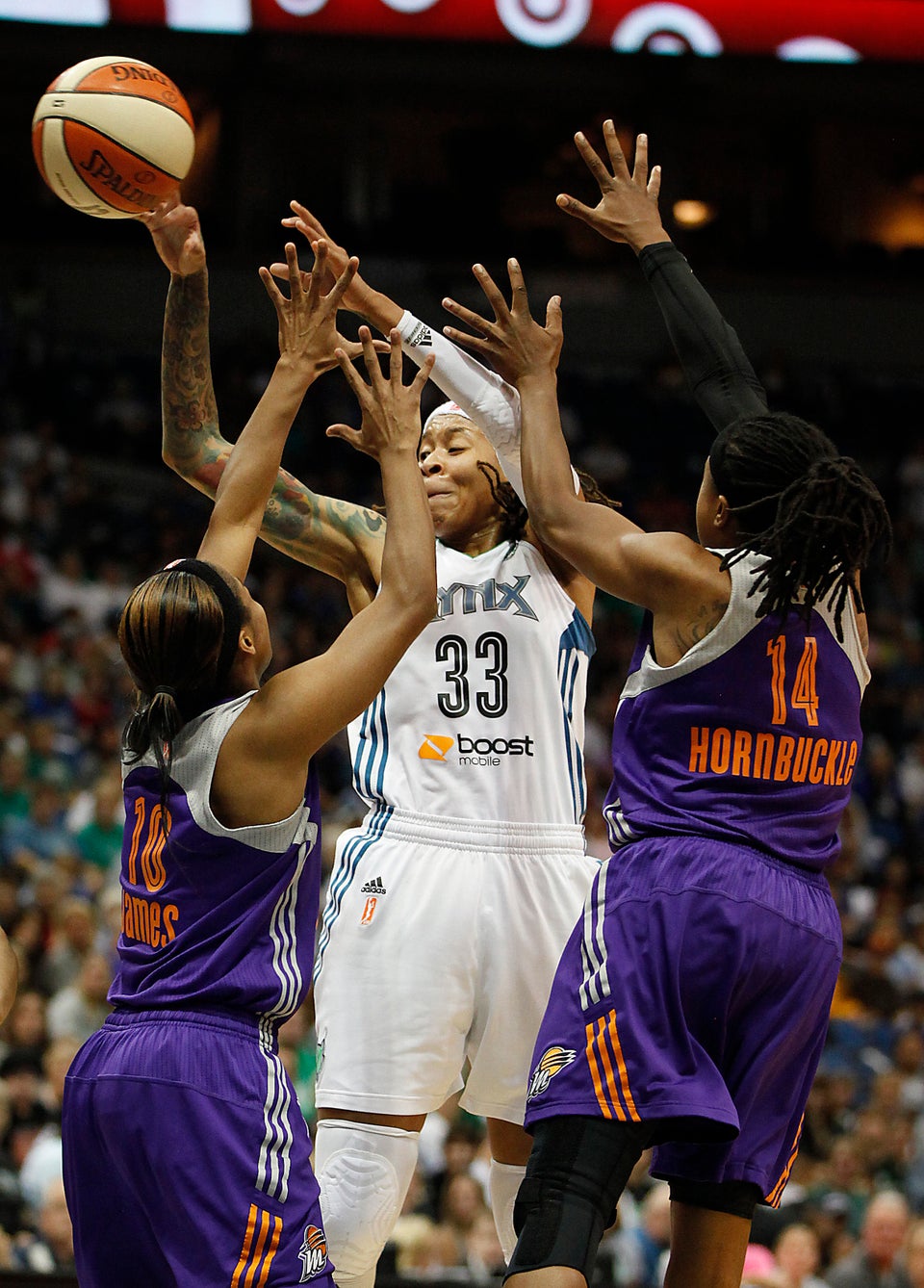 PHOTOS: Lnyx vs. Mercury Game 1
Popular in the Community