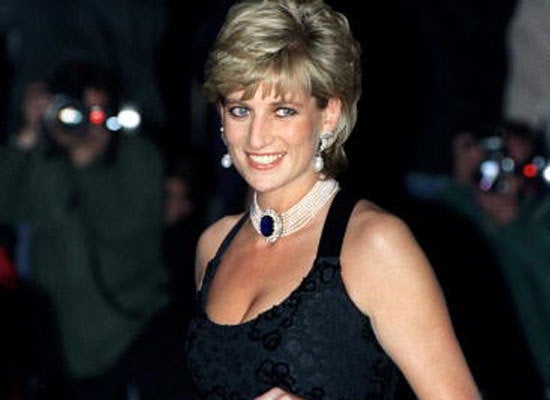 "Anywhere I see suffering, that is where I need to be, doing what I can."
On July 1,1961, the Honourable Diana Frances Spencer was born at the
Sandringham Estate, Norfolk, England. No one could have foreseen that
a modern-day hero had just been born. Lady Diana Spencer, as she
became in 1975, after her father succeeded to become the Eighth Earl
Spencer, was to transform into one of the most loved people in the
world.
Diana moved to London in 1978, and by 1981 she was completing her
first official tour with the Prince of Wales. They married that July
in an event that can only be described by a gay man such as myself as
"fabulous."
Shortly after her wedding, the direction that Diana wished to pursue
became apparent when she set up a trust in her own name, which was a
mechanism for her to donate her own money to others. Diana was a
formidable woman with a heart the size of the moon. She wanted to help
wherever she was needed and dedicated her time to those less
fortunate.
After the birth of her two sons, Prince William and Prince Harry,
Diana's attention shifted toward many causes that she believed needed
help, attention, and devotion, including HIV and AIDS. She often
favored causes where there was a stigma attached, and she strived to break
down the walls and to spread new light to those who needed it.
Diana was among the first high-profile humanitarians to highlight for
the world that the HIV was not communicable by touch. She
conveyed this message in 1987 in the most concrete way possible, by
holding hands with an AIDS patient. This simple act, coupled with the
fact that palace aides tried to dissuade her from doing so, brought
even more welcome attention to the plight. In a time when many were
dying of the disease, the stigma attached was almost immeasurable.
Diana, however, was her own woman with her own views, and she would not
be held accountable to those who did not share her passion for helping
others.
Her love for people continued throughout her life, whether by visiting
those suffering from leprosy in Indonesia, spending time with
abandoned children in Sao Paulo, or holding babies suffering from AIDS
in Harlem. She also often spent time at the Royal Brompton Hospital in
London, usually up to four hours at a time, visiting the sick and the
dying. She had an incredibly close bond with Mother Teresa and even
visited the nun's hospice in India, where Diana spent time with
each of the 50 patients who were close to dying.
When you read facts like this, you can easily understand why she
received more than one humanitarian award during her short lifetime.
Diana spread love wherever she went. Her dedication to those suffering
with HIV/AIDS and to the gay community solidified her place as one of the
most compassionate women of her time. She was not without criticism,
but in this day and age, who isn't? In the face of such criticism,
however, she was often seen laughing, holding hands, and joking with
those who needed it most.
Diana was a determined individual: determined to change the world, and
determined to be the champion of the AIDS pandemic, along with some of
her celebrity acquaintances, such as Elton John and Elizabeth Taylor.
Elton John himself said recently that "Princess Diana made a hell of
a difference," and that was borne out by her actions. For example, in
1997 she auctioned off 79 of her dresses, raising over $3.25 million
dollars for both AIDS and cancer charities.
Not one to be afraid to stand up and be counted, she often spoke out
in support of the less-than-popular situations of those suffering from
AIDS and leprosy. One of the greatest gifts she gave to the world was
the fact that the world took notice of this demure, beautiful woman
with a mission.
It was (and is) surely a sad state of affairs for those suffering
from HIV/AIDS that they faced rejection and were treated with such disdain.
Fortunately this was the type of cause Diana was drawn to. As she
said, "HIV does not make people dangerous to know, so you can shake
their hands and give them a hug. Heaven knows they need it." Diana was
acutely aware that she could bring much-needed attention to their
plight from the highest rank of society: a member of the royal family.
Her work with the National AIDS Trust, starting from 1991 right up to
her untimely death in 1997, projected to the world that this was a
global fight against a terrible disease and not something that should
be feared. She attacked it head on. She was so dedicated to the
National AIDS Trust that it was one of only six charities she
officially supported toward the end of her life. It was also one of
the beneficiaries of funds raised by her sons at the "Concert for
Diana" in 2007, which marked the 10-year anniversary of her death.
For the gay community (including me) there was much sympathy and
empathy for Diana's personal life and her work. Back in the day when
HIV/AIDS was considered very much a "gay disease" because of its
prolific presence within the gay community, people identified not
only with her but with her desire to help the cause. Of course, her appeal to the gay
community wasn't hurt by all her glamour, stunning dresses, and ritzy showbiz
pals, many of whom were gay themselves.
But two of her greatest legacies are of course her sons William and
Harry, who have taken over much of her role. As patrons and supporters
of AIDS charities, as well as many others that their mother was
involved with, they continue to bring light to causes otherwise
ignored. They have also gone in their own direction, Prince Harry
recently supporting rugby stars Ben Cohen's Standup Foundation, which
tackles homophobia in sports.
Whether you're gay, straight, bisexual, or transgender, we can all
share some connection to this wonderful lady. For every person in the
world who has the desire to do well, to give back to those less fortunate, or
help those who simply need a helping hand, the memory of Diana is a
shining beacon of hope. She may not be with us in the physical sense,
but her spirit undoubtedly lives on in the hearts and minds of
everyone she touched along the way.
Diana knew how to change the world with one hug, one touch, one smile
at a time, and she did just that. When we know better, we do better,
and it is a lesson to us all to show compassion and love to those who
need it most.
"Carry out a random act of kindness with no expectation of reward,
safe in the knowledge that one day someone might do the same for you."
--Diana
Popular in the Community