Mark Aulger was able to hold his daughter for the first 45 minutes of her life. It was bittersweet, as he tragically died five days later, according to the Associated Press.
The Texas mother of four has now experienced an unprecedented outpour of generosity.
Thousands of dollars, countless cards, and an endless amount of baby supplies have filled the Aulger's living room -- including one donation big enough to buy a minivan for transporting the growing family, WFAA.com reports.
Still coping with the loss of her husband and the birth of her daughter, Aulger told the news source the donations have left her overwhelmed and grateful.
"I've received some other cards from perfect strangers with, you know, $100 or $200, and that was shocking enough," Augler said. "But enough money to get myself a minivan was -- I'm shocked still."
Donations to help the Aulger family can be made at any Wells Fargo bank under the Diane Aulger Fund.
CORRECTION: This post originally stated Mark Aulger died 45 minutes after Diane Aulger induced labor. In fact, Mark held his baby for 45 minutes but died five days later. HuffPost sincerely regrets the error.
Related
Before You Go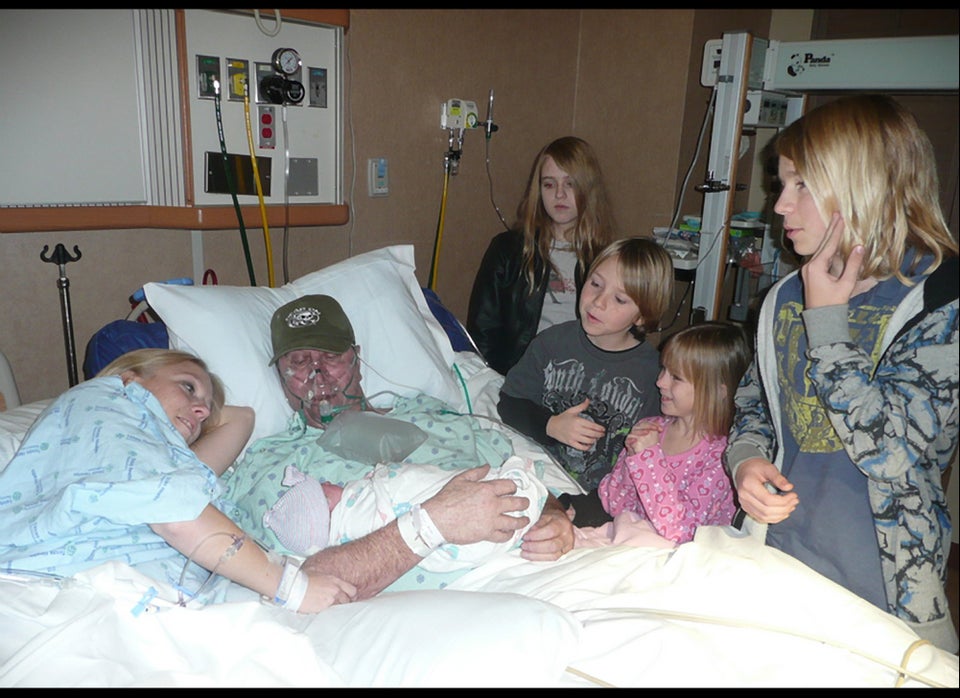 The Aulger Family
Popular in the Community