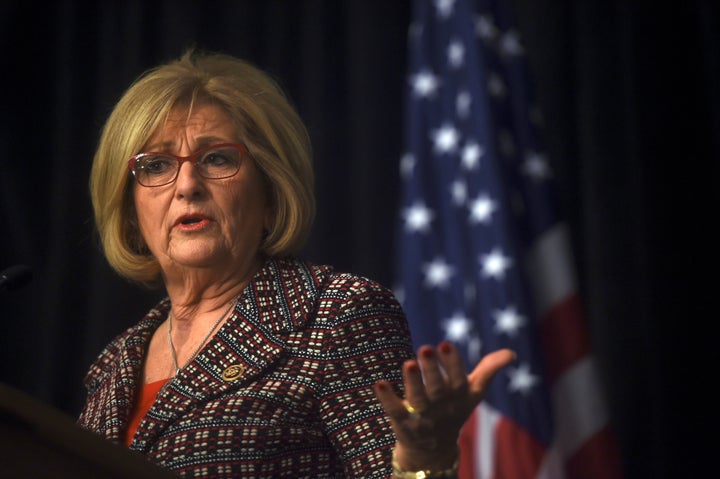 WASHINGTON ― Once again, does anyone know what kind of porn Rep. Diane Black (R-Tenn.) is watching?
HuffPost reported last week that the 67-year-old Black, who is running for governor of Tennessee, told pastors in a private meeting that pornography is a "big part" of what is driving the spike in school shootings in recent years.
"It's available on the shelf when you walk in the grocery store. Yeah, you have to reach up to get it, but there's pornography there," she said at the meeting. "All of this is available without parental guidance. I think that is a big part of the root cause."
When a TV reporter from Memphis' Local 24 News followed up with her on Friday and asked her to explain the connection, Black stood by her claim.
"Why is it that we're seeing this surge of this violence with these young people? And when they're looking at videos and they're not getting good parental guidance?" she asked. "Why is it, 20, 25, 30 years ago, when there were just as many weapons around, that we didn't have this happening?"
Here's a video clip from Local 24 News. Her comments on porn begin around the 52-second mark.
So there you have it. Per Black's logic, porn did not exist 20 years ago, and now that it does, teenagers are buying naughty pictures at grocery stories, illegally obtaining guns and shooting up their schools.
A request for clarification was not returned by Black's congressional spokesman.
Popular in the Community