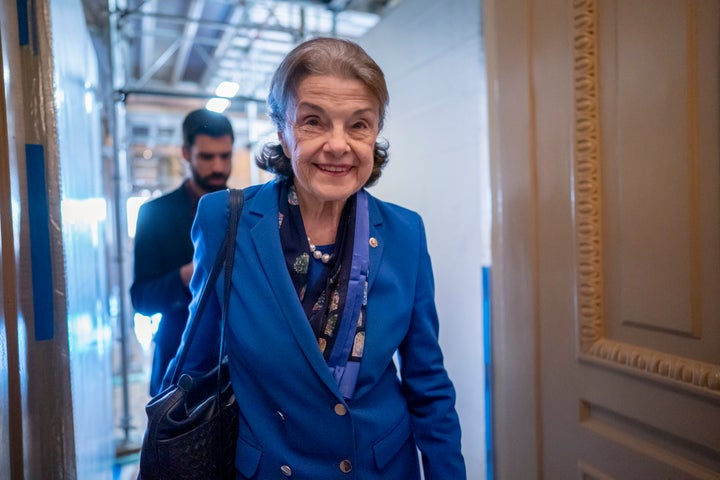 The race to replace the now-late Democratic Sen. Dianne Feinstein was already well underway before her death Thursday night at age 90.
Names of up-and-coming Black officeholders tossed out include San Francisco Mayor London Breed and Los Angeles Mayor Karen Bass — the first Black women to lead either of their respective cities — as well as Secretary of State Shirley Weber, who replaced Alex Padilla when he became a senator. An appointment to the Senate, however, would mean giving up their current offices for a yearlong stint in Washington.
Newsom has the power to appoint someone to fulfill the remainder of a vacated term, but the 2024 election will determine who holds it through 2030. The governor has made it clear he does not intend to nominate someone who wants to hold the seat permanently, further narrowing the pool.
Newsom's comments were a blow to Rep. Barbara Lee, the only Black woman running to replace Feinstein against fellow Democratic Reps. Katie Porter and Adam Schiff, who are both better funded than Lee and beating her in the polls. When Newsom vowed in 2021 to appoint a Black woman, Lee was considered a leading choice. But that was before she decided to run in 2024.
"The idea that a Black woman should be appointed only as a caretaker to simply check a box is insulting to countless Black women across this country who have carried the Democratic Party to victory election after election," Lee said.
Newsom was criticized for appointing a Latino man, Padilla, to replace then-Sen. Kamala Harris, the second Black woman to serve in the Senate, when she became vice president. That led to Newsom's pledge to pick a Black woman next.
Although Newsom's desire to elevate a Black woman makes it a more selective process, he isn't bound to choose someone currently serving in office. Upon the death of Arizona Republican John McCain, Arizona Gov. Doug Ducey (R) chose ex-GOP Sen. Jon Kyl as the interim placeholder until the 2018 election. Kyl, already retired at that point, was the last Senate appointee not to seek a full term.
Lee, Porter and Schiff are competing in California's March 5 nonpartisan primary, in which the top two vote-getters advance to the November election that's all but guaranteed to elect another Democrat.
Support HuffPost
The Stakes Have Never Been Higher
Popular in the Community