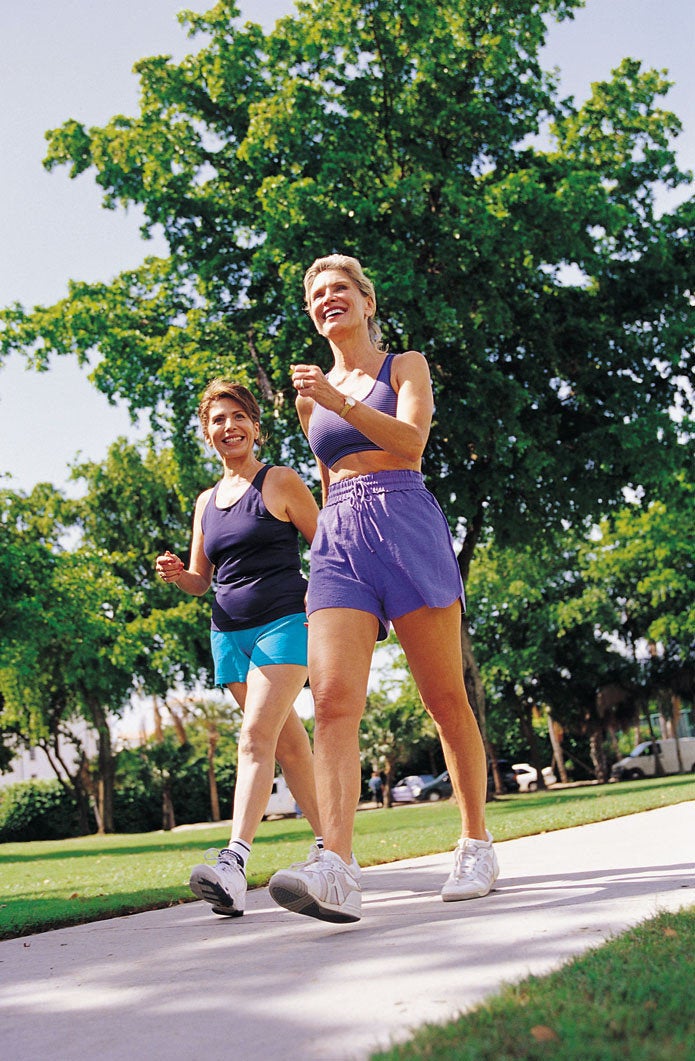 "Fascinating!" said a group of TV executives on a flight from New York who recognized me as the "Queen of Jeans" with over one million loyal "Boomer Consumers" on HSN. For the next few hours we volleyed around the idea of my own reality show about the unique advantages of being a Baby Boomer. And why not? Reviewing the last four decades, I'm more at peace than when I was 20, more focused than when I was in my 30's, more glamorous than when I turned 40, and absolutely more "at the top of my game" than when I was in my 50's. The thought of inspiring millions of new viewers thrilled me. "We love it!" one TV exec said. "But does anyone want to watch old people on TV?" "Old people?" I corrected them. "Who said anything about old people?"
Don't get me wrong -- I live with the aches and pains that come with schlepping around a body for six-plus decades. And I've endured what felt like endless grief and exhaustion when I was my husband's caregiver through seven years of battling cancer. When he passed, I immediately felt a life of love, intimacy, and partnership had abandoned me, too. In my mid-50's, feeling defeated, I was alone and barely recognized myself. I couldn't even fit into a pair of jeans. So squeezing back into the dating world was definitely out of the question. I felt lost.
Suddenly I realized the women in my family live well into their nineties. Thirty more years of hopeless loneliness? No way! That was my "Rosa Parks" moment. It was then I made the decision: "Diane, stop going to the back of the bus! You don't need permission from anyone to live life on your terms. Just stop the clock. Age agelessly!"
Our perception of growing old is not a by-product of aging -- only a by-product of ageism. Stand-up for yourself if your contribution has gone from innovative to irrelevant in your profession. Scream, "I'm mad as hell, and I'm not going to take it!" if you've gone from admired to undesired in your romantic life. This revolution will be televised (and tweeted, texted, and immortalized on YouTube!) but it has to start with you.

5 Easy Ways to Shift Your Thinking from Aging to Ageless
Make the List: Five years ago I made a list of everything about myself I didn't like and wanted to change. On the same page I made a list of all things feminine I wanted to embrace or achieve. No different from a general attacking the enemy on a battlefield, I turned around each area of my life. Overnight my life went from Bucket List to Boundless!
Play in Today: In my twenties, designing for Jimi Hendrix and other rockers from San Francisco to London, "living in the moment" was easy. Throughout the years, evolving into "The Jean Queen" on HSN, I'm confronted with staying relevant in fashion and television- - two industries driven by youth and beauty. My secret? Every morning I look myself in the mirror and say, "Today is the youngest you will ever be. What are you going to do with it?" Don't just stay in today... make it a point to play in today!

Break Through the Age Barrier: Recently I was asked, "When are you going to stop making jeans for old ladies?" I had to laugh. "Honey," I replied, "there is nothing old about making ladies feel sexy at any age." Challenge yourself to break through the preconceived ideas handed down to us as women. As if you're in your fifth, sixth, or seventh decade, you must be "an old lady." Forget it! Just like Chuck Yeager breaking the sound barrier, my mission is to break through the age barrier by redefining what's sexy for Baby Boomer women now.
Picture This: Every moment of my life I imagine myself as a camera, with my heart as the aperture. I capture it all: the sights, smells, words, feelings. When you feel shut down, ask yourself, "Can I open my heart to new possibilities?" I'm living proof that when you do, more opportunities, productivity, fun and love are just waiting to come through. Remember, even a little light creates a big picture.

Think Tapestry, Not Atrophy: My work enables me to travel the world, crossing paths with women of all lifestyles, ethnicities and ages. It's human nature to compare how we feel on the inside with how others appear on the outside. When that happens, think tapestry, not atrophy. Every woman's journey is a vibrant thread weaving its own unique path through the fabric of life. Turn a walk down the grocery aisle into a celebration of yourself. Make the ordinary extraordinary!
If you had told me going from aging to ageless was this easy, I never would have believed you. So along with everything else, I learned the hard way: on my own. Now that these five simple shifts in my thinking have created the five most successful, romantic and surprising years of my life, I want to share them with all my Baby Boomer sisters. It's never too late to make life better and make your dreams come true. So turn it around! Plant the seed that you, too, can age agelessly. Tend to the garden of your life by taking simple actions. And watch yourself blossom bigger than ever into the best Baby Bloomer you can be!

Related
Popular in the Community