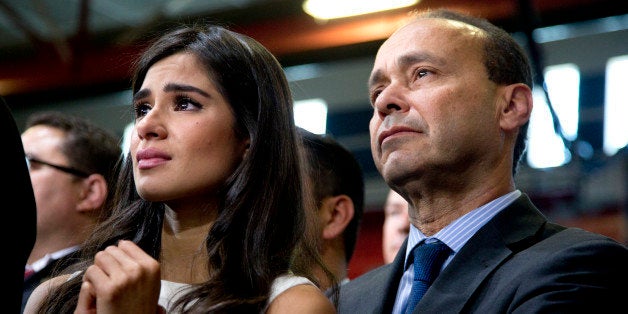 "Orange Is The New Black" star Diane Guerrero shared her family's struggles as undocumented immigrants back in November and made an emotional plea for immigration reform in the form of an op-ed in The Los Angeles Times. Now, the actress is reaching for a bigger platform.
Guerrero recently landed a book deal with Henry Holt and will write a memoir based on her and her family's immigrant experience titled "In The Country We Love," according to Publishers Weekly.
The memoir will be co-written by Michelle Burford, who also co-wrote the memoir by Michelle Knight, one of the women abducted by Ariel Castro in Cleveland. Holt says the book, set to be released in early 2016, will "cast a much-needed light on the fears that haunt the daily existence of families likes hers and on a system that failed them over and over."
The actress, who also stars in CW's critically-acclaimed new series "Jane The Virgin," shared her story hoping to spotlight the need for comprehensive reform and the damage deportation can cause to families. In her op-ed, Guerrero writes about being left to fend for herself at age 14 after her father, mother and brother were deported to Colombia.
"Not a single person at any level of government took any note of me," the actress, who was born in New Jersey and is a U.S. Citizen, wrote in the op-ed. "No one checked to see if I had a place to live or food to eat, and at 14, I found myself basically on my own."
The star relied on friends' parents kindness until she came of age. In her piece she asked Obama to help families like her own, who had unsuccessfully attempted to gain legal status.
"Throughout my childhood I watched my parents try to become legal but to no avail," she also wrote. "They lost their money to people they believed to be attorneys, but who ultimately never helped."
Guerrero shared her story in the LA Times and in an emotional interview with Michaela Pereira on CNN's New Day, where she broke down in tears describing her current relationship with her parents.
"It's tough, it's like we've been separated for so long, I feel like sometimes we don't know each other," Guerrero told CNN. "It's difficult because I've grown up without them, and there's things about them that are new that I don't recognize, and it just — it hurts."
The op-ed and CNN interview went viral just days before President Barack Obama announced his executive action to shield an estimated 4.4 million undocumented immigrants from deportation, including those with children born in the U.S. like Guerrero's family. Because the actress' parents were deported already, however, they will not benefit from the new policy.
Before You Go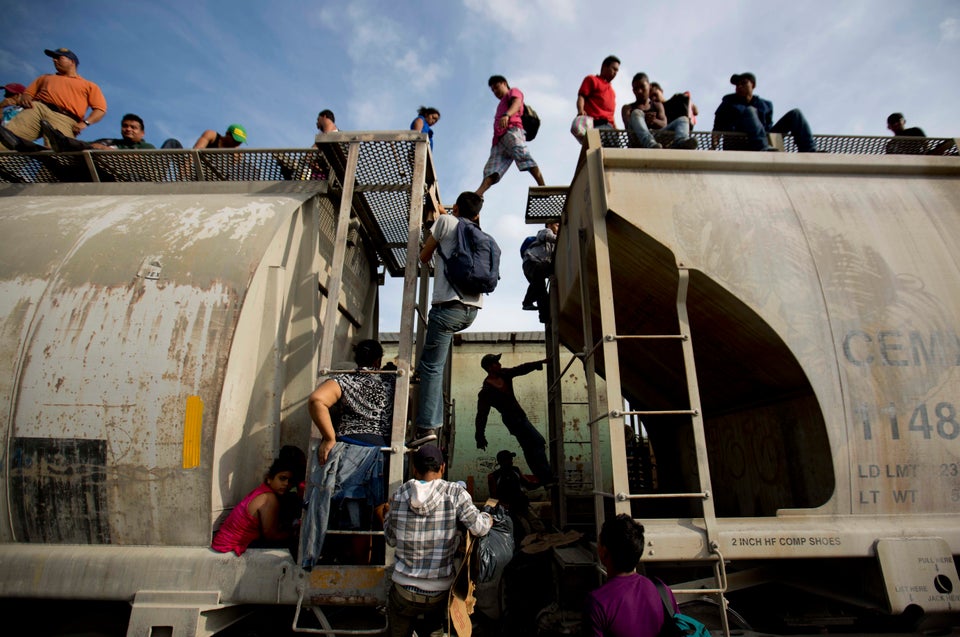 Why Latin Americans Really Come To The U.S.
Popular in the Community