Diane Guerrero is the snappy Maritza Ramos in "Orange Is The New Black" -- a character the actress recently said she can relate to in an unexpected way.
After chatting about her role in the series and how "awkward" it felt to have that intimate scene with her co-star Jackie Cruz, Menendez asked the actress about her own "life experience of loss."
When Guerrero was 14, both of her parents and her older brother were deported to Colombia -- an event that, as Menendez pointed out, likely left the star with the same feeling of loneliness that her character deals with on OITNB. "It's something that happened where I just felt so alone and sort of abandoned," Guerrero said. "Obviously you go through different stages of being angry at your folks, being angry at yourself, being angry at America, at your country. You go through different things and then you learn to accept it."
The actress also admitted that while things ended up going quite well for herself, she could've potentially ended up having more in common with her incarcerated character.
"And I think those are all things that I look at when I'm playing something, Maritza especially, because she's a young Latin girl and a lot of us experience this -- not just me, but a lot of us do," the star continued. "I have a lot of friends who have gone through the same things. And, you know, it's tragic. And then when you do go through this, sometimes you make bad choices. You have no supervision, you're kind of doing it on your own and you're forced to just make all of these decision on your own. I mean, for me, picking a college was really difficult. I wish I had had my parents there kind of supervising me. But I chose well, I did ok."
"You know, it's hard. I think it's getting better," the actress said during the Cosmo's 'Fun, Fearless' Latina Awards. "At first I thought it was really, really hard because I thought well I'm only going for these parts that are just Latinas and I always kind of wanted to say, 'well I'm an American too' or 'I'm just like everybody else.' But you know, I'm embracing it a lot more, it's getting a little easier but I think it's all progress and it's all getting better."
Watch Guerrero's full interview on "Alicia Menendez Tonight" above and more from her interview with HuffPost here.
Before You Go
Piper Chapman (Taylor Schilling)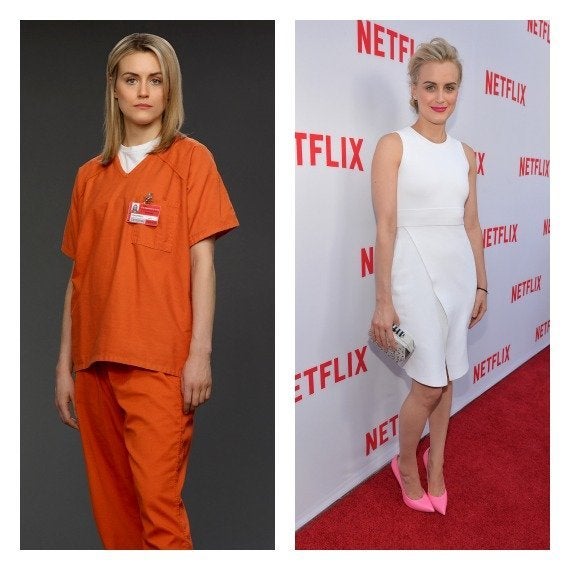 Suzanne "Crazy Eyes" Warren (Uzo Aduba)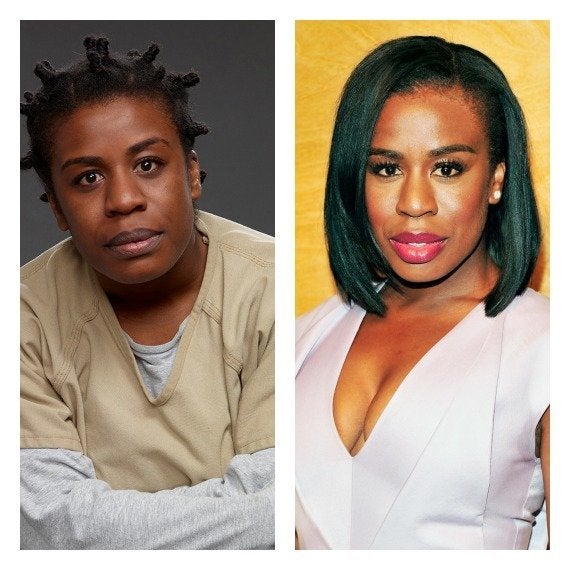 Poussey Washington (Samira Wiley)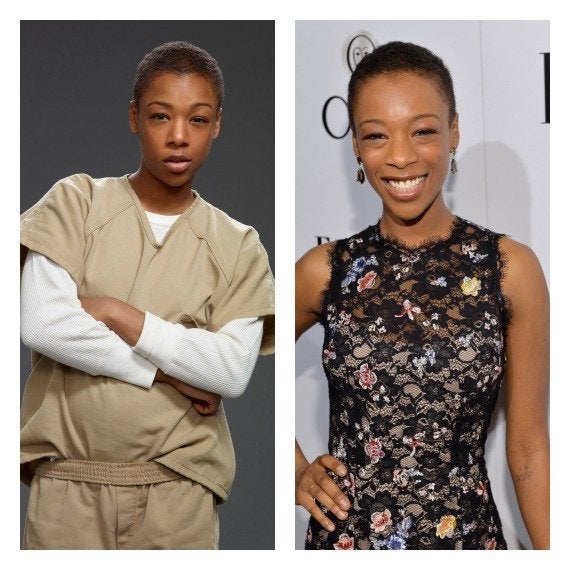 Lorna Morello (Yael Stone)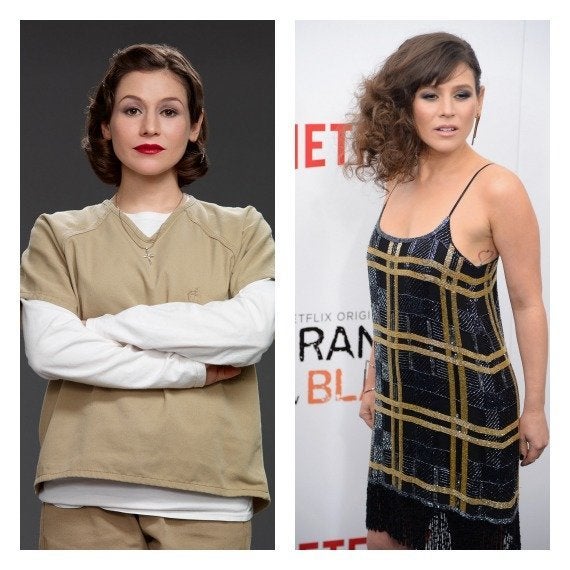 Tasha "Taystee" Jefferson (Danielle Brooks)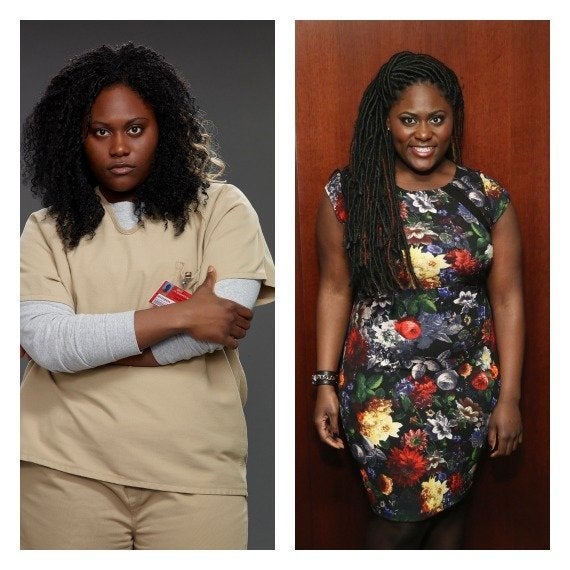 Sophia Burset (Laverne Cox)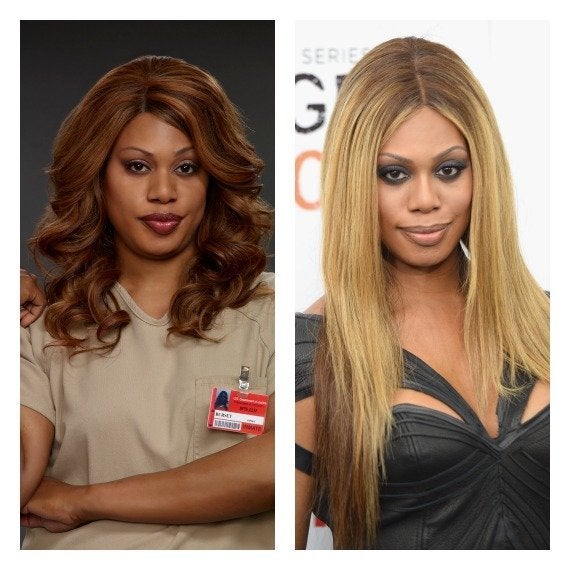 Tiffany "Pennsatucky" Doggett (Taryn Manning)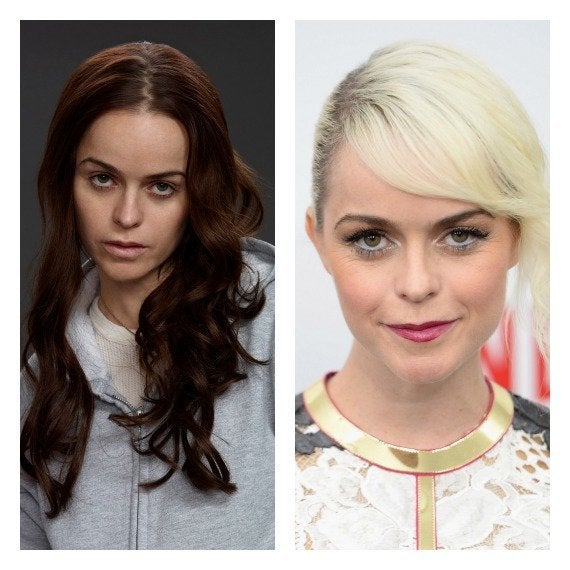 George "Pornstache" Mendez (Pablo Schreiber)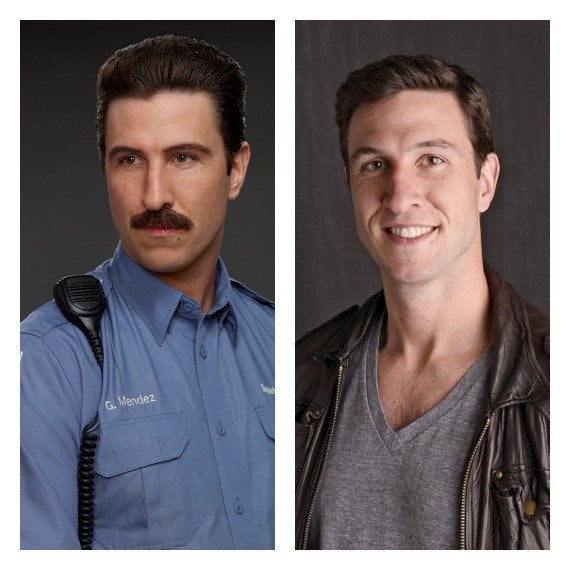 Dayanara Diaz (Dascha Polanco)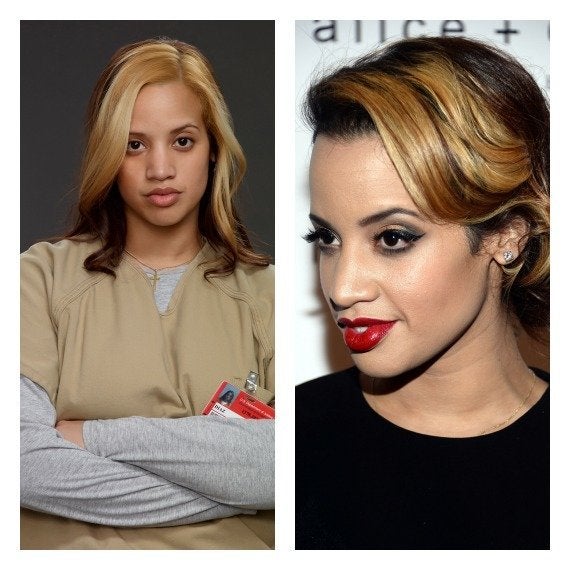 Aleida Diaz (Elizabeth Rodriguez)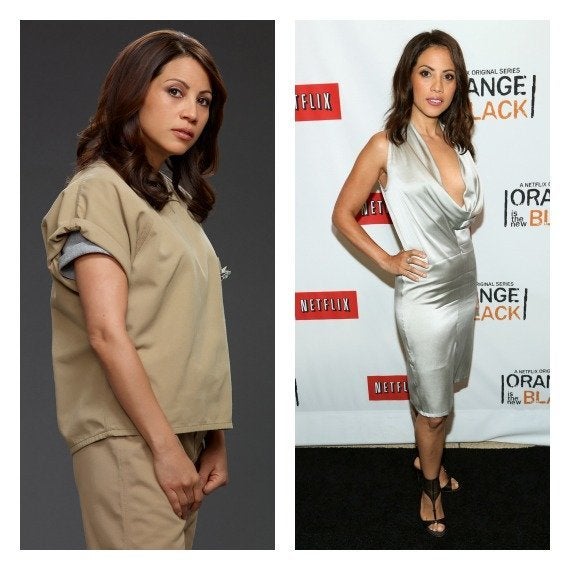 Vee Parker (Lorraine Toussaint)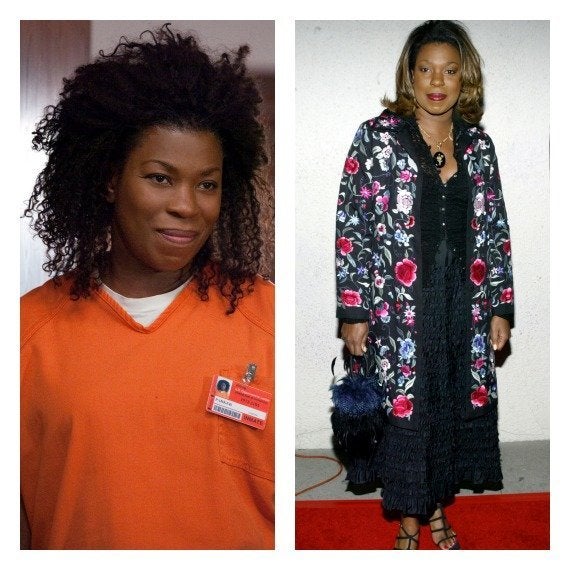 Black Cindy (Adrienne C. Moore)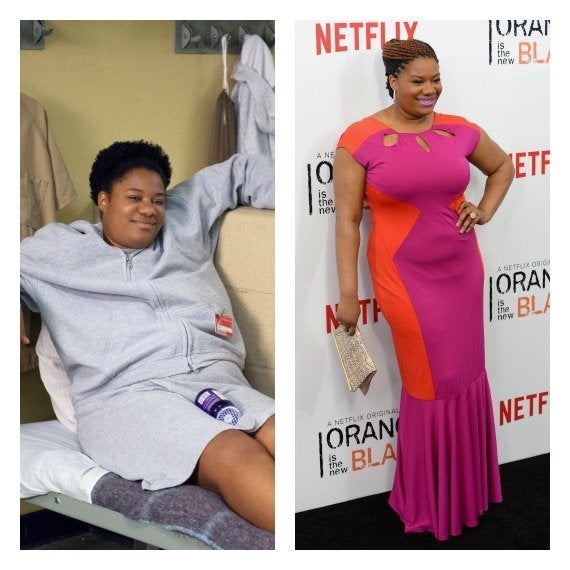 Galina "Red" Reznikov (Kate Mulgrew)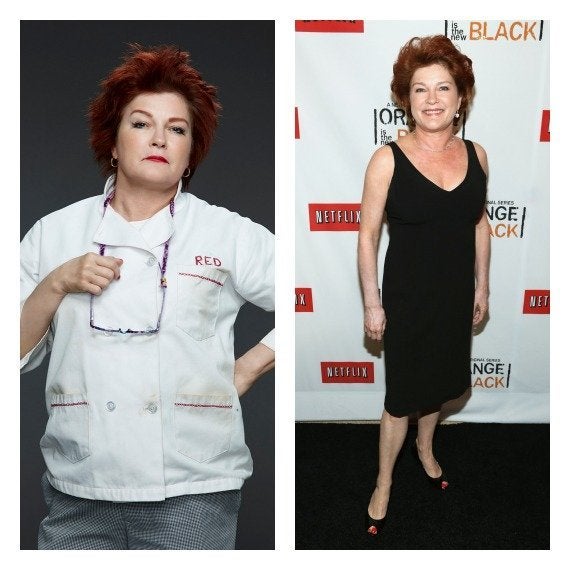 Alex Vause (Laura Prepon)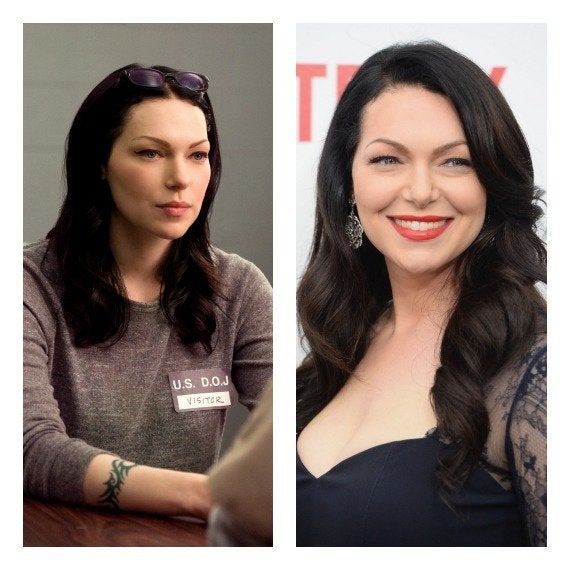 Carrie "Big Boo" Black (Lea DeLaria)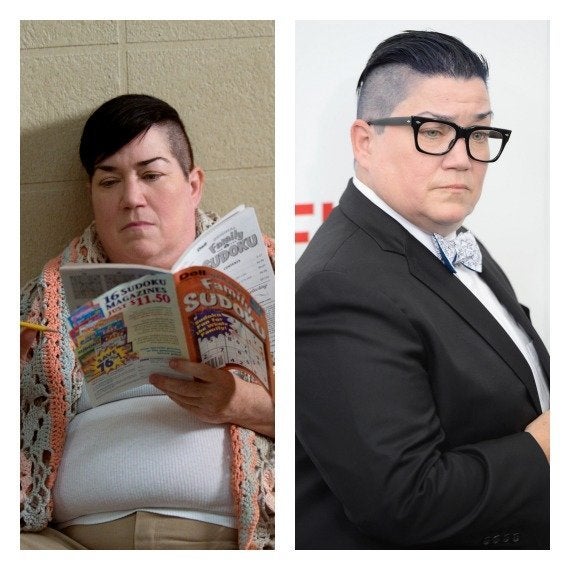 Nicky Nichols (Natasha Lyonne)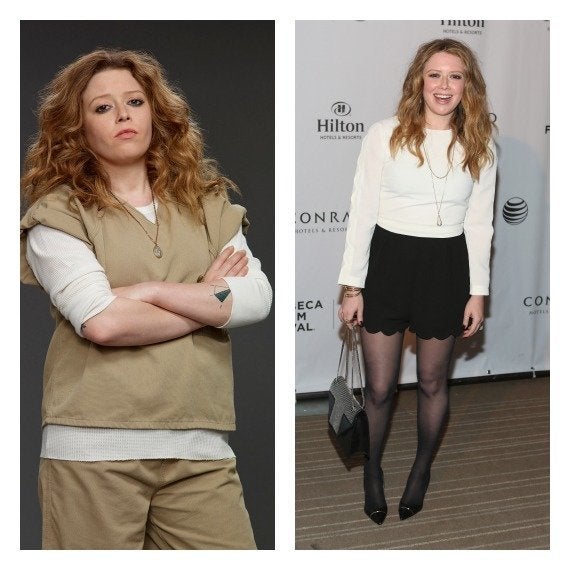 Gloria Mendoza (Selenis Leyva)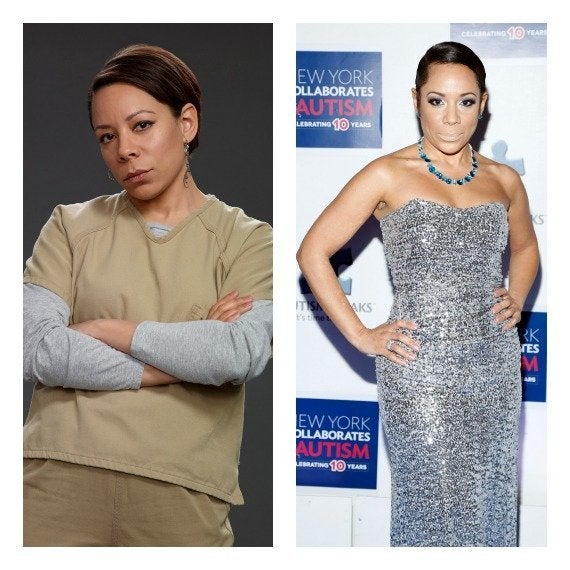 John Bennett (Matt McGorry)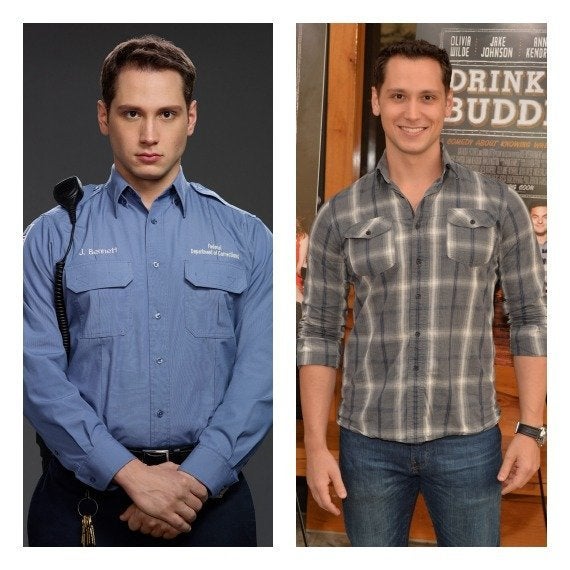 Susan Fischer (Lauren Lapkus)