There were lots of sexy dresses at the 2014 Golden Globes. But our jaws dropped when Diane Keaton, in classic Diane Keaton style, took the stage in an impeccably-cut black suit and tie. Timberlake, you and your tailor have been put on notice.
She didn't have on a bowler hat, but everything else about Diane's outfit was perfection: the dramatic cut of the jacket, the oversized tie (as Daily Candy noted, "You'll never see a skinny tie on Diane Keaton"), the tousled gray hairstyle cut to the ideal length and the chunky (but not kitschy!) glasses.
From head to toe, Diane proved the kind of magic that happens when you commit to a style that works for you and only you. No one can do it better.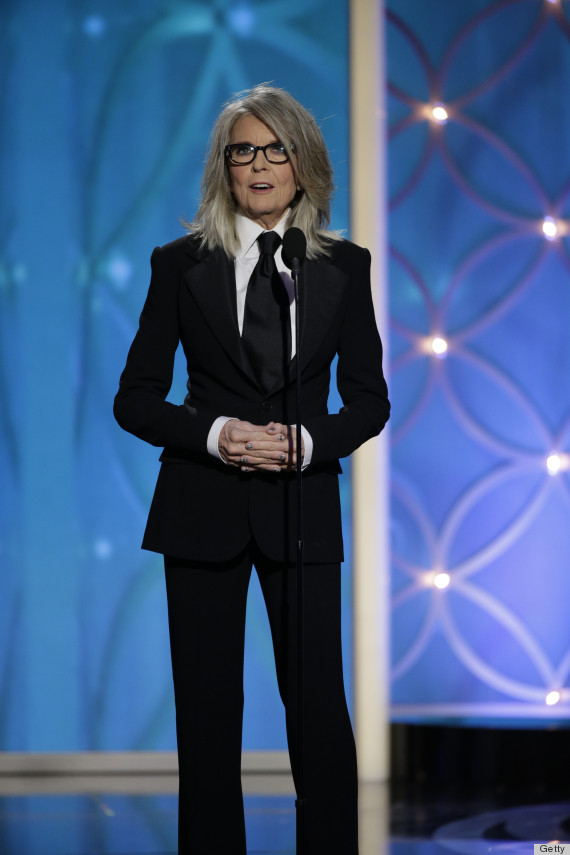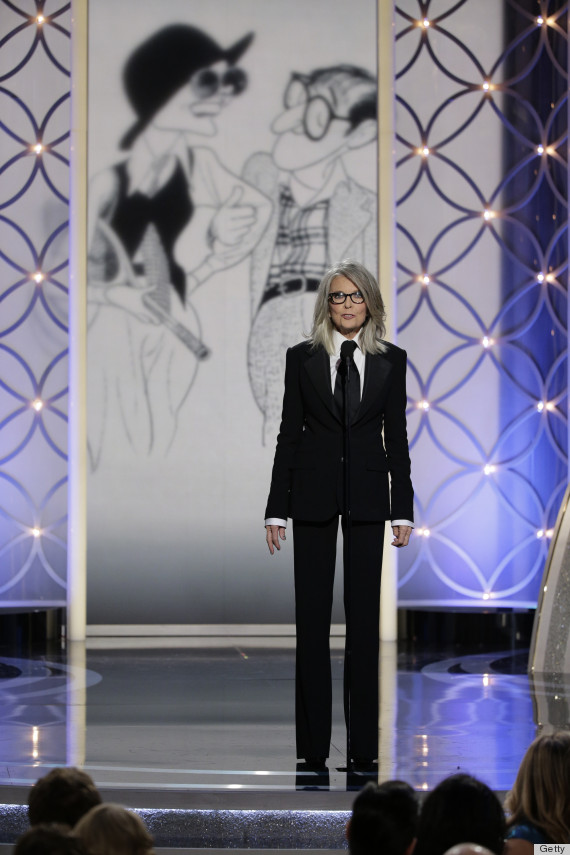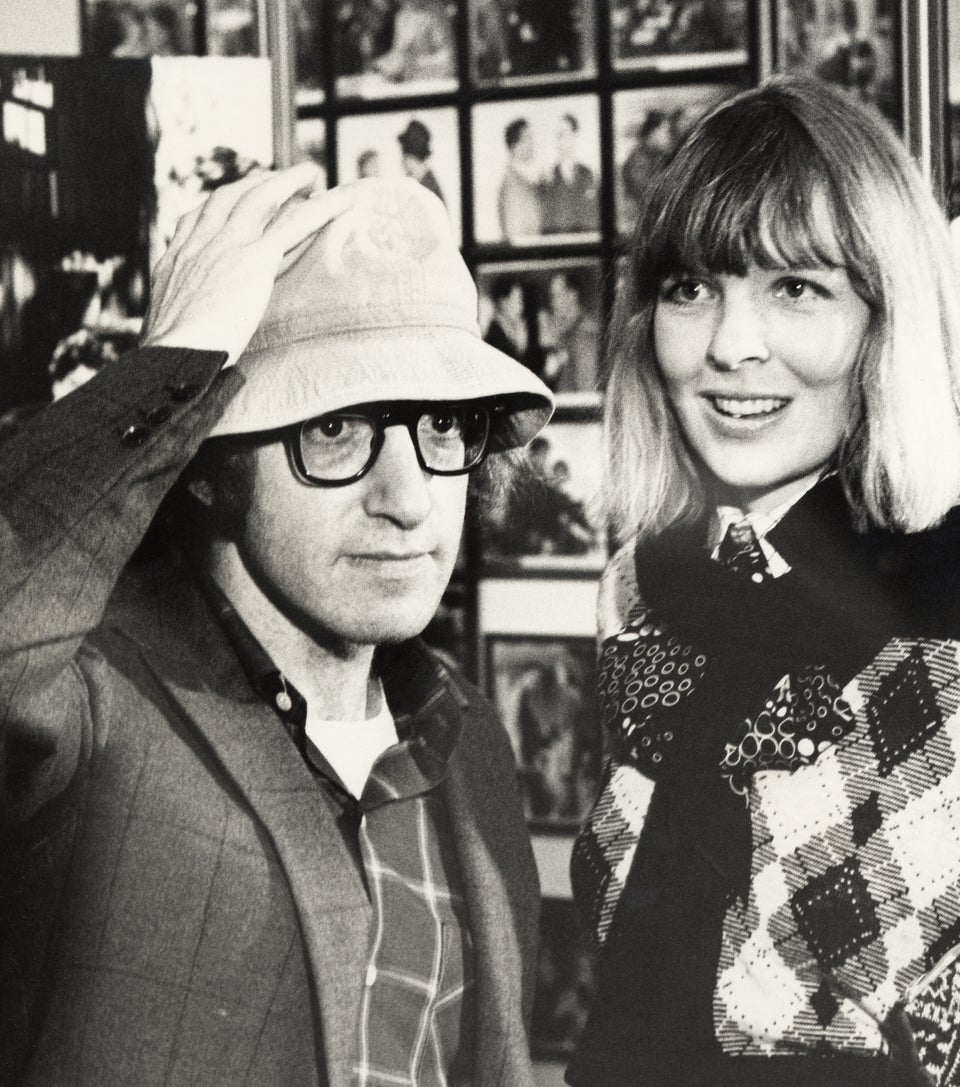 Diane Keaton's Style Evolution
Related