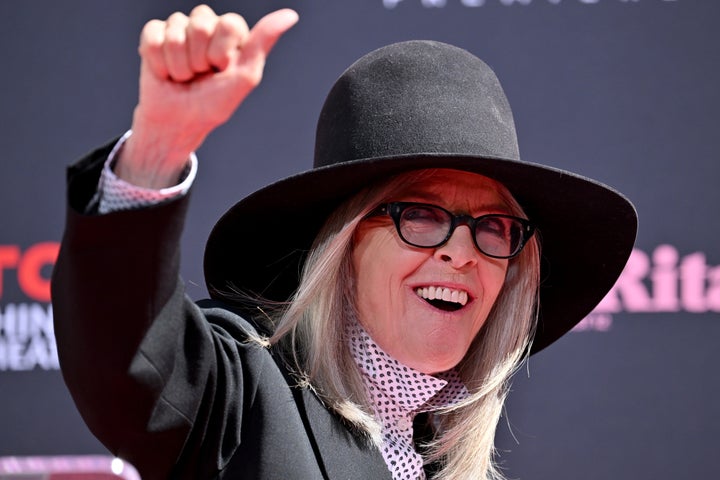 Much like her signature style, Diane Keaton is well suited for press tours — whether she likes it or not.
The "Book Club: The Next Chapter" actor has been promoting her new film (which hit theaters Friday) along with co-stars Jane Fonda, Candice Bergen and Mary Steenburgen — and she's been stealing the spotlight with a charming cocktail of weird musings, random WTF moments and a clear love for booze, topped with a splash of ambivalence and utter befuddlement.
Here are just a few instances from the past week in which the "Godfather" alum has inadvertently breathed new life into traditionally bland press interviews by ignoring social cues and being unapologetically kooky.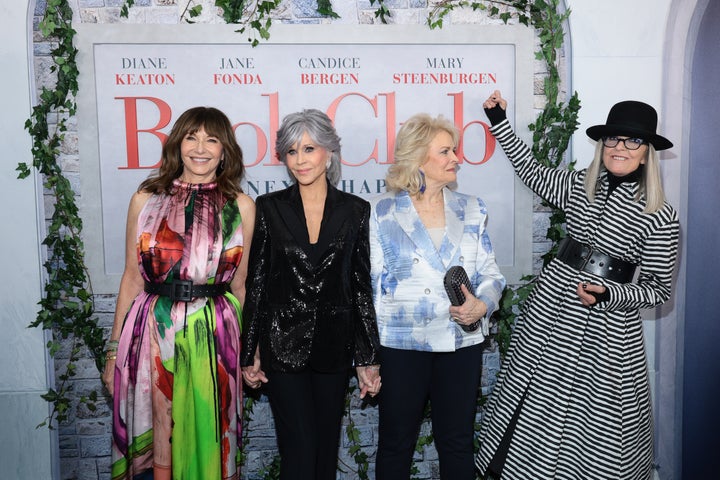 On Saturday, Keaton delivered a few quotes straight out of left field in a profile by The New York Times. When asked about her new film, Keaton decided to really sell it.
"The movie's fine," Keaton said. "I did what I could, you know, sort of."
She also talked about one of her preferred foods — and no, it was not lobster.
"I like tortillas," Keaton told the newspaper for who knows what reason. "I buy tortillas. Just the tortillas. I slap a bunch of stuff inside of it and I eat it and love it. I love tortillas."
She also spoke to the Times about her golden retriever, Reggie, who seems to have free range to do whatever she wants.
"Reggie's been a bad girl today," Keaton began. "I'm so happy that I have enough room out in the backyard for her to just destroy all the plants. Right, Reg? I love that dog."
On Tuesday, a journalist from Bauer Media Group UK shared a clip of her own interview with Keaton, who appeared just as uninterested in talking about "Book Club" but was laser-focused on another topic.
"I have to say something," Keaton told her. "Your hair — let's discuss it. Oh, my God, it's amazing."
An interview with ABC affiliate Denver7 also went off the rails when a reporter asked the 77-year-old actor, "Is there any advice you have for other people that are 70 and up for taking control of their lives?"
"None," Keaton quickly responded in Friday's video. After briefly rambling something about how she has no business telling people how to live their lives, she noticed the reporter looking a bit confused.
"Uh-oh," Keaton said. "I don't see you smiling. It's not exactly funny, is it?"
Keaton was wrong: It is indeed funny.
At various points in their chat, the reporter attempted to praise Keaton by telling her that she has "inspired" people and has a "passion" for photography, which Keaton repeatedly downplayed and shrugged off.
At the tail end, when the reporter told Keaton that he only had a minute left for the interview, Keaton responded with: "A minute! Well, then I blew it for you. … I didn't help at all. I mean, I'm just being a jerk. I like you though. I think you're very charming."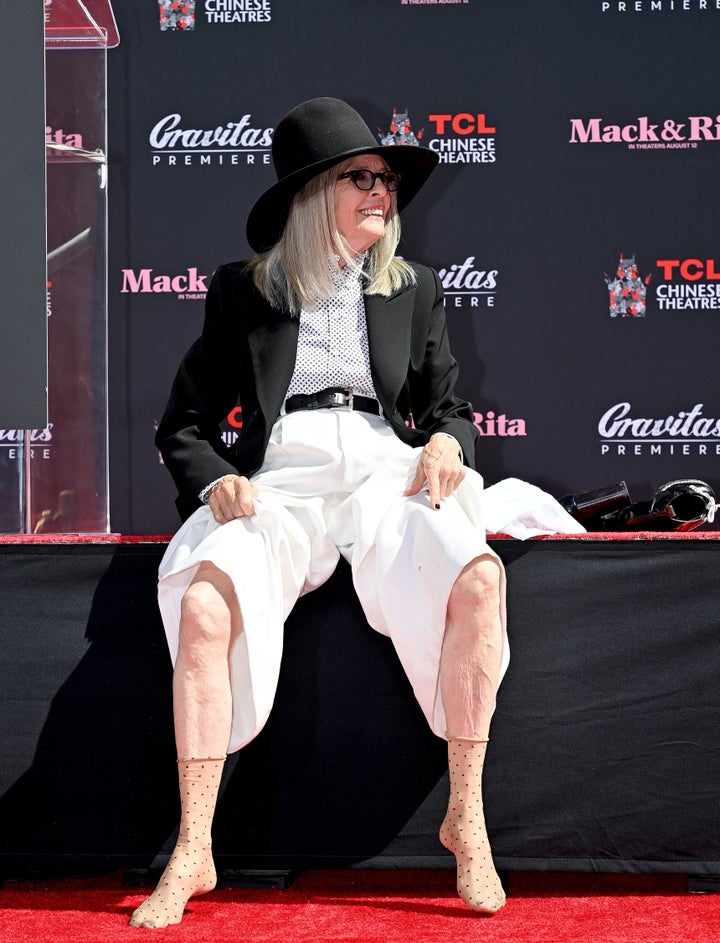 On Friday's episode of "The View," Keaton decided to randomly address how surreal it felt to speak in front of the talk show's studio audience.
"This is scary," Keaton said. "I mean, there's a lot of people I'm looking at right now. Look at them! They're amazing."
Keaton then gestured to the set behind her, turned around and asked the show's hosts, "Why am I here?"
Finally, during an appearance Thursday on Kelly Clarkson's talk show with the rest of her "Book Club" cast mates, Keaton said she was keen to not speak at all during the interview. When Clarkson finally questioned her, Keaton wasn't having it.
"Leave me out!" Keaton said. "I'm just going to sit here. I'm enjoying it."
Addressing the audience with a glass of red wine in hand, she said, "I'm sorry I can't share with you, everyone, but I'm going to drink up right now" — before proceeding to take a gulp.
Clarkson later played a viral video from January in which Keaton danced around her yard to Miley Cyrus' "Flowers."
When Clarkson told Keaton that she is now officially a TikTok star and has been "blowing up" on the app, Keaton responded with: "I have? I had no idea. And what is TikTok?"
Elsewhere in the conversation, Bergen mentioned Keaton's Instagram account, saying users could spend "hours" looking through it, and she specifically highlighted a post about "doors."
Apparently Keaton likes to photograph different types of doors. Just doors. So, in conclusion, here's a little gem to end this story, because there's no such thing as too much Keaton:
Popular in the Community