Ah, there's the Diane Kruger we know and love.
The German-born actress attended the Sidaction Gala Dinner in Paris on Thursday night, posing in an eye-catching dress made of icy blue tulle.
The cut, with conservative three-quarter sleeves and a high, rounded neckline, was plain enough; the lining beneath her floor-length skirt, however, stopped at the top of the thigh, leaving her legs exposed beneath the completely sheer skirt.
Lately, at the couture shows in Paris, Diane has opted for simple dresses, black and white in safe cuts. So we're thrilled to see her back in fashion that gets us talking.
So let's talk: what do you think about Kruger's sheer-bottomed dress?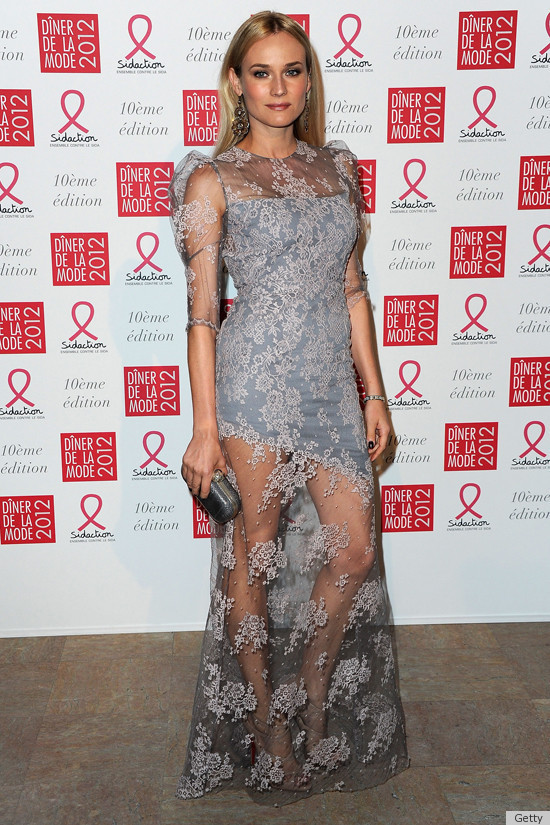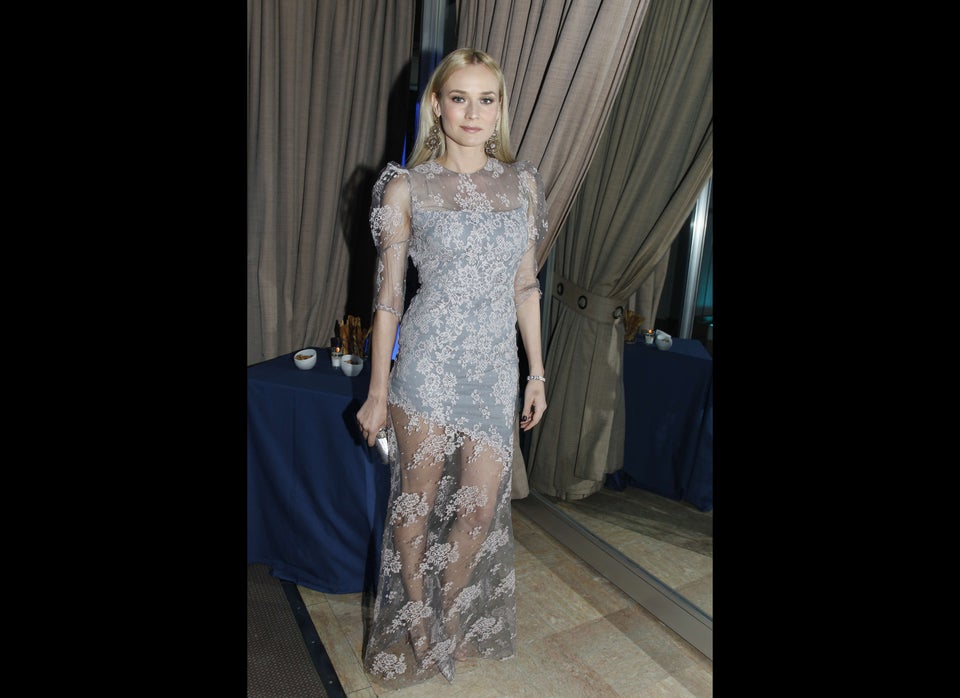 Diane Kruger in sheer-bottom dress