Cashmere linings, organic cotton linens, specially-printed drapery, personal art collections -- when fashion designers work with luxury hotels, the end result is an experience worth indulging in. "Wearing" a room connects a guest with a designer, allowing a deeper look into how luxury weaves palettes of color into experiential stays.
The latest designer suite is no exception.
Straight from the Great Barrier Reef in Australia, the new Diane von Furstenberg Penthouse suite on Hayman is a designer oasis draped in luxury amenities and flowing in style and sophistication. A member of The Leading Hotels of the World, Hayman is Australia's premier luxury nature-resort destination, located on the northernmost of the Whitsunday Islands in the Great Barrier Reef off the coast of Queensland. After an extended vacation on the island, von Furstenberg "fell in love with the five star private island resort" and decided to add her own personal touch.
Von Fustenberg opened the DvF Penthouse suite on Oct. 27, 2012. The two-bedroom penthouse is decorated with intricately designed furniture pieces, all upholstered in DVF signature fabrics and contemporary furnishings that blend vibrant colors and textures with the calm landscapes seen throughout the island.
"It was such a pleasure to work with Hayman," said von Furstenberg. "It is such a special destination and I hope my design will enhance the beauty of the island and give the people staying in the DVF Penthouse a memorable moment."
The balcony offers pristine views of the Great Barrier Reef and Hayman Beach, the master bathroom is a serene oasis with a freestanding stone bathtub, and the master bedroom features 4-poster American Oak bed frame with padded fabric bedhead. The DVF Penthouse can accommodate up to four adults and comes with full butler service, all meals, and various other special amenities.
This isn't the first entry into hospitality for von Furstenberg, or the first time a luxury hotel has called on a top designer to help add some panache to their property. In London, DvF decorated her own suite at London's Claridge's hotel. Designer duo Teatum Jones created a scarf available only at the Dorchester London, and at Boston's XV Beacon, the hotel called on a perfumery in Italy to create the hotel's unique scent, used in all the bathroom amenities. Ralph Lauren, Georgio Armani, Versace, Missoni and Christian Lacroix have all added signature designer touches to various hotels around the world.
Photos courtesy of Hayman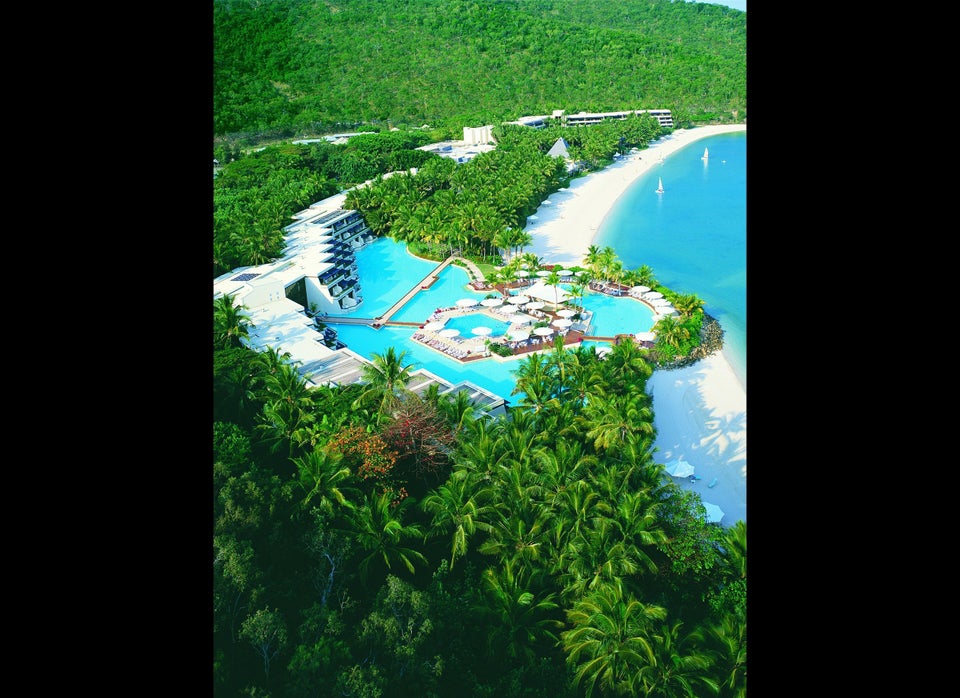 Diane von Furstenberg-Designed Penthouse
Related