Any fashionista worth her salt has a Diane von Furstenberg wrap dress -- or a DvF knock-off -- in her closet. As ubiquitous as von Furstenberg's designs are today, you might figure that the famed designer had her whole career planned out from the get-go. Not exactly, she says.
"I never knew what I wanted to do but I knew the kind of woman I wanted to be," the fashion icon says in the clip above. "I wanted to be an independent woman, a woman who could pay for her bills, a woman who could run her own life -- and I became that woman."
The designer, who got remarried in 2001 to entertainment mogul Barry Diller, sat down for the interview above as part of the documentary "MAKERS: Women Who Make America," a joint project between AOL and PBS, which chronicles how women have shaped America over the past 50 years.
Watch the video above for more from von Furstenberg "MAKERS" interview, then click through the slideshow below for photos from her recent runway collaboration with Google for the company's new Google glasses.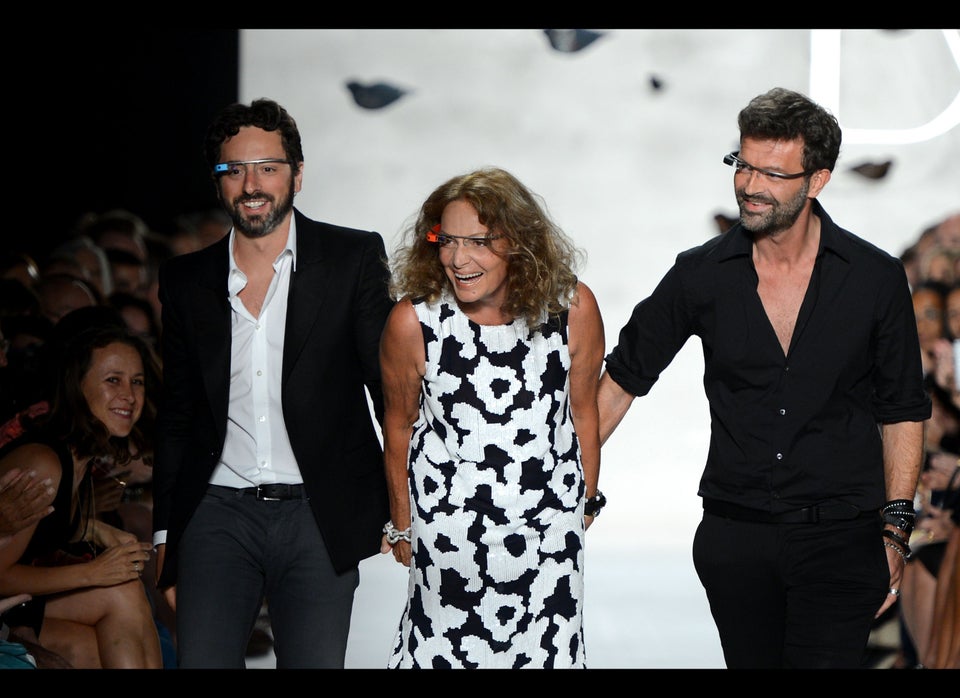 Diana Von Furstenberg's Google Collaboration