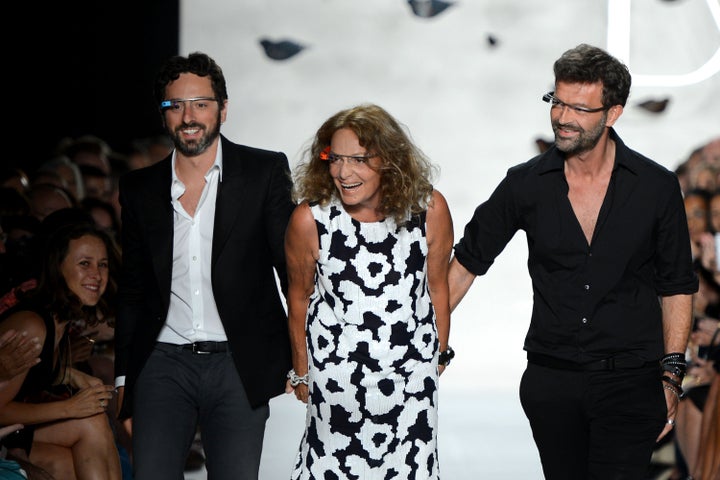 Diane von Furstenberg may be 65 years old (I know, right?) but no one can blame her for being behind the times. The special surprise at her Spring/Summer 2013 show, one of the Sunday highlights of New York Fashion Week, was a collaboration with none other than Google.
With Google co-founder Sergey Brin seated in the front row, DVF sent several of her lithe models down the runway with the Glass by Google, the company's much-hyped "augmented reality" glasses, on their faces. For the finale, Von Furstenberg and creative director Yvan Mispelaere emerged for their bow and pulled Brin up onstage, all three waving and smiling in their own pairs of Google Glass.
So will the show inspire fashion's tastemakers to purchase their own Google Glasses? Doubtful -- with their space-age feel and untrendy look (didn't anyone mention to Brin that it's chunky plastic frames, not delicate wire rims, that are in these days?), Google Glasses aren't exactly poised to take over the eyewear department at Barneys. Personally we'd be more inclined to wear them if they looked less like prescription glasses that still have the security tag left on and more like, well, normal glasses.
But the documentary thingy should be cool, right? Check out pics of Diane von Furstenberg's tech-heavy S/S '13 runway show.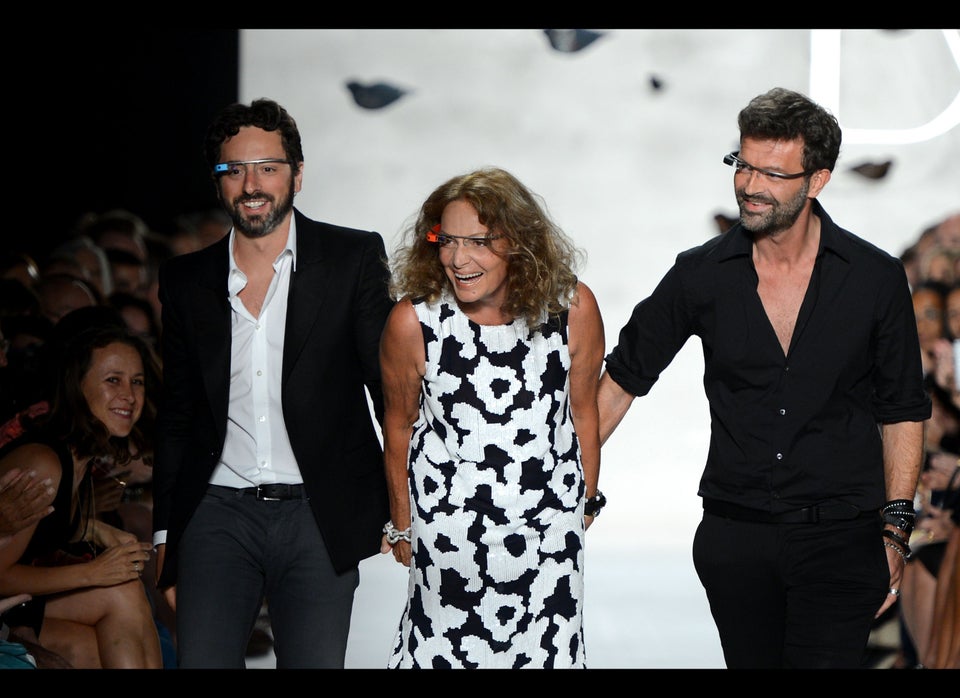 Diana Von Furstenberg's Google Collaboration
Popular in the Community