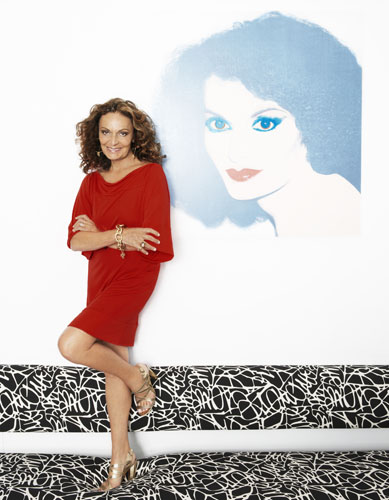 Diane von Furstenberg needs no introduction. She of the global empire built on the wrap dress, the glamorous jet-setting life, and the very personification of female empowerment.
Below, the designer, style icon and CFDA president talks about fearing nothing, having great legs and never underestimating women.
When I wake up... I reach for my iPad. I sleep with it.
Before I go to bed... I take a hot bath.
A well-dressed man/woman... should be confident.
Women should always... wear perfume.
Men should never... underestimate a woman.
The best thing that's been said about me... oh I don't know. People say I have great legs and that is always nice to hear.
The biggest misconception about me... I don't think there are many misconceptions. I have no skeletons and I'm very open, so what people see is what they get.
If I weren't doing what I'm doing today... I would love to be a director or a playwright. Fashion is storytelling in its own way, but I have always been drawn to other forms of it.
My legacy... my children, of course. And hopefully that I have empowered women. That I have made them feel confident and beautiful.
A great idea... is my Harper connect handbag! I am obsessed. It has a special pocket for your iPad. It is genius!
Botox is... not for me. I don't judge other people but my face shows that I have lived. Why would I want to change that?
My mother... was a Holocaust survivor who taught me that fear is not an option. I have never forgotten it. I have lived by it.
The soundtrack of my life... is classical music and I love opera. But I also love silence.
The future...is full of color!
Happiness...is knowing who you are and staying true to that.
There's a time and place for... indulgence. I think it is important to be disciplined with yourself, but you must have some little sins.
There is too much... hesitation. I say go for it!
In the end... you only regret the things you did not do.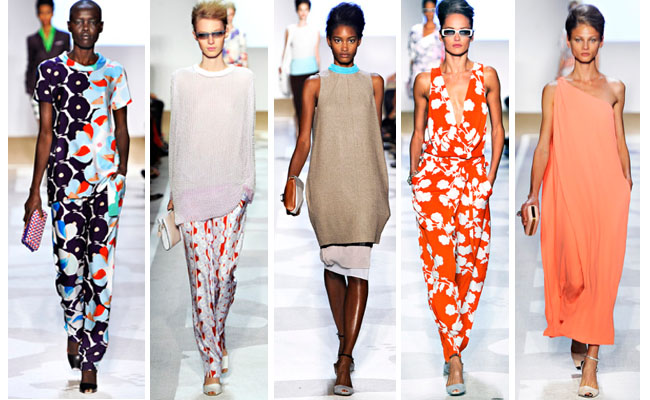 Looks from Diane von Furstenberg Spring 2012
Portrait of Diane von Furstenberg by Lorenzo Aguis and runway images courtesy of DVF.