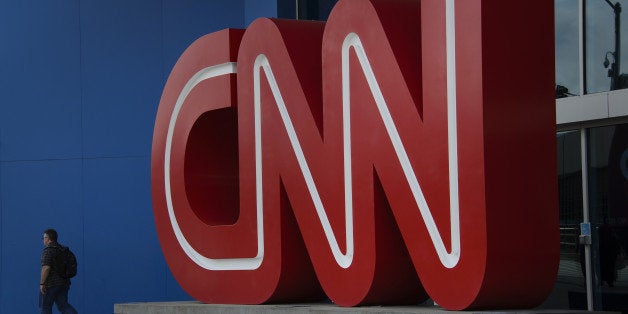 NEW YORK -- Politico deputy managing editor Dianna Heitz is joining CNN Politics Digital, becoming the sixth Politico reporter or editor to make that move over the past six months.
CNN Politics Digital executive editor Rachel Smolkin, who was also a former top Politico editor, informed staff in a Monday memo that Heitz will be starting Jan. 19 as a senior multi-platform editor.
"Dianna will take on a broad role that will encompass editorial work, analytics and business development," Smolkin wrote. "She will oversee the daily politics look of our new site, assist with editing, and work closely with Ashley Codianni, Eric Weisbrod and the rest of CNN's terrific social media team to showcase our work on all digital platforms."
Even as some CNN programs were hit with layoffs in 2014, the network has continued ramping up its online presence through new hires on the digital politics and money desks, and also relaunched CNN.com over the weekend.
The string of departures to CNN is part of a broader exodus from Politico. The Washington Post's Erik Wemple calculated last month that about 25 percent of Politico's editorial staff turned over in 2014, a high rate even for an organization known for newsroom churn. Heitz's departure follows those of fellow deputy managing editors Laura McGann and Gregg Birnbaum, who are heading to Vox and the New York Daily News, respectively. Also, senior political reporter Alex Burns and White House editor Dan Berman both left last month.
Many of the 2014 newsroom departures preceded the promotion of Susan Glasser to editor in September. But some current and former staffers recently told the Washington Free Beacon that Politico is going through an identity crisis under Glasser and faulted her management style for the recent newsroom turbulence.
In response to questions from Wemple, Glasser highlighted several notable hires since she took over, including Michael Crowley and Michael Grunswald of Time magazine, and said Politico is entering a "period of growth and rising ambition right now."
UPDATE, 3:30 p.m. -- In a Monday afternoon memo to staff, Politico editor Susan Glasser announced that Marilyn Thompson, currently Reuters' Washington bureau chief, is joining the news organization as a deputy editor. Glasser also noted that two recently announced Politico hires -- enterprise editor Bill Duryea (Tampa Bay Times) and White House editor Maura Reynolds (Bloomberg News) -- started Monday.
Disclosure: This reporter worked at Politico from Nov. 2007 to March 2010.
Popular in the Community