"This man has suffered enough in my view," Feinstein said on CNN's "State of the Union" on Sunday, explaining why she doesn't think Attorney General Eric Holder should seek an indictment.
Petraeus "made a mistake," added the senator, who is vice chairwoman of the Senate Intelligence Committee. "But … it's done, it's over. He's retired. He's lost his job. How much does the government want?"
Petraeus is suspected of illegally sharing classified materials with his biographer, Paula Broadwell, an Army Reserve officer with whom he was having an affair. Federal agents found classified documents on Broadwell's computer and at her home, raising the question of how she obtained those materials.
Petraeus resigned from his position in November 2012. The retired four-star general, who served as commander of American forces in Iraq and Afghanistan, has denied the accusations that he provided classified information to Broadwell and has signaled that he wouldn't take a plea deal to avoid a trial. He apologized for his extramarital affair after he resigned.
Holder, who plans to step down from his position after his successor is confirmed by the Senate, had been expected to make a decision about an indictment by the end of last year. The attorney general told CBS' "Face the Nation" that he expects "a matter of this magnitude" would be decided "at the highest level" of the Justice Department.
Some supporters of Petraeus have objected to how the investigation has been handled. On CNN's "State of the Union" Sunday, Sen. John McCain (R-Ariz.) said that though he doesn't know if Petraeus is guilty or innocent, it is "a violation" of the general's rights to have information about the investigation leaked to the media.
Before You Go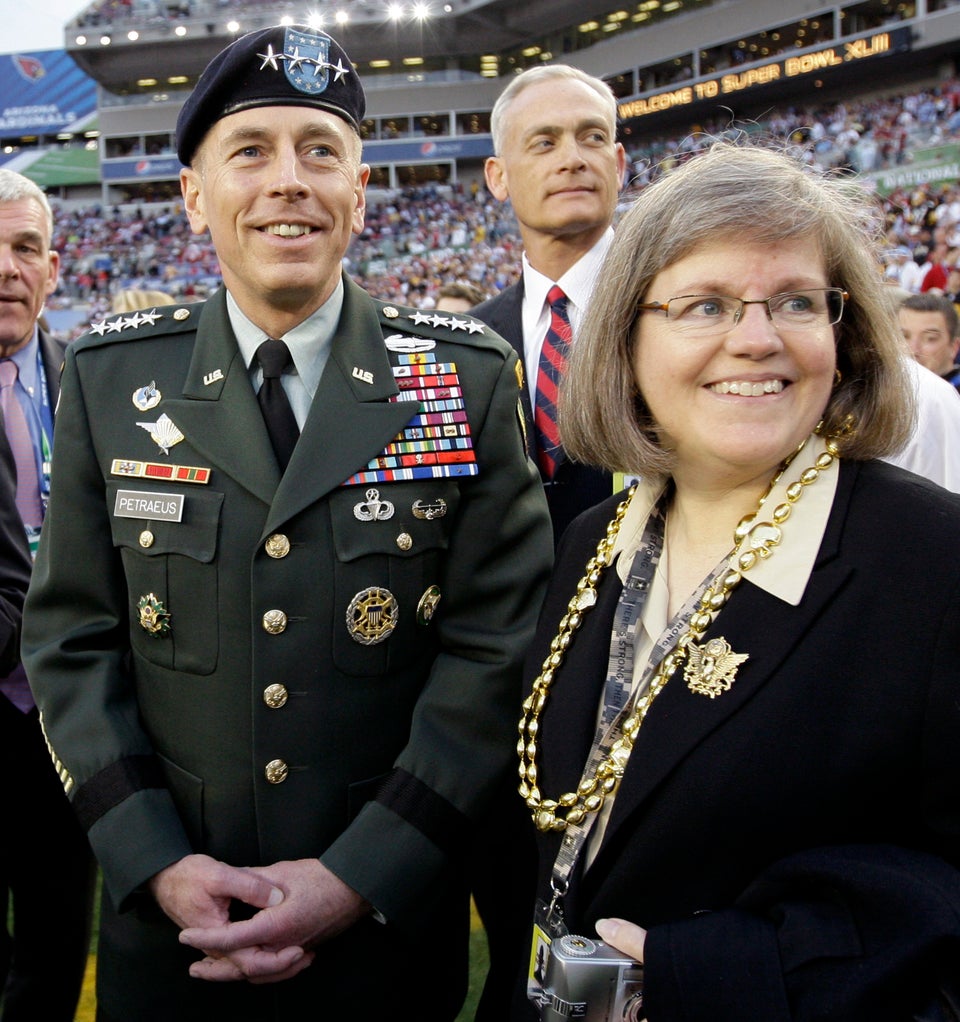 David And Holly Petraeus
Popular in the Community