 SAN FRANCISCO -- Dianne Feinstein has long been one of the Senate's strongest advocates for gun control. But few people may know that the California Democrat used to own a firearm herself.
During an appearance at San Francisco's Commonwealth Club on Wednesday, Feinstein recounted the time she was targeted by a domestic terrorist group, the New World Liberation Front, while a member of the city's Board of Supervisors in the mid-1970s.
She described finding an unexploded bomb outside her San Francisco home, the lives of her family members saved only by a rare overnight freeze that disarmed the weapon's mechanism. Shaken from the scare, and another incident in which the windows of her beach house were shot out, Feinstein obtained a revolver that she kept in her purse.
"I thought if they were going to take me out, I wanted to take a few of them with me," she told the audience with a laugh.
But after witnessing the assassination of City Supervisor Harvey Milk and Mayor George Moscone in 1978, Feinstein's views on guns shifted. She later gave up her concealed weapons permit.
"I was the one that found Supervisor Milk's body, and I was the one to put a finger in a bullet hole, trying to get a pulse," Feinstein, who succeeded Moscone as mayor following his death, told the Advocate in an interview earlier this year. "Once you have been through one of these episodes, once you see what the crime scene is like -- it isn't like the movies -- it changes your view of weapons."
"I know from first-hand experience what damage ... weapons can do to bodies," she explained at Wednesday's event. "I have a deep belief that these weapons are antithetical to our values."
Feinstein said that one of her proudest moments was handing a cross made of melted-down firearms, including her own revolver, obtained through a San Francisco gun buyback program to Pope John Paul II while on a trip to Rome in the early 1980s. Feinstein later authored the since-expired federal assault weapons ban signed into law by President Bill Clinton in 1994.
On Wednesday, she expressed frustration with Senator Majority Leader Harry Reid's (D-Nev.) decision to cut a new measure banning assault weapons from a broader package of gun control legislation pushed by congressional Democrats in the wake of the elementary school shooting in Newtown, Conn. As the chief sponsor of a proposed ban on many semi-automatic weapons, she was unable to guarantee the 60 votes necessary to overcome a Republican filibuster. Reid has promised the provision will later be submitted as an amendment to a gun control package, to be voted on separately.
Feinstein blamed much of the reticence of lawmakers to come out in favor of gun control squarely on the outsize influence of the National Rife Association.
"[Some officials] are afraid the NRA will come into their state with $5 million -- in Arkansas or in North Dakota or in Montana -- and defeat them," she said. "These rural states are much more difficult for people to stand tall on when it comes to guns."
She added that she believes many lawmakers' decisions are motivated by fear.
"There's fear [among some senators] that if they vote for the [gun control] bill they wont be reelected," she charged. "I say, if they're not willing to vote [for what they believe in], they shouldn't be in the Senate in the first place."
Related
Before You Go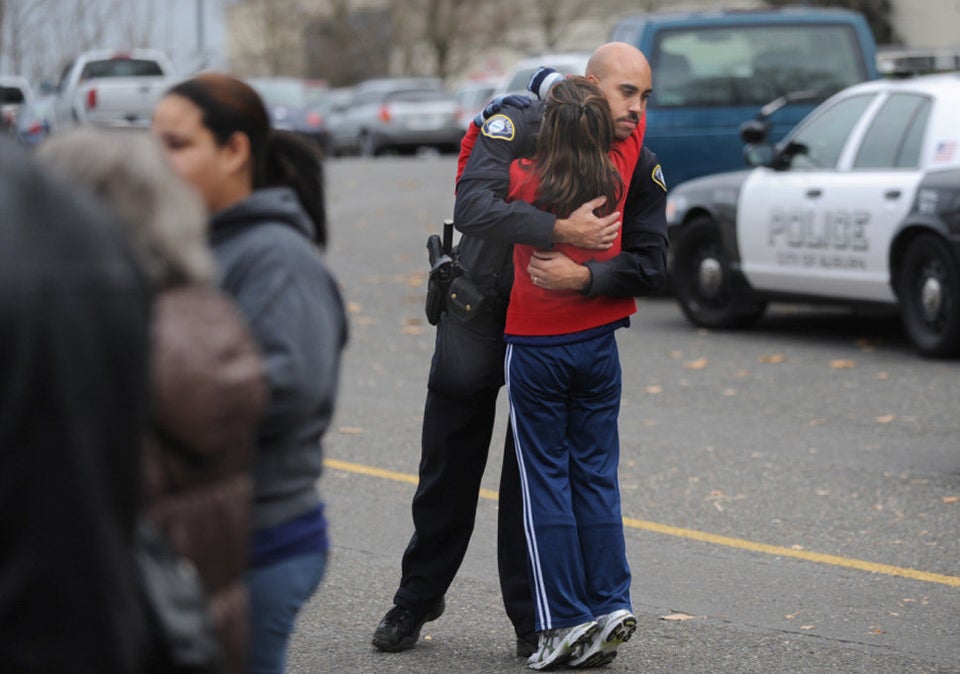 Obama's Gun Control Proposal Explained
Popular in the Community