WASHINGTON -- Sen. Dianne Feinstein (D-Calif.) offered a rare reprieve Sunday for President Barack Obama's beleaguered judicial pick Michael Boggs, saying she's not prepared to vote against him for now and citing support he has from the black community in his home state.
During an appearance on CNN's "State of the Union," Feinstein was asked if she'll oppose Boggs' confirmation to the U.S. District Court for the Northern District of Georgia. A former Georgia state legislator, Boggs has come under fire from progressive groups over his votes to pass a constitutional amendment banning same-sex marriage, to keep the Confederate insignia on the Georgia state flag and to require doctors who perform abortions to post online their names and the number of abortions they performed.
Feinstein was tough on Boggs during his confirmation hearing before the Senate Judiciary Committee last week. But on Sunday, she hedged.
"Well, not at this stage," Feinstein said of her willingness to block his confirmation.
"I want to meet with him. I want to talk with him. I want him to go through the committee hearing first. I did do that. I think the questions are very apparent," she said. "I know he has some very strong support, even in the African-American community in the state of Georgia."
But that strong support doesn't extend to Georgia's black congressmen. Democratic Reps. David Scott and Hank Johnson have been firmly opposed to Boggs for months -- particularly Scott, who tore into Obama for showing "disrespect" to America by nominating Boggs in the first place. Rep. John Lewis (D-Ga.) also previously opposed Boggs, though lately he has been quiet on the matter.
The Congressional Black Caucus has also signaled opposition to Boggs. Last Thursday, the group sent a letter to Senate Majority Leader Harry Reid (D-Nev.) thanking him for stating publicly that he won't support him.
"I respect and appreciate your concern for the people of Georgia and minority communities across the nation," reads the letter signed by Congressional Black Caucus Chairwoman Marcia Fudge (D-Ohio). "The Congressional Black Caucus stands with you."
During Sunday's interview, Feinstein said she spoke to Lewis about Boggs and suggested that Lewis endorsed the deal on judicial nominees that the president cut with Georgia's Republican senators. That deal included Boggs and five other nominees as an all-or-nothing package, with Republicans getting four of those picks and Democrats getting two. A seventh Georgia judicial pick, Leslie Abrams, was later nominated outside of that deal and is backed by Democrats.
"I have great respect for John Lewis, who felt that this was a good ticket," Feinstein said of the deal. "I've got to do my own due diligence and when I'm ready, I'll vote."
Lewis, who is a civil rights icon, has emerged as a central yet puzzling figure in the dust-up over Boggs. His recent silence on Boggs has left many puzzled, while his name prominently appears on the masthead of the Congressional Black Caucus letter to Reid thanking him for opposing Boggs.
Lewis' office did not respond to a request for comment.
The Huffington Post also reached out to the Congressional Black Caucus for a comment in response to Feinstein pointing to support for Boggs in the black community. A response was not immediately returned.
Feinstein's latest comments are notable given her role on the Senate Judiciary Committee, which is likely to vote on Boggs in the coming weeks. Democrats on the panel grilled Boggs for more than two hours during his hearing last week, but no member has yet to firmly state they would vote against him.
All Senate Democratic leaders have raised serious concerns with Boggs' nomination, with Reid flatly saying he can't support him and hinting he may not even let Boggs come up for a vote, if he makes it out of committee.
If Boggs does make it out of committee and Reid lets him get a floor vote, it's possible he'd have the votes to get confirmed. Last year's reforms to Senate filibuster rules mean Boggs would only need 51 votes to advance, versus the previous 60-vote threshold. That means Republicans would need just six Democrats to side with them in ushering Boggs through.
The irony is that progressives championed last year's push for filibuster reform, which could now be the reason the nominee they oppose makes it through.
UPDATE: 7:11 p.m. -- Scott later responded to Feinstein on Twitter, saying there is "zero" support for Boggs in Georgia's black community. He also listed off civil rights leaders who have opposed his confirmation.
Before You Go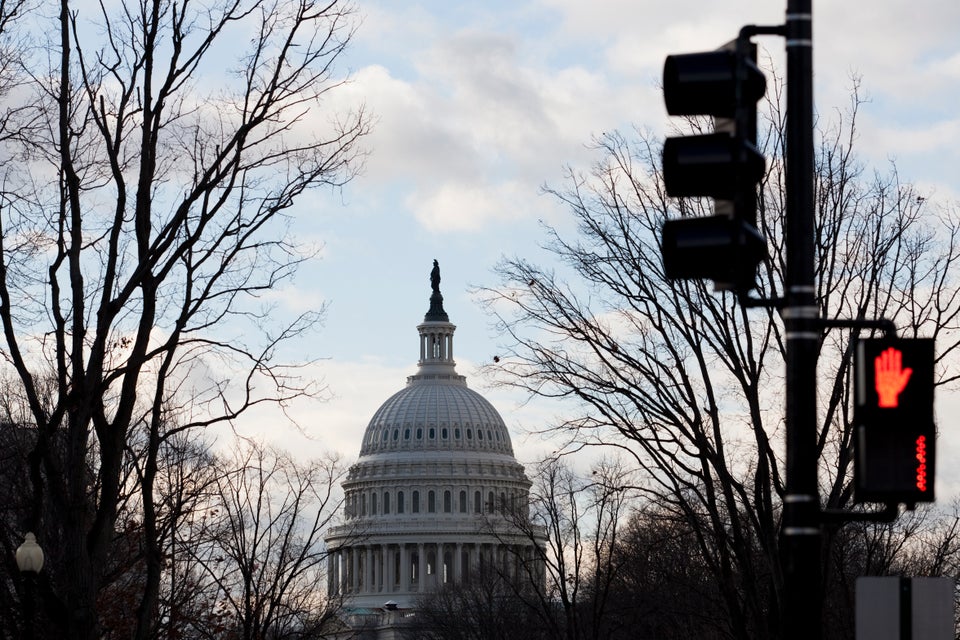 113th Congress Facts
Popular in the Community