This article has been updated with comment from Feinstein's office. See UPDATE below.
Feinstein's husband, Richard C. Blum, is chairman of C.B. Richard Ellis, or CBRE, the real estate firm hired in 2011 to serve as the exclusive agent to the Postal Service, selling facilities from post offices to plots of land worth hundreds of millions of dollars. Blum's investment firm, Blum Capital Partners, is the real estate company's fifth-largest institutional shareholder, according to Factcheck.org.
Byrne, a California-based freelance writer with a special interest in uncovering government and corporate corruption, conducted a yearlong investigation into the real estate portfolio of CBRE for his book, "Going Postal." In the book, published in September, Byrne claimed the real estate company undersold Postal Service properties, shortchanging the Postal Service on tens of millions of dollars.
In 2011, for example, the real estate firm sold a Seattle post office building assessed at $16 million for only half that, Byrne said. In another 2011 deal, CBRE acted as both the buyer and seller in a transaction with Goldman Sachs Group -- which owns 6.6 percent of CBRE -- posing "a potential conflict of interest," according to Byrne.
Byrne also suggested Feinstein lobbied Postmaster General Patrick Donahoe to end a development project. The move benefitted CBRE, Byrne claimed.
Byrne said the blame for these questionable exchanges cannot be placed entirely on CBRE. The post office inspector general said the Postal Service Facilities Division failed to thoroughly oversee its relationship with CBRE. Byrne wrote that Blum ignored repeated requests for comment. Donahoe declined to comment. Byrne's introductory chapter doesn't say whether Feinstein commented.
Read an edited version of Byrne's introductory chapter here.
UPDATE: 8:17 p.m. -- A spokesman for Feinstein, Brian Weiss, said in an email that the senator did provide comment to Byrne for his book. Weiss added:
To be clear, Congress has no role in choosing which real estate services company is retained by the USPS and no decision making role in which post offices to keep open. When the Senate considered postal reform in 2012, Senator Feinstein voted yes on an amendment that placed a moratorium on the closure of postal facilities in states that conduct elections by mail—including California. The amendment unanimously passed the Senate, but ultimately no action was taken in the House of Representatives.
UPDATE -- 12/17, 8:19 a.m.: A spokesman from CBRE gave the following statement:
Mr. Byrne's "news" report is riddled with factual errors, false and misleading statements, unsubstantiated allegations and personal attacks. It is an opinion piece in which the author uses distortions, exaggerations and false statements to support his pre-conceived ideas.

While the author's false statements are too voluminous to address individually, we want to set the record straight on the following points:

• Richard Blum is the non-executive Chairman of CBRE. He plays no role in the day-to-day management of CBRE and has no involvement in our work for USPS.

• CBRE responded to an open and extensive RFP process and actively competed with other nationally prominent commercial real estate firms.

• USPS – not CBRE – makes all decisions concerning which properties to sell and approves all sale prices. We execute a sale after USPS authorizes CBRE to sell an asset.

• CBRE undertakes to maximize the value of each asset disposition for USPS. Contrary to the allegation, USPS properties have consistently been sold at or above appraised value. The assessed values that are cited for individual assets are not relevant to the appraised value.

o Since contract commencement (6/24/11) through December 12, 2013 CBRE has sold 45 properties at 112% of the aggregate appraised value of those properties sold. The assessed values, deed values and sale values utilized by Mr. Byrne are highly inaccurate and erroneous in many cases.

• It is common practice in our industry for the selling broker to bring buyers to the table. Indeed, sellers of properties expect this of us. In any instance when we are representing a buyer this fact is disclosed to USPS in advance of executing a contract.

o Dual representation has not been prohibited in the contract and all dual agency situations have been disclosed to USPS in a timely manner.

o CBRE follows its rigorous policies and procedures for managing conflicts and its strong Ethics and Compliance Program.

• All properties are sold on an arm's length basis after broad exposure to the market. The buyer and sales terms are approved by USPS.

• We are proud of our work for USPS.
Support HuffPost
The Stakes Have Never Been Higher
Before You Go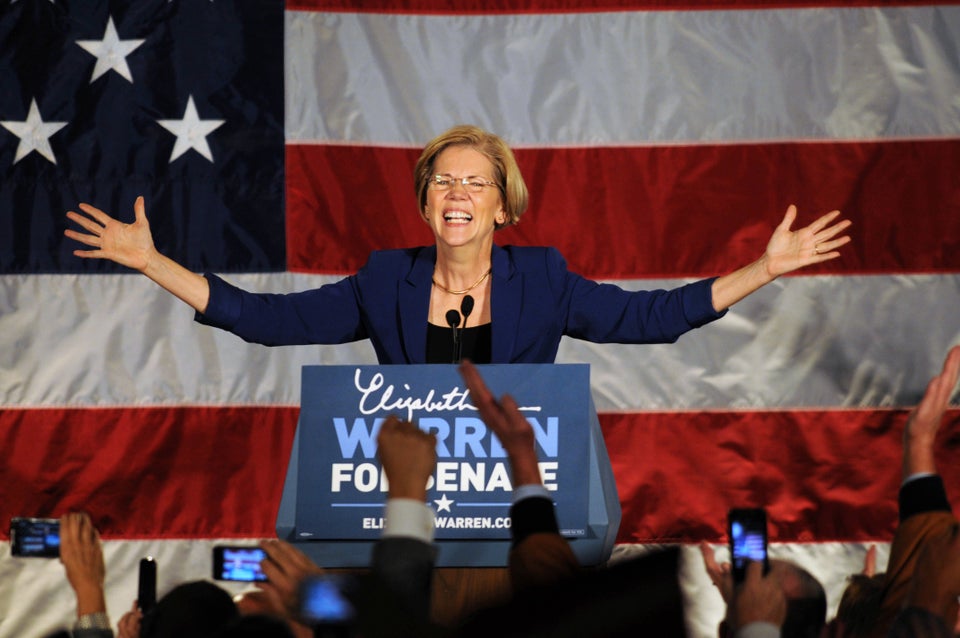 Women In The U.S. Senate
Popular in the Community