WASHINGTON -- Senate Intelligence Committee chair Dianne Feinstein said Tuesday that the panel is in the final stages of negotiating the public release of parts of its behemoth study on the CIA's post-9/11 torture program and that she expects it to be out the door by the end of the year.

"We are down to essentially one item in the redaction," Feinstein said. "It happens to be a very sensitive and important item."

She indicated that the declassification review -- which has extended for months amid disagreement between the spy agency and its overseers -- was nearing an end.

"I talked to the president yesterday; I talked to his chief of staff the day before. I expect to hear about it hopefully today or tomorrow," she said. "And as soon as we hear, we can begin to put the final touches on it and hopefully get it out -- it has to get reprinted -- when we come back from Thanksgiving break."

The California Democrat's committee voted 11-3 in April to declassify the 500-page executive summary of the years-long, 6,000-plus-page study, which was conducted by committee Democrats. Despite hope that the declassification process would move quickly, the document's public release has been hamstrung by disputes over information that the White House and the CIA wish to keep secret.

The key issue has been the pseudonyms used in the report to identify CIA personnel involved in the controversial interrogation program. The panel insists that identities are adequately shielded, but the Oval Office and the spy agency have fought tooth and nail against releasing the report with the pseudonyms intact.

Sen. Ron Wyden (D-Ore.), a member of the Intelligence Committee, said Tuesday that the CIA's arguments are "ludicrous."

Wyden has been joined by several of his fellow committee Democrats, who have said the White House's proposed blackouts would completely dilute the narrative that the report constructs.

"Redactions are supposed to remove names or anything that could compromise sources and methods, not to undermine the source material so that it is impossible to understand," Sen. Martin Heinrich (D-N.M.) said after the White House originally suggested redactions in August. "Try reading a novel with 15 percent of the words blacked out -- it can't be done properly."

The White House originally suggested that 15 percent of the document had to be blacked out. Negotiations reportedly progressed so that roughly 5 percent was blacked out as of last month.
On Tuesday, Feinstein also sought to stifle concerns over what the Republicans' imminent Senate takeover could mean for the future of her report. When asked what might happen if the declassification review isn't done by January, Feinstein smiled.

"It is gonna get done, so don't worry about it," she said.
Before You Go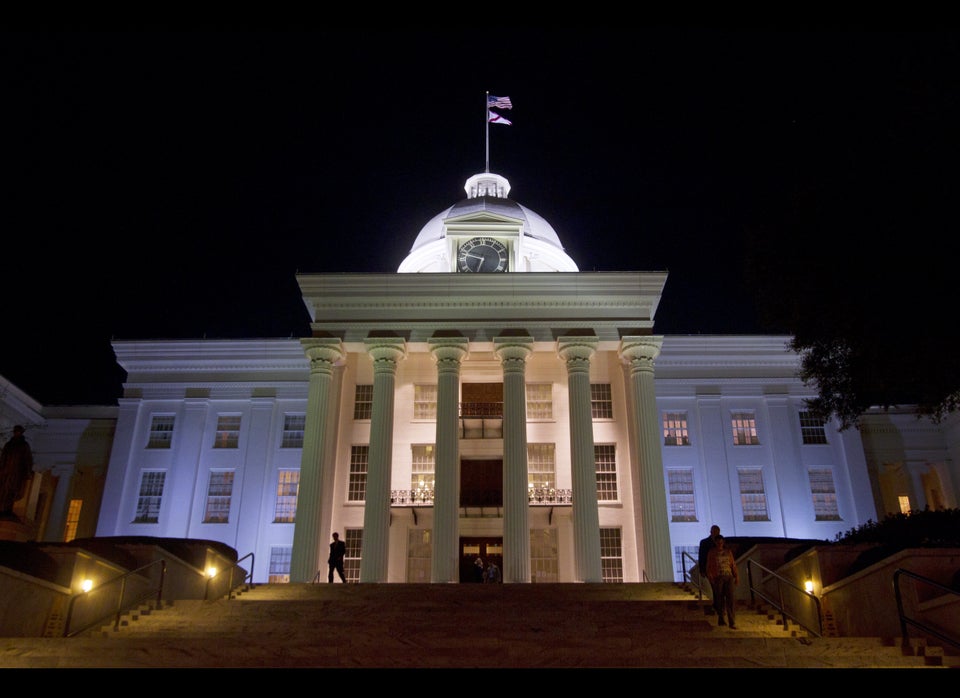 U.S. State Capitol Buildings
Popular in the Community