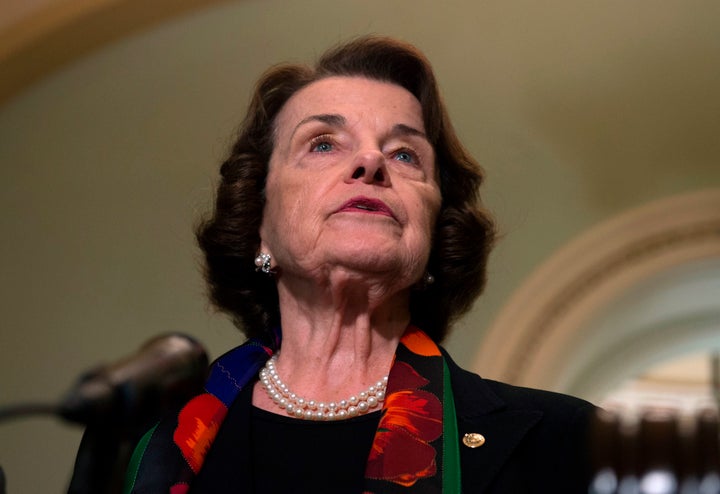 Sen. Dianne Feinstein of California won her re-election bid on Tuesday against a fellow Democrat, state Sen. Kevin de León.
The two faced off due to their state's primary system, in which the two top vote-getters in that initial contest advance to the general election ballot, regardless of their party affiliation.
Feinstein, who at 85 is the Senate's oldest member, was heavily favored to hold onto the seat she first won in 1992. The combination of her experience, name recognition and major fundraising power all worked in her favor. As an example of her advantages, as of mid-October Feinstein had about $4.2 million on hand in her campaign coffers, compared to a mere $294,361 for de León.
Still, the longtime senator found herself at odds with her own party, with her decision to run again proving controversial. Critics argued that it was time for a more progressive candidate to take the center-leaning Democrat's place.
In a stunning rebuke of her, the California Democratic Party endorsed de León in July, rejecting efforts by Feinstein's team to simply stay on the sidelines in the race.
De León's fight to unseat Feinstein was seen as part of a larger battle between newly energized progressive Democrats, stirred President Donald Trump's election and his performance in office, and more moderate Democrats.
During a debate with Feinstein in October, de León said it was time for a new leader who would go beyond "the status quo" to lead the charge against the Trump administration.
In rebuttal, Feinstein highlighted examples of how her seniority and bipartisanship helped California, including passage of a water bill she crafted with House Majority Leader Kevin McCarthy (R-Calif.) that benefited farmers in the state's Central Valley, according to CNN.
In a recent interview with The New York Times, de León, 51, called Feinstein "out of touch" with California Democrats.
Feinstein declined to comment on his remarks as she expressed confidence about her prospects in the election. "I'm so substantially ahead I don't pay any attention to him," she said.
Popular in the Community