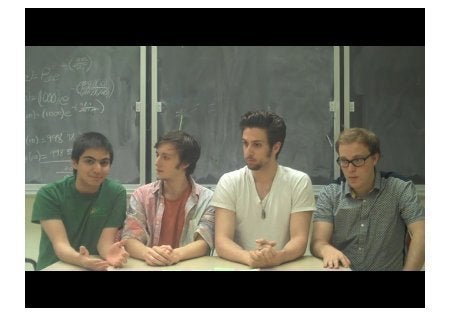 Amid complaints of Facebook's erosion of personal privacy, a team of students at NYU's Courant Institute of Mathematical Sciences is developing a social network built on privacy.
Diaspora is a planned personal Web server that stores information to be shared with friends securely. Instead of centralized social media, such as Facebook, the server is meant to provide a more secure, decentralized network. Some Facebook users have criticized it for lifting privacy restrictions in recent months; for example, Facebook now classifies a user's hometown, friends, current city, and other information as public.
UPDATE: Overnight, the network's backer count went up to 1,050, adding nearly $13,000 to its nest egg.

UPDATE II: Six hours later, the backer count is up to 1,450, the nest egg $48, 594.
UPDATE III: As of 11:45 a.m. EST on Thursday, the site has 2,281 backers and has collected $96,907 in donations.
Working with Mr. [Max] Salzberg and Mr. [Dan] Grippi are Raphael Sofaer, 19, and Ilya Zhitomirskiy, 20 -- "four talented young nerds," Mr. Salzberg says -- all of whom met at New York University's Courant Institute. They have called their project Diaspora* and intend to distribute the software free, and to make the code openly available so that other programmers can build on it. As they describe it, the Diaspora* software will let users set up their own personal servers, called seeds, create their own hubs and fully control the information they share. Mr. Sofaer says that centralized networks like Facebook are not necessary. "In our real lives, we talk to each other," he said. "We don't need to hand our messages to a hub. What Facebook gives you as a user isn't all that hard to do. All the little games, the little walls, the little chat, aren't really rare things. The technology already exists."
WATCH: Team Diaspora discusses the site.
Related
Popular in the Community