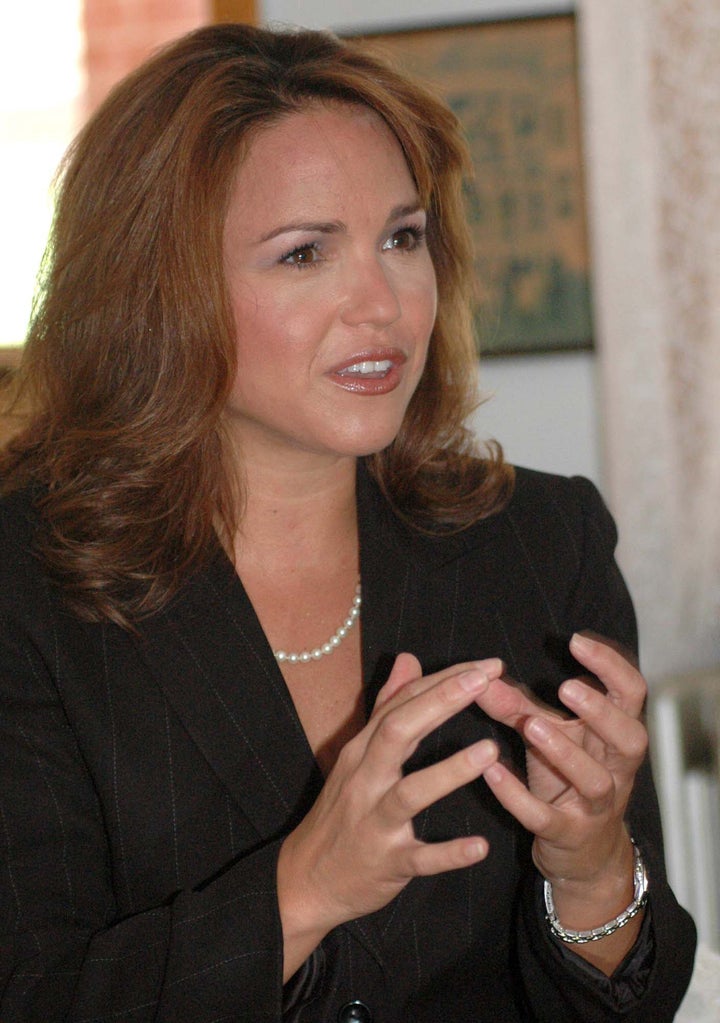 FreedomWorks Chairman Dick Armey and President and CEO Matt Kibbe today refused to endorse Delaware Tea Party favorite Christine O'Donnell in the state's GOP Senate primary. "We stayed out of that race because we're not convinced that Christine O'Donnell can win," said Kibbe.
When asked at a breakfast with reporters hosted by the Christian Science Monitor whether "it's better for Republicans to lose with a Tea Party-backed candidate than to win with a mainstream Republican candidate," Armey simply replied, "No."
However, Kibbe didn't have kind things to say about O'Donnell's primary opponent, Mike Castle:
I think the question for Mike Castle is, if he can't win his primary, does he deserve to win the general? And we'll see what happens tomorrow, but it's always a judgment call as to who is the most competitive candidate, and I think the vetting of the primary and what the Tea Party activists have really asked for is an open primary where their candidates get a chance to run and compete and prove themselves, or lose.
A new Public Policy Polling survey finds that O'Donnell has a three-point lead over Castle (47-44 percent), a result that the Huffington Post's Mark Blumenthal calls "stunning because Castle, a moderate Republican and popular former Governor, has led likely Democratic nominee Chris Coons by double-digit margins all year."
Former Alaska governor Sarah Palin recently endorsed O'Donnell, because she's "against Obama's cap-and-tax scheme, she is against Obamacare, she is for the free market principles that need to get plugged in to put our economy back on the right track."
*************************
What's happening in your district? The Huffington Post wants to know about all the campaign ads, debates, town halls, mailings, shenanigans, and other interesting campaign news happening by you. E-mail us any tips, videos, audio files, and photos to election@huffingtonpost.com.
Popular in the Community