Virginia state Sen. Richard H. "Dick" Black's past may come back to bite him as he runs for Congress. Mother Jones highlighted Wednesday some of the Republican politician's more extreme statements on spousal rape and homosexuality, among other issues.
In 2005, when Black was serving in the Virginia House of Delegates, he made a speech in which he said he "did not know how on earth you could validly get a conviction of a husband-wife rape, when they're living together, sleeping in the same bed, she's in a nightie, and so forth, there's no injury, there's no separation or anything."
The Weekly Standard posted a video of that comment back in December, just days after Black said he was considering a congressional bid. Black sent out an email in response, claiming that he "was not taking a position for or against marital rape," according to Loudoun Progress, a progressive blog.
He is running in the GOP primary to replace the retiring Rep. Frank Wolf (R), who has a relatively moderate record in Congress. Virginia state Del. Barbara Comstock (Fairfax) will also seek the Republican nomination.
Black was elected to the Virginia state Senate, representing parts of Loudoun and Prince William counties, in 2011, after serving in the state House from 1998 through 2006.
One of Black's former opponents made a campaign video with footage of the 2005 speech:
"When you talk about polygamy, at least it functions biologically," Black said in an interview with the Prince William Times in December. "It's just more natural" than homosexuality, he added.
Local Republican officials will decide by Jan. 23 whether to pick their congressional nominee through a primary or a convention. A party convention, which is usually dominated by more conservative activists, might favor Black over Comstock.
Black told The Washington Post in early January that he didn't think Democrats would gain ground by criticizing his past statements.
"I don't think that those issues are likely to be the predominant ones in the race," Black said. "The Democrats have sort of a tried-and-true routine of trying to make social issues always the most prominent thing."
Republican presidential nominee Mitt Romney narrowly won Wolf's district in 2012, getting 50 percent of the vote to President Barack Obama's 49 percent. Democrats have made the Northern Virginia seat a top pick-up target.
Before You Go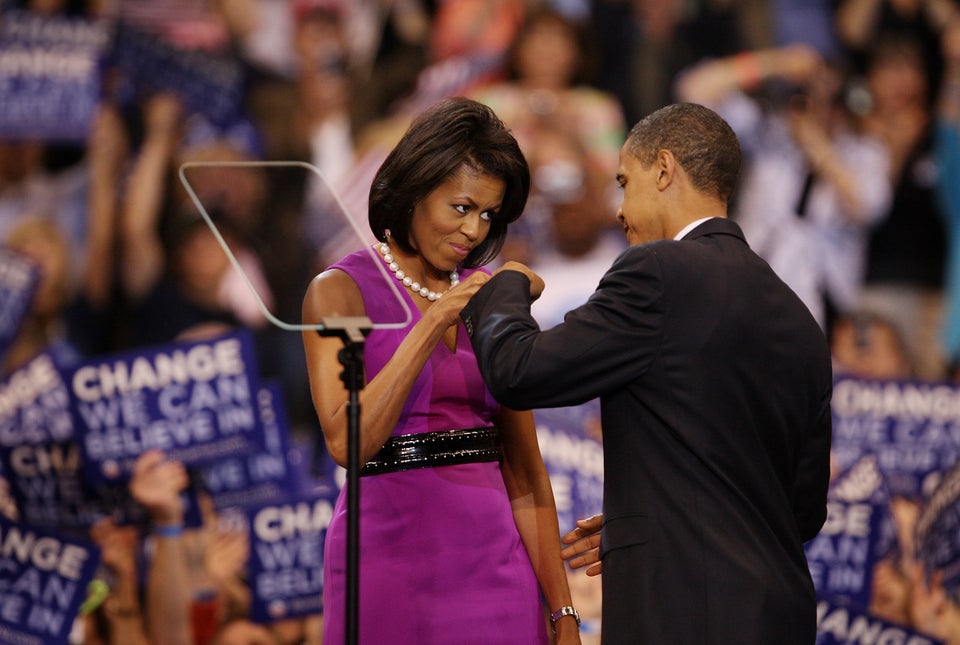 Obama's Fist Bumps
Popular in the Community