Former Vice President Dick Cheney is hopeful about the GOP's chances in the 2016 elections.
In an interview with Larry King that aired Thursday on Ora TV, Cheney said he thinks Republicans will have "significant gains" in the 2014 elections, leading to better prospects in 2016:
Well, everybody assumes Hillary's gonna run, and she may well, I don't... have any reason to believe she won't. But I'm not inclined to think this is going to be a very hot prospect for the Democrats in 2016. If we look at the mess that has been created out of Obamacare by the President having said, "You can keep your policy if you like it," guaranteed period, that turns out that was a lie, and he repeated it over and over and over again. His numbers are dropping dramatically. I think the 2014 election will show some significant gains on the Republican side, because I think the climate's going to be so bad given the current performance of the administration. So I think when we go into 2016, I think our prospects are going to be pretty good.
Cheney also weighed in on his daughter Liz's Senate run in Wyoming, saying he's "delighted" she entered the race because he thinks she's part of the "next generation of leaders" of the GOP. He brushed off those who call her a "carpetbagger," saying he's dealt with the same sort of criticism.
"[S]he's got ancestors that go back to two great-great-grandmothers who walked the Mormon trail in 1852 through Wyoming, her great-grandfather settled in Wyoming in 1907 as a cowhand, and then raised a family of five in a tent in the midwest oil fields, one of whom was her grandmother, and she became the first woman deputy sheriff in Ventura County. And we've got good roots in the state," Cheney said.
Watch Cheney's interview here.
CORRECTION: This story has been updated to reflect Enzi is a Republican.
Before You Go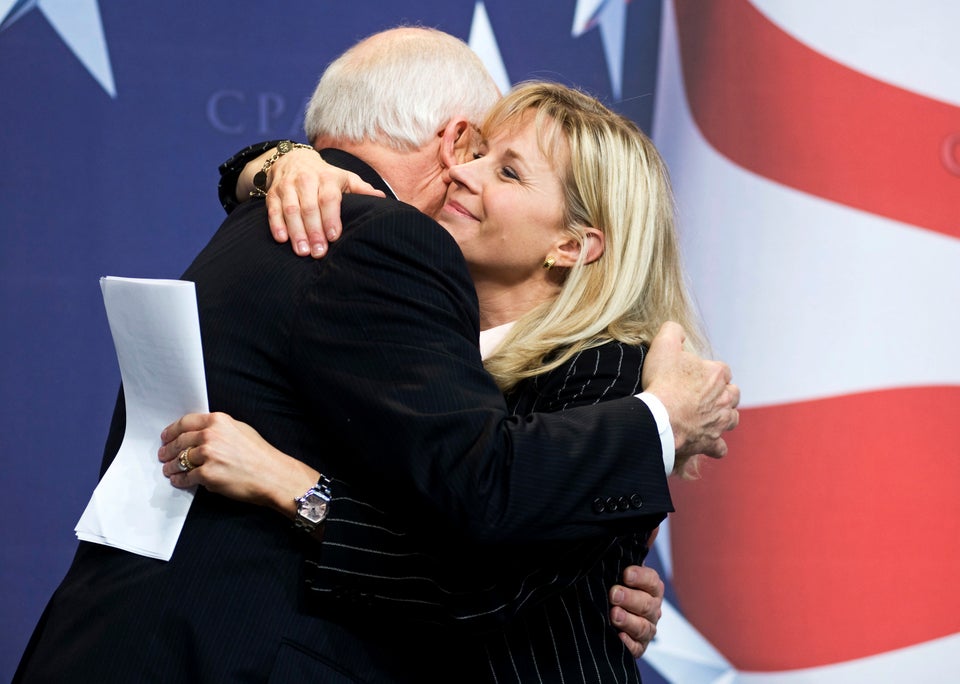 Dick & Liz Cheney
Popular in the Community