WASHINGTON -- The cold, stony visage of Dick Cheney will now forever greet visitors to the U.S. Capitol.
On Thursday, Cheney's family unveiled the official bust of the former vice president, an honor afforded to all holders of the office.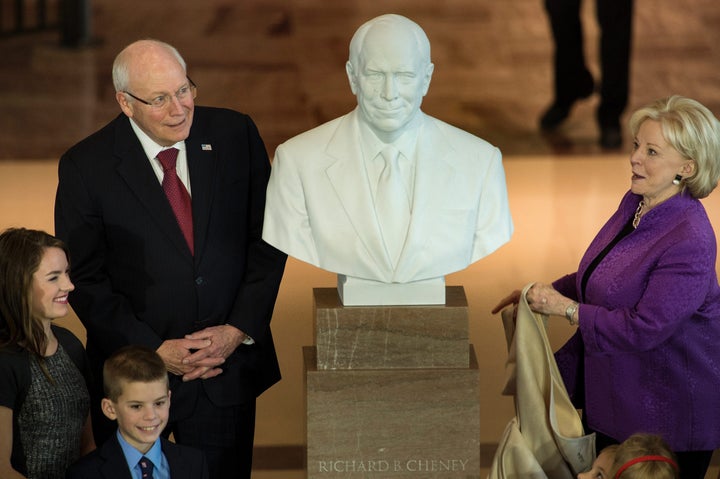 "Every now and then, even in the distant future, someone will surely wander by the old Cheney bust, and even stop for a moment or two, trying to recollect something of the man and the era," Cheney said during the unveiling ceremony Thursday.
"And whatever else that name in front of them might evoke," he added, "I would want them to know this much, at least: Here was a believer in America, so fortunate in his life experiences, so blessed in his friends and so grateful all his days to have served as vice president of the United States of America."
Cheney was surrounded by family and friends, including former President George W. Bush, House Speaker Paul Ryan (R-Wis.), Sen. Roy Blunt (R-Mo.), former British Prime Minister Tony Blair and former adviser Scooter Libby.
For good measure, there were even some anti-war protesters, just like in the old days.
Vice President Joe Biden also spoke at the event, putting aside partisan differences and praising Cheney the man.
"The way you have conducted yourself is a model for anyone in high public office," Biden said.
Biden also thanked Cheney and his family for their kindness after the death of his son Beau earlier this year, noting that the Cheneys contributed to a memorial for Beau.
Bush, meanwhile, got in several jabs at the reputation of his erstwhile no. 2, saying he was back in Washington to watch the former vice president "get busted" and that he'd been told the statue would be "prominently displayed in an undisclosed location."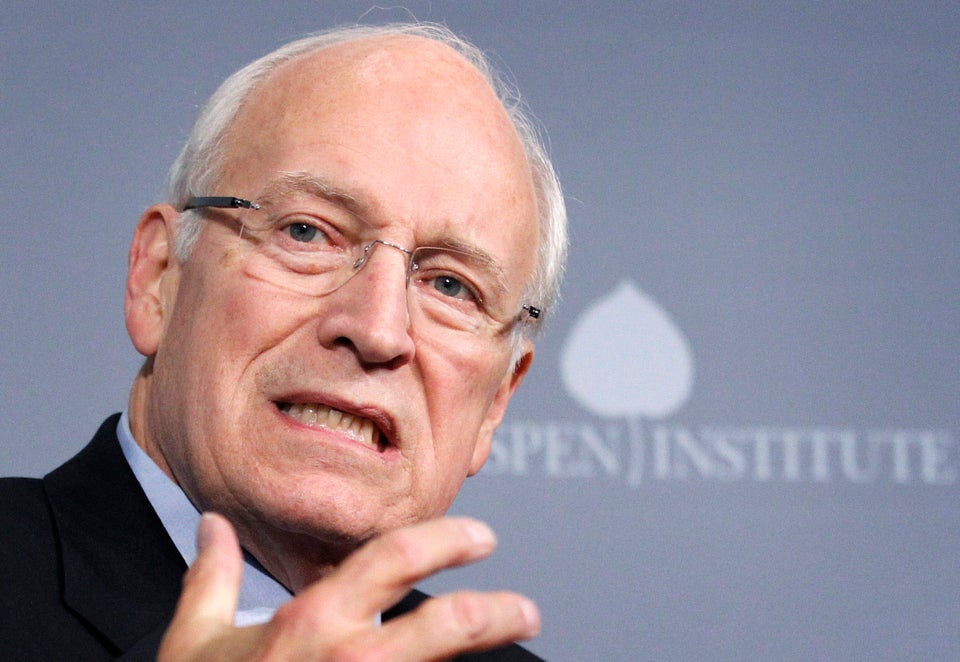 Dick Cheney
Popular in the Community