Asked by Hannity how could Obama have been so wrong on so many issues when it comes to ISIS, the former vice president said, "I think it's deliberate. I think [Obama] has a world view, and increasingly what he's found is that it isn't consistent with reality."
Cheney hit Obama for his hesitation to heed certain military advisors in his response to ISIS, "[Obama] clearly lacks the experience, and also I think the respect, for our senior commanders," Cheney said.
Cheney amplified the threat of ISIS, suggesting that ISIS could be the terrorist group that carries out an attack worse than 9/11 in response to Hannity's questioning on previous remarks he made. "I do believe there will be another mass casualty attack against the United States, and I do believe that next time they will have deadlier weapons than airline tickets and box cutters."
Liz Cheney chimed it to say "The president has laid out a fantasy for the American people, and is trying to disguise it as a strategy, but it's not going to keep us safe."
Both Cheneys have blamed the foreign policy of President Barack Obama for the rise of the Islamic State.
"Rarely has a U.S. president been so wrong about so much at the expense of so many," they wrote in a joint op-ed in June. Earlier this month, the former vice president met with House Republicans and urged them to support muscular military action in the region.
Democrats have brushed off criticism from Cheney, one of the biggest advocates of the 2003 invasion of Iraq, and say that the Bush administration is responsible for the chaos in the region today.
"There are people here in Congress who are taking advice from Dick Cheney," Senate Majority Leader Harry Reid (D-Nev.) said on the Senate floor earlier this month. "I think they better be very careful with the advice that they take from Dick Cheney. Dick Cheney is more responsible than anyone else for the worst foreign policy decision in the history of the country -- the invasion of Iraq."
Before You Go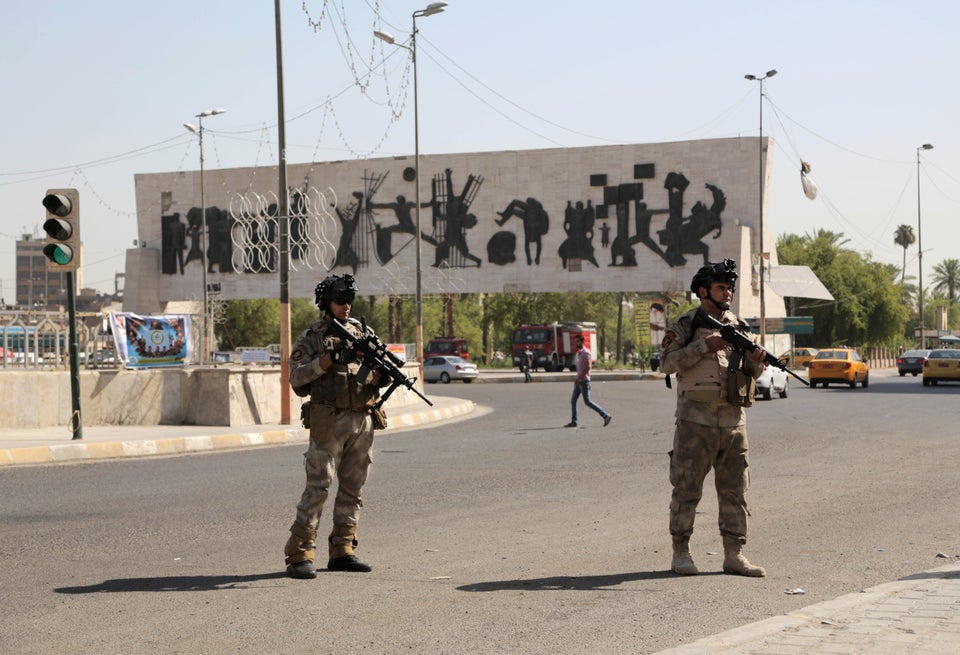 Fighting in Iraq
Popular in the Community