Cheney and his daughter penned an opinion piece that will be published in The Wall Street Journal Wednesday, slamming Obama for being "so wrong about so much at the expense of so many." They criticize the president for abandoning Iraq and for failing to "keep the peace," while terrorist groups are "emboldened and on the march."
"Iraq is at risk of falling to a radical Islamic terror group and Mr. Obama is talking climate change. Terrorists take control of more territory and resources than ever before in history, and he goes golfing. He seems blithely unaware, or indifferent to the fact, that a resurgent al Qaeda presents a clear and present danger to the United States of America," they write.
While serving as President George W. Bush's vice president, Cheney was instrumental in justifying the American-led invasion of Iraq, saying time and time again that it was necessary to search for weapons of mass destruction. None were found.
Until recently, Cheney continued to make that claim. In October, he told Fox News' Bill O'Reilly that the war eliminated the threat of Iraq as a potential source of terrorist groups equipped with weapons of mass destruction.
Now, like many of Obama's most vocal critics, Cheney and his daughter are pivoting their focus, railing against Obama for what they say has been a failure to protect Iraq from terrorist groups.
The U.S.-led invasion actually served to attract and train Middle East terrorists, who honed their skills against the military before spreading to other countries, according to a 2005 report by the CIA director's National Intelligence Council.
Before You Go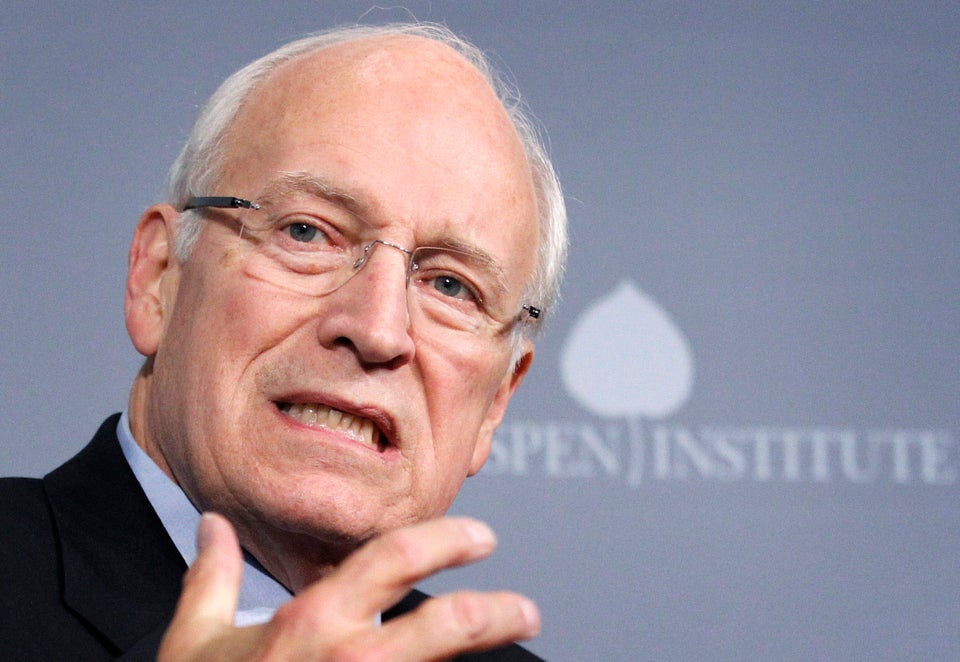 Dick Cheney
Popular in the Community