 Former Vice President Dick Cheney criticized the Obama administration for attempting "a cover-up" of what transpired in Benghazi, Libya, on Sept. 11, when traumatic attacks killed four Americans, including U.S. Amb. Chris Stevens.
"It looks to me like [the Libya investigation] is going to get messier and messier, and in fact, it looks like the administration's been involved in a cover-up claiming that it was all caused by this YouTube video," Cheney said on Sean Hannity's radio show on Tuesday. "When in fact, it was clearly the result of the developments with respect to al Qaeda and terrorism in North Africa. ... They refuse to recognize the situation we are in, and that's the first step towards ultimate failure and ultimately, future terrorist attacks."
Cheney pointed toward the Benghazi episode as symptomatic of the inadequacies of Obama's foreign policy.
"They like to go out and say, 'Bin Laden is dead. Terrorism is dead. Al Qaeda is dead, and you know, we're great in the foreign policy field,'" Cheney said. "But that's hogwash."
In the weeks since a militia of Islamic radicals stormed the American consulate in Benghazi, conservatives lawmakers and pundits have criticized the Obama administration for what they see to be mixed messages after the attack. The White House hesitated to use the words "terrorist attack" immediately after the Sept. 11 situation erupted, but on Sept. 20, White House Press Secretary Jay Carney said it was "self-evident that what happened in Benghazi was a terrorist attack."
Evidence suggests that a Libyan militia launched the attack as part of a coordinated terrorist measure against the U.S. presence rather than as a spontaneous eruption over a now-infamous YouTube video denigrating the Prophet Mohammad.
Cheney, who was one of the strongest advocates for invading both Afghanistan and Iraq, also referenced a report that the American mission in Libya had requested and were denied additional security before the attacks. Cheney allowed that the information was "second-hand" and had not yet been confirmed.
In an Oct. 1 letter to the State Department, Rep. Darrell Issa (R-Calif.) claimed that several federal officials had reported the consulate made a number of requests for increased security.
"Multiple U.S. federal government officials have confirmed to the committee that prior to the Sept. 11 attack, the U.S. mission in Libya made repeated requests for additional security in Benghazi," Issa wrote. "The mission in Libya, however, was denied these resources by officials in Washington."
Secretary of State Hillary Clinton responded to Issa's letter on Oct. 2, promising that her department was conducting a thorough investigation into the matter.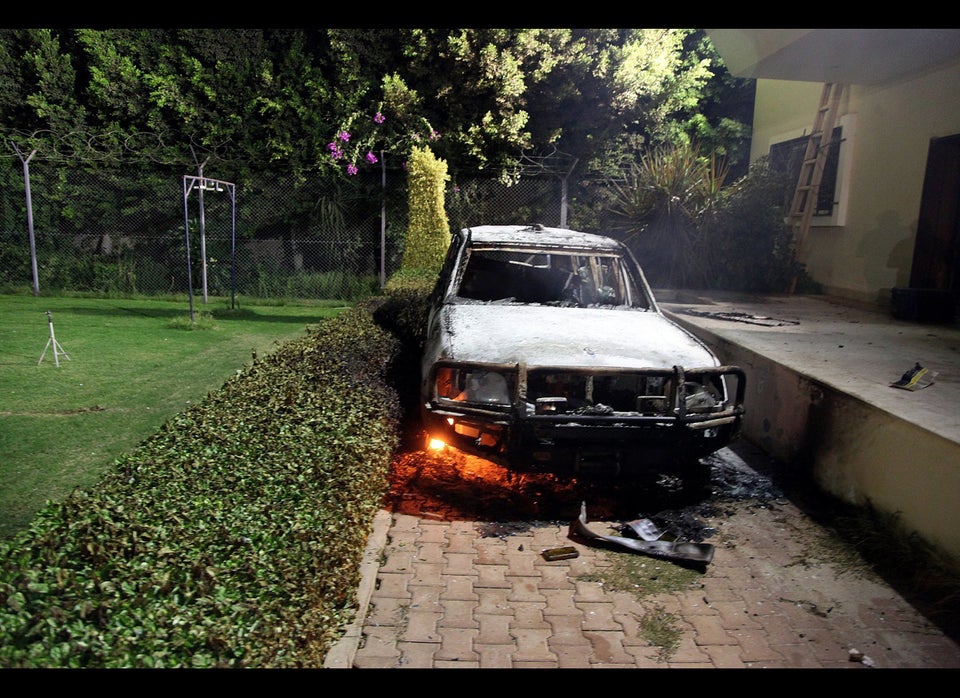 Attack On U.S. Compound In Benghazi
Popular in the Community