WASHINGTON — Former Vice President Dick Cheney says the Obama administration's policy of targeting terrorists abroad with unmanned drone strikes is "a good policy," even though he disagrees with most of President Barack Obama's views on national security.
In an interview that aired Tuesday on "CBS This Morning," Cheney dismissed the need for "checks and balances" against the drone program. He says Obama "is getting paid to make difficult, difficult decisions."
The drone program came under scrutiny last week during Senate hearing on counterterrorism adviser John Brennan's nomination to become director of the CIA. Brennan oversaw many of the drone strikes from his White House office.
Overall, Cheney calls Obama's foreign policy "terribly flawed." He says Obama came to office looking "to reduce U.S. influence in the world."
"The performance now of Barack Obama as he staffs up the national security team for the second term is dismal," he said to the Wyoming Republican Party.
Before You Go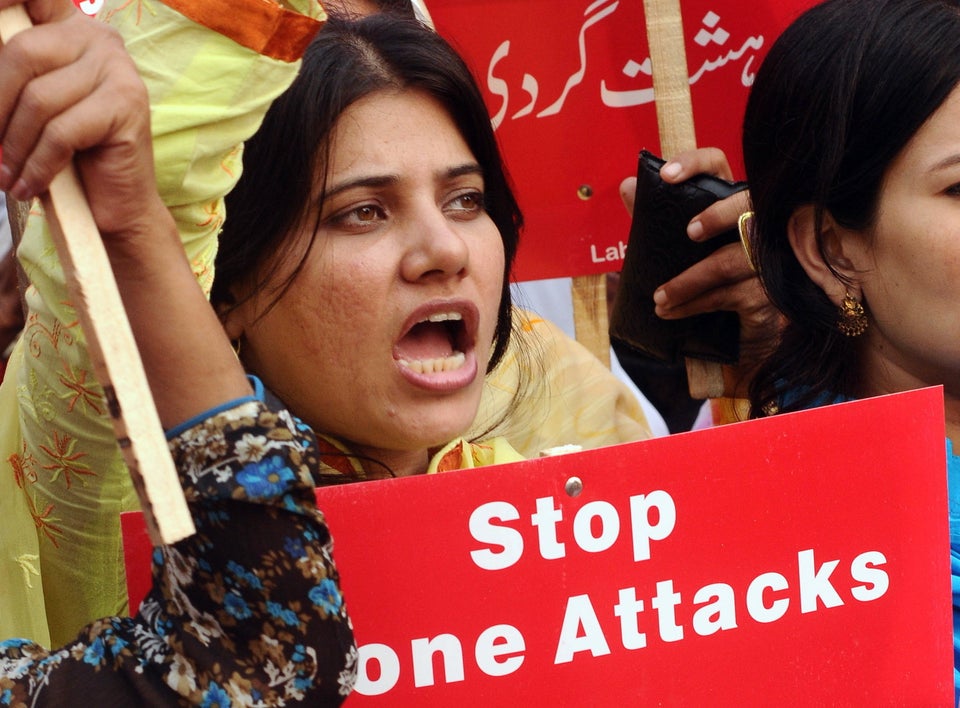 Protests Against Drones
Popular in the Community