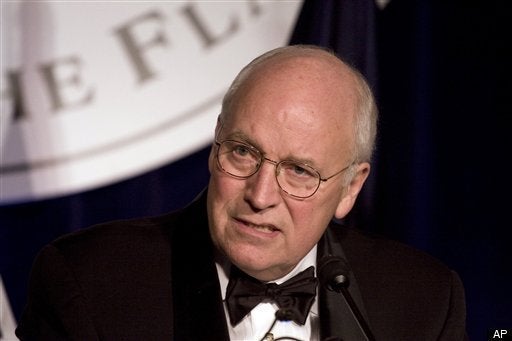 While the current vice president is showing contrition over dropping an F-bomb, the last one seems proud of his own famous off-color moment.
On the Senate floor for a photo session in 2004, Dick Cheney had a run-in with Senator Patrick Leahy (D-Vt.). After the two argued over Cheney's ties to Halliburton and President Bush's judicial nominees, the then-vice president told the senator "f--k yourself."
"I love that move," Miller said while thanking Cheney for going after Leahy. "One of my favorite stories -- muttering that."
Cheney responded that a lot of people liked the comment. "That's sort of the best thing I ever did."