A protester with the anti-war group Code Pink drew a heated response from audience members on Tuesday, after she interrupted former Vice President Dick Cheney as he was giving a speech on the Iran nuclear deal at the conservative American Enterprise Institute in Washington, D.C.
One man in the audience seemed particularly upset by the protester's sign, which accused Cheney of being "wrong on Iraq, wrong on Iran." He approached the protester as she was being corralled and tried to pry the banner away from her.
The man tried and tried some more, but he couldn't quite wrest the sign from the woman's grasp. He jerked with his entire body. He yanked the banner back and forth like a dog playing tug of war. He even leaned back in an apparent attempt to use his body weight to his advantage. All to no avail.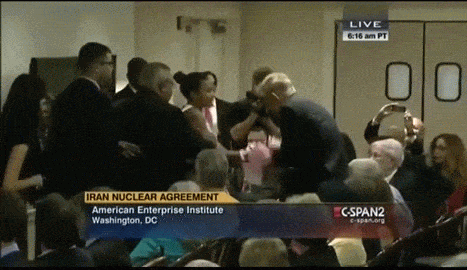 The protester, meanwhile, appeared to handle the situation with ease, maintaining control of the sign and eventually sending the man back to his seat to think about what he'd just done. The woman was eventually ushered out of the room, still clutching her banner.
"We want peace, we want diplomacy," she said as she was pushed through the door. "Try diplomacy, not war."
UPDATE: 6:15 p.m. -- Code Pink confirmed on Tuesday that the protester at the Cheney event was Michaela Anang, D.C. coordinator for the organization.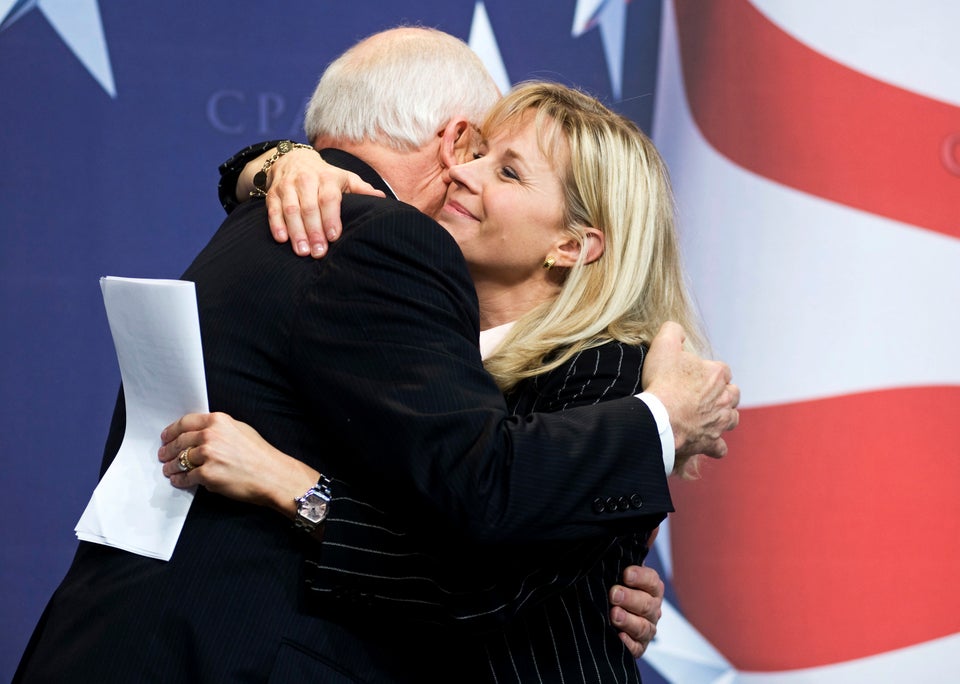 Dick & Liz Cheney
Popular in the Community