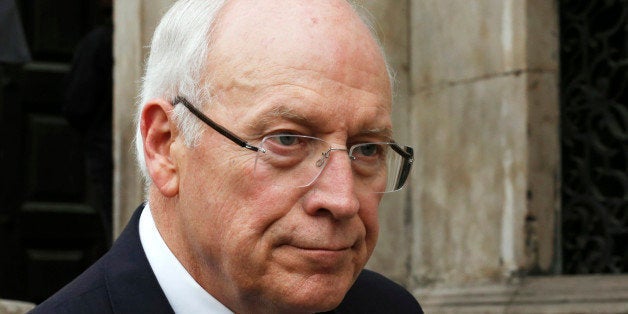 Former Vice President Dick Cheney will join Chuck Todd on "Meet the Press" this Sunday to discuss the Senate Intelligence Committee's recently-released report on the controversial CIA interrogation program, NBC News announced in a press release Thursday.
As is the norm whenever a military or intelligence scandal erupts, Cheney has been busy making the rounds on TV news this week, provocatively denying that the methods detailed in the Senate's report truly constitute torture.
During an interview with Fox News' Bret Baier on Wednesday, Cheney criticized the Senate Intelligence Committee's findings ("full of crap"), rejecting the claim that waterboarding prisoners -- in some instances as many as 183 times, leading to "a series of near drownings" -- is torture.
"Cheney will face questions about the CIA's interrogation techniques and their effectiveness, as well as what the Bush White House knew about the details of the program at the time," the press release reads. "The wide-ranging conversation will also address the state of the Middle East, immigration reform, and the race for 2016."
Popular in the Community