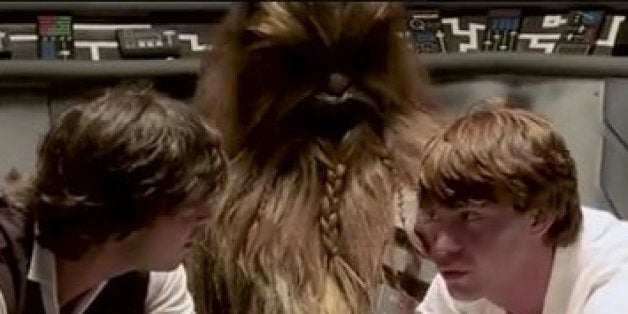 Dick Chibbles is the porn world's class clown.
In fact, he made his name in 2005 as Chibbles the Clown in "Clown Porn," which helped to kick off the industry's hilarious parody niche market. Since 2001, the 44-year-old has starred in some 1,500 adult scenes, but his fame has swelled through hamming it up in parody roles.
"It was by far my most difficult scene," he told HuffPost Weird News at the AVN Adult Entertainment Expo, where he's nominated for several awards for his recent work.
"At first I was like, 'OK, I can handle getting [oral sex] in a big wookie suit.' But that suit was at least 40 pounds dry. We shot the film in May, in L.A. I was drenched. Then they changed the scene on me and I had to do a hell of a lot more ... There was a lot of makeup, hair glued to my eyelids, it was horrible.

But it turned out very well. Would I do it again? F--k yeah."
He says he was worried that his career would shrivel after "Clown Porn," because "nobody would take me seriously." But he embraced the Dick Chibbles moniker, and look at him now: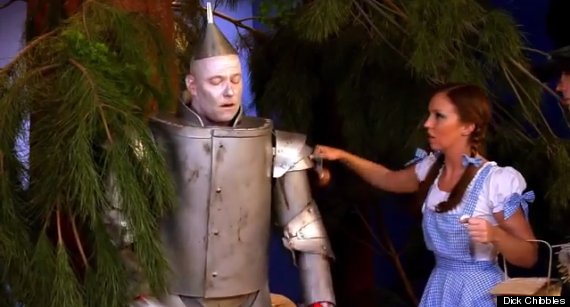 Yes, that's Chibbles as Tin Man in "Not The Wizard Of Oz: XXX." And here he is when he's not about to get freak-nasty in costume: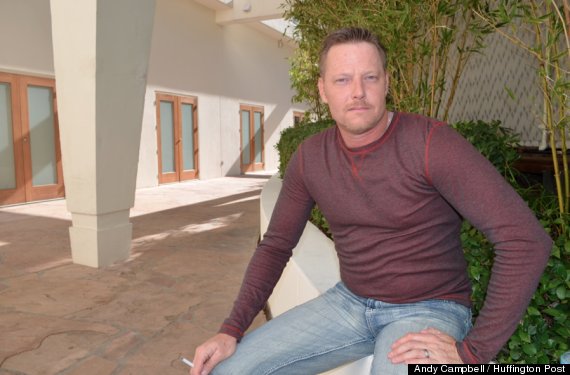 He has moved on to other things -- he's nominated for Best Parody Director for "Paranormal Activity: A Hardcore Parody" at this year's AVN Awards -- but his career as the funny guy isn't over.
"Sometimes I get booked for these parodies because I'm one of the tallest male performers in the business," he said. "But I also like to have fun. I like to act. I'm the class clown of porn, and I'm actually very proud of that."
Popular in the Community