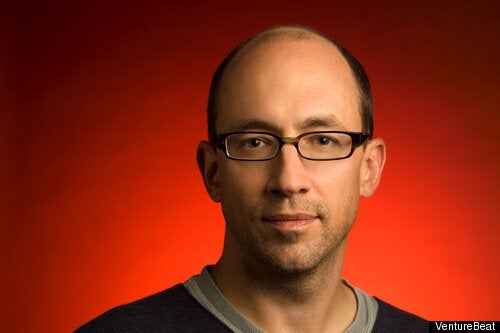 Twitter COO Dick Costolo is replacing Evan Williams as the CEO of Twitter, the company announced in a blog post Monday.
The challenges of growing an organization so quickly are numerous. Growing big is not success, in itself. Success to us means meeting our potential as a profitable company that can retain its culture and user focus while having a positive impact on the world. This is no small task. I frequently reflect on the type of focus that is required from everyone at Twitter to get us there.

This led to a realization as we launched the new Twitter. I am most satisfied while pushing product direction. Building things is my passion, and I've never been more excited or optimistic about what we have to build.

This is why I have decided to ask our COO, Dick Costolo, to become Twitter's CEO. Starting today, I'll be completely focused on product strategy.
Mashable calls Williams' post a "shocking announcement," while All Things Digital describes it as a "move that tech types have been murmuring about for some time," given that Williams' interests lie more in product development, rather than in generating revenue. TechCrunch agrees, noting "talk of [Costolo] taking over as Twitter CEO has also been around for a long time." CNET also cited Costolo's work in monetizing Twitter in its explanation for the shift: "Costolo has been instrumental in developing Twitter's fledgling business model, currently centered on a system of "promoted" tweets, trends, and accounts."
Monday's news recalls a tweet posted in good fun by Costolo (@DickC) when he first joined Twitter in September 2009: (h/t LouisGray, TechCrunch)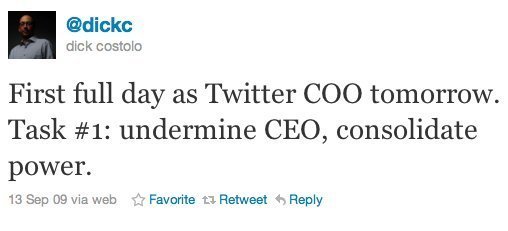 Popular in the Community