Sen. Dick Durbin (D-Ill.) and National Rifle Association Executive Vice President Wayne LaPierre clashed at Wednesday's Senate hearing on gun violence, claiming they each "missed the point" on background checks.
"My problem with background checks is you're never going to get criminals to go through universal background checks," LaPierre said.
"We don't even prosecute anybody right now that goes through the system we have," LaPierre continued. "None of it makes any sense in the real world."
LaPierre's claim caused Durbin to fire back at the NRA official. HuffPost's Christina Wilkie reports:
Sen. Dick Durbin (D-Ill.) interjected that background checks would mean "criminals won't go to purchase the guns, because there will be a background check! We'll stop them from the original purchase." Addressing LaPierre, Durbin said, "You missed that point completely!"

As the audience began to cheer, LaPierre interrupted Durbin, "Senator, I think you missed the point!" As tensions grew higher, committee Chairman Patrick Leahy (D-Vt.) was forced to bang his gavel and call for order.
Watch a video of the exchange above.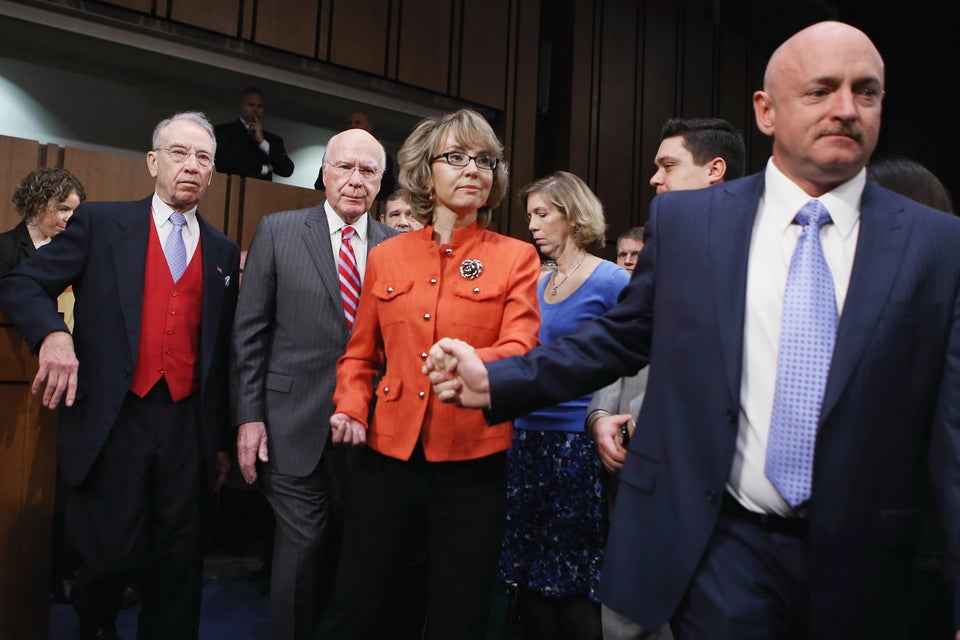 Giffords Appears At Gun Control Hearing
Popular in the Community