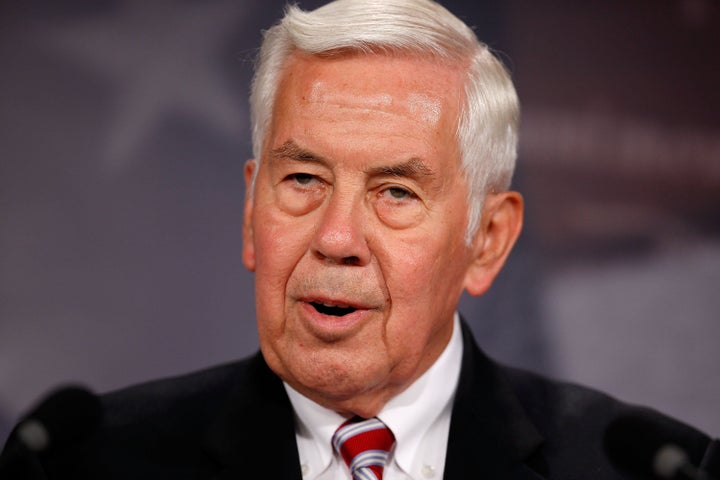 Sen. Dick Lugar (R-Ind.) recently held a parley with state Tea Party leaders in an effort to convince them that he was conservative enough that they need not challenge him from the right. His efforts to negotiate were reportedly unsuccessful.
"The Senator said he hoped he could earn the support of the Tea Party, and that he is conservative," said Greg Fettig, the co-founder of Hoosier Patriots. Fettig was joined in the meeting by Monica Boyer of Kosciusko "Silent No More," a Tea Party group in northeast Indiana.

"We obviously would beg to differ that he is conservative, and our experience is that he won't get the support of any Tea Party group across the state," Fettig told CNN. "This is something that has really been building for years. A lot of Tea Party people have said, 'Who is this guy? He might as well have a 'D' in front of his name.'"
Tea Party leaders, though "cordial" and respectful, were reportedly particularly upset by Lugar's recent sponsorship of the failed Dream Act, which offered a path to citizenship for children of undocumented immigrants who had been raised in the United States -- and derided by many in the conservative movement as an amnesty bill.
A longtime nuclear non-proliferation advocate, Lugar took more heat from the right over his support for the ratification of the New START nuclear arms treaty, which was characterized by the Tea Party as a crippling concession to Russia. He also notoriously opposed the recent Republican attempt to place a moratorium on earmarks, and had fielded heavy criticism in the past for his votes in favor of the Troubled Asset Relief Program and for the confirmations of Obama Supreme Court nominees Sonia Sotomayor and Elena Kagan.
"We weren't swayed," Greg Fettig told CNN of their exchange with Lugar. "We equated it to going out on a football field, shaking hands, flipping the coins and game on. He wants to win, and we want to win."
CNN reports that Tea Party groups will meet at a summit this month in an effort to find a challenger to Lugar.
The Hill reports on some early possibilities:
Potential Republican primary challengers to Lugar include Indiana state Sen. Mike Delph and state Treasurer Richard Mourdock.
Popular in the Community