Bored in Brooklyn? Of course you aren't. But if you're looking for something to do next Friday night, check out The Culture Whore's latest event: DICK THE BALLS.
The Culture Whore is a living magazine that seeks to celebrate "the glorious spectrum of New York City's luminously weird artistic community through immersive, high-concept, queer-focused events," according to a statement. The group's past events have included AN1M0RPHS, SATANIC SMOKEOUT and Halloween's HOGWARTZ RAVE.
Performers at the event include Amber Alert, a featured drag queen on the HuffPost Gay Voices Brooklyn Drag Culture Series, as well as Boy Wolf, Dee Dee Rex and others.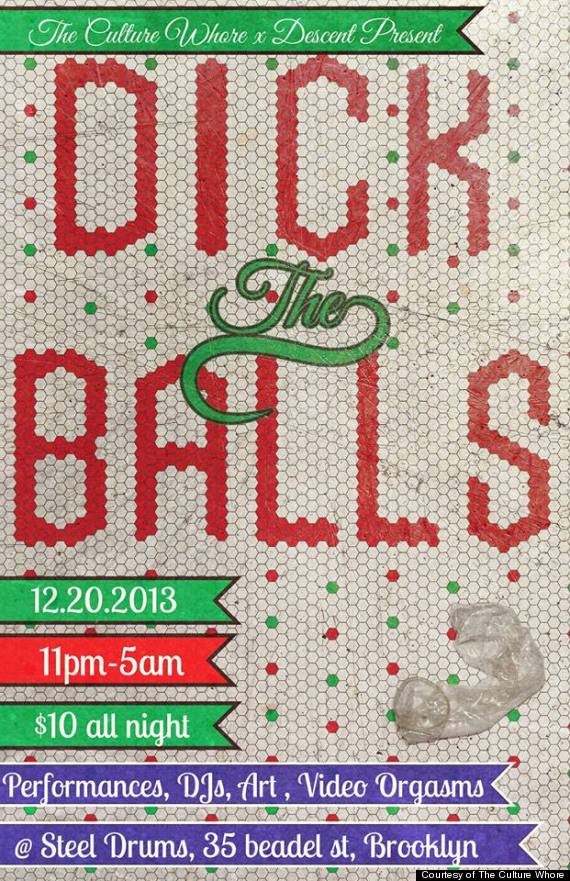 "Our events are different from other events, queer and non-queer alike, because they are place where art and hedonism intersect in a way you almost never see in New York. You can go to a party, get fucked up and have a great time, but it's not likely you'll see any truly transcendent art that stays with you and changes you," The Culture Whore founder Mark Dommu told The Huffington Post. "On the flip side, you can go see some amazing performance but it might not have that aspect of wild abandon you're looking for, most galleries won't let you stay and dance till 5 a.m. Our parties bring these things together in a way I haven't seen anywhere else after seven years in this city."
He then added, "We're trying to make that dream you had as a teenager, of running away to New York and loosing yourself in the writhing organism of living art and reckless youth, come true."
REAL LIFE. REAL NEWS. REAL VOICES.
Help us tell more of the stories that matter from voices that too often remain unheard.
BEFORE YOU GO
PHOTO GALLERY
Life Lessons We've Learned From Drag Queens