"That show was the best five years of my life," he said in an essay on The Hollywood Reporter, adding over Twitter: "We always said that we changed each other's lives for the better."
Moore, who died at age 80 after a hospitalization, got her break as Van Dyke's wife, Laura, on the Emmy-winning 1960s sitcom. After initially doubting her comedic chops, Van Dyke marveled at the fact he was "on hand" to "watch her grow into the talent she became." 
"She was 23 years old, gorgeous of course, and had a kind of mid-Atlantic accent. She sounded a little bit like Katharine Hepburn," remembered the actor, who presented Moore with her SAG Lifetime Achievement Award in 2012.
Although she shared the stage with much more experienced comics, Moore quickly proved herself.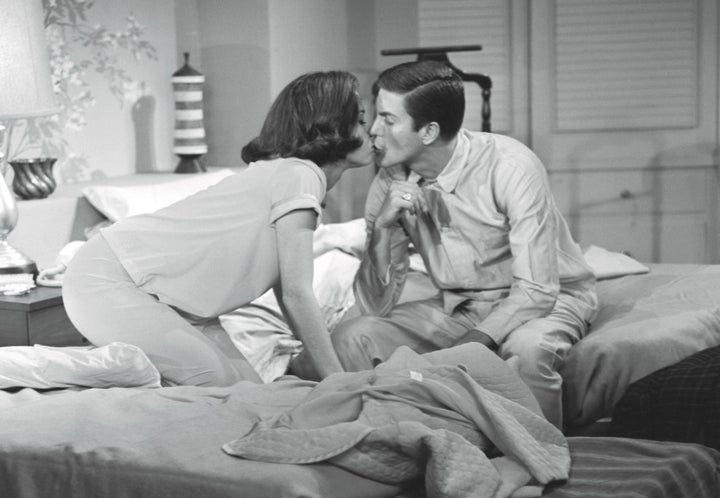 "Mary just picked it up so fast. She had us all laughing after a couple of episodes. She just grabbed onto the character and literally turned us into an improv group, it was so well-oiled," he said.
After winning Emmys (despite the show's cancellation), Moore faced a bright future and later landed her own sitcom, "The Mary Tyler Moore Show," playing a never-married woman working as a TV news producer. But before that, Van Dyke recalled, she had to show television executives that she could play more than just "the woman who brings the coffee." The actor recalled "cooking up" a special to show off her range ― which, it turned out, was wide enough to include a Best Actress Oscar nod for her role in the drama "Ordinary People."
"Just to watch her grow was such a thrill for me. She left an imprint on television comedy," he said.
Calling all HuffPost superfans!
Sign up for membership to become a founding member and help shape HuffPost's next chapter