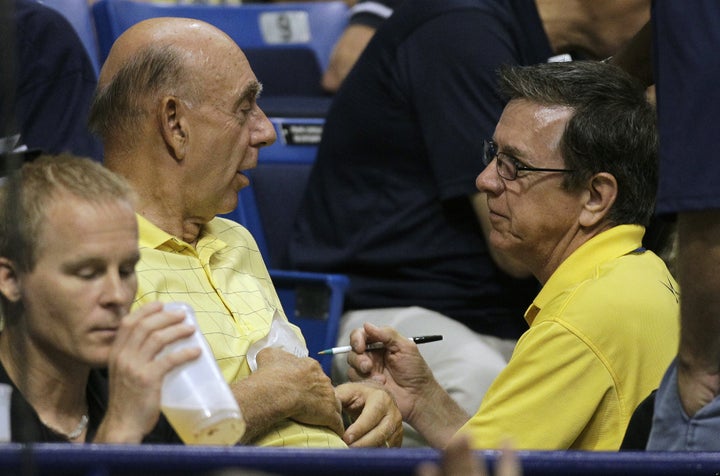 ESPN's Dick Vitale was struck in the ribs by a sharply-hit foul ball during Thursday's game between the Tampa Bay Rays and the Toronto Blue Jays in Topicana Field. The college basketball celebrity is a huge fan of the Tampa Bay Rays -- the "diaper-dandy" broadcaster is a season-ticket holder, but he wasn't repaid with kindness on Thursday.
Toronto's lead-off hitter Fred Lewis hit a line drive that went foul and hit Vitale sitting in his seat. "First pitch got me right in the rib area," he said. "I'm going to tell you man, it came like a bullet, and I was really worried."
Vitale was okay and said, "I want to be on the tennis court tomorrow." Clearly, the man can take a hit.
Calling all HuffPost superfans!
Sign up for membership to become a founding member and help shape HuffPost's next chapter