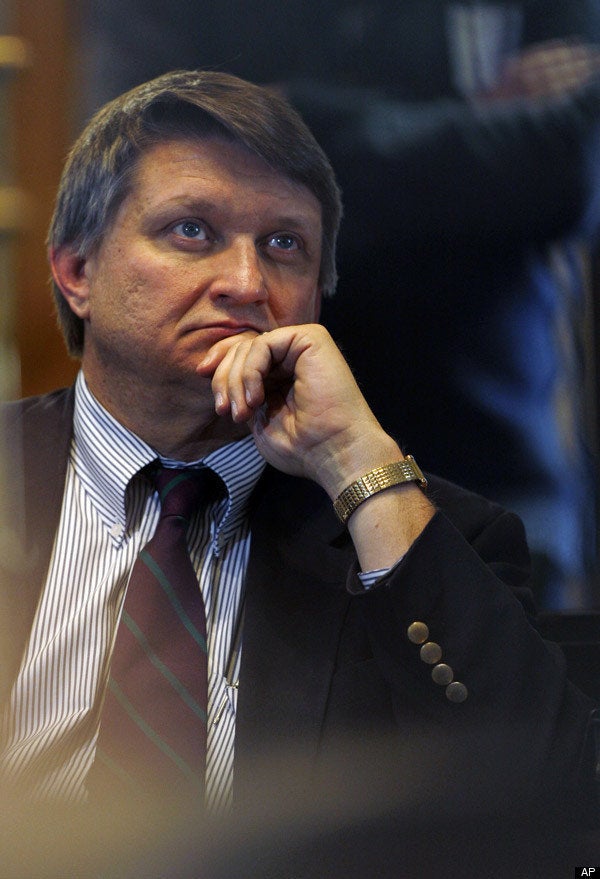 Colorado Republican Party Chair Dick Wadhams told KDVR on Monday that he will not seek a third term as head of the state party.
After months of soul-searching following a tough 2010 campaign cycle, Wadhams originally announced in January that he would seek a third term as Chair.
"I want to serve as state chairman during the 2012 election cycle because of the extraordinary opportunities Colorado Republicans have to dramatically impact our state and nation," he said at the time.
Since that time, State Senator Ted Harvey announced that he would challenge Wadhams's bid, saying that "a lot of the grass-roots activists and county officers believe we need to go a different direction."
Harvey was referring to the grass-roots Tea Party groups that became influential within the GOP in 2010. Many of these activists were harshly critical of Wadhams' performance during the 2010 election cycle.
Wadhams told KDVR's Eli Stokols on Monday that he was stepping down because he was "tired of the people who see a conspiracy behind everything we do, people who don't have any clue what the role of the state party really is."
"I have loved being chairman, but I'm tired of the nuts who have no grasp of what the state party's role is," he told the Denver Post.
He assured Stokols that Harvey's challenge had nothing to do with his change of heart.
"I was going to win," Wadhams said of a would-be race against Harvey.
Wadhams is not endorsing any of the three remaining candidates for Party Chair.
Below is a copy of Dick Wadhams's memo--via the Denver Post--sent to members of the Colorado Republican State Central Committee on Monday afternoon. The Post also reports that Ryan Call, legal counsel for the state Republican Party, is now considering a run for Chair.
It has been an honor and privilege to serve as Colorado Republican Chairman but after much reflection I have decided to not seek reelection.

I am very grateful to a clear majority of the members of the Colorado Republican State Central Committee who offered their support and encouragement over the past several weeks.

I entered this race a few weeks ago looking forward to discussing what we accomplished in 2010 and to the opportunities we have in 2012 to elect a new Republican president; to increase our state House majority and win a state Senate majority; and to reelect our two new members of Congress.

However, I have tired of those who are obsessed with seeing conspiracies around every corner and who have terribly misguided notions of what the role of the state party is while saying "uniting conservatives" is all that is needed to win competitive races across the state.

I have no delusions this will recede after the state central committee meeting in March. Meanwhile, the ability of Colorado Republicans to win and retain the votes of hundreds of thousands of unaffiliated swing voters in 2012 will be severely undermined.

For the past four years, I have devoted all of my professional time and energy to serving as state chairman and am very proud of what we accomplished in the face of unique and unprecedented challenges in both the 2008 and 2010 election cycles.

I will always remain humbled and grateful for the opportunity to travel this magnificent state where I was born and raised and to work with Republican leaders and elected officials in all 64 counties as state chairman.
Popular in the Community