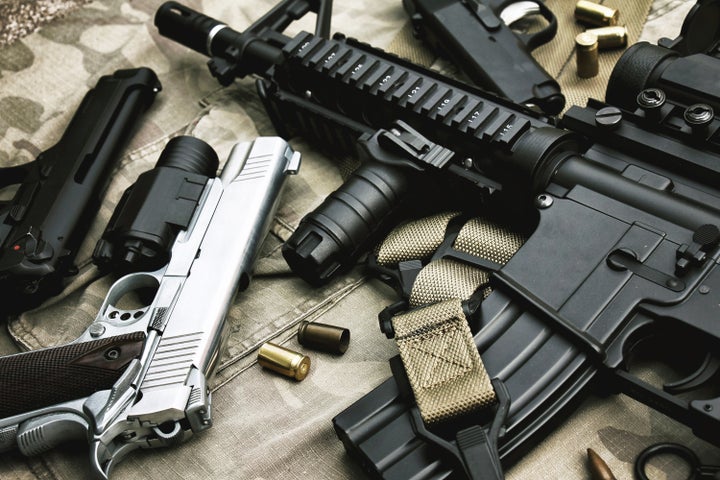 WASHINGTON ―The federal government would finally be authorized to study gun violence under a provision included in a two-year $1.3 trillion spending package released by congressional leaders Wednesday night.
Collecting data about gun violence is difficult in the United States because of a 1996 law that restricts federal funding to research the issue. The so-called Dickey Amendment, named after former Rep. Jay Dickey (R-Ark.), effectively ended such research by barring the Centers for Disease Control and Prevention from studying gun violence as a public health issue.
Democrats and gun control advocates renewed a push to lift the prohibition after last month's shooting in Parkland, Florida, where a gunman opened fire at a high school, killing 17 people and wounding dozens of others.
But gun rights advocates like the National Rifle Association have for years opposed the treatment of firearms as a public health issue ― warning it would lead to the erosion of the Second Amendment right to keep and bear arms.
The budget deal unveiled by lawmakers on Wednesday does not repeal the Dickey Amendment outright. Instead, the bill clarifies the amendment's language so that it would no longer prohibit the research into gun violence.
In exchange, Democrats assented to several other modest proposals authored by Republicans that would boost the FBI's beleaguered background-check system and increase funds to schools in order to improve campus safety. Democrats previously argued the budget deal ought to include broader gun control measures like universal background checks.
The government is currently funded through Friday. It's unclear whether lawmakers will be able to pass it both in the House and Senate in the next two days, risking a potential lapse in appropriations over the weekend.
Calling all HuffPost superfans!
Sign up for membership to become a founding member and help shape HuffPost's next chapter