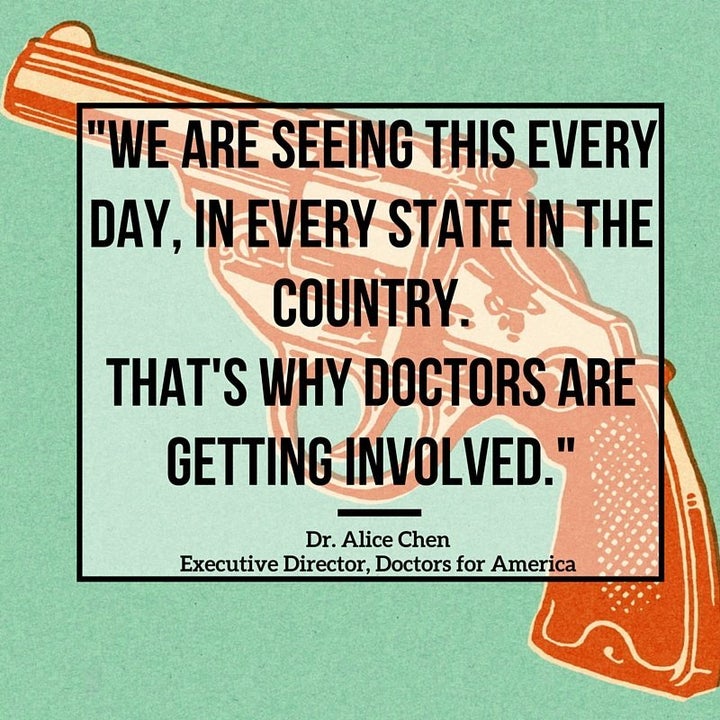 The American Medical Association labeled our nation's chronic gun violence a "public health crisis" on Tuesday, vowing to actively lobby Congress to overturn legislation that has blocked government gun research for two decades. Currently, under the Dickey Amendment, there is a restriction on federal funding for research on the consequences of gun violence.
The AMA's statement was unquestionably a response to the worst mass shooting in United States' history just two days earlier, in which 49 people were killed in a gay night club in Orlando.
According to its sponsors, the Dickey Amendment was supposed to tamp down funding for what the National Rifle Association and other critics claimed was anti-gun advocacy research by the CDC's National Center for Injury Prevention. In effect, it stopped federal gun violence research almost entirely.
"Gun violence is probably the only thing in this country that kills so many people, injures so many people, that we are not actually doing sufficient research on," Dr. Alice Chen, the executive director of Doctors for America, told The Huffington Post.
'100 percent a public health problem'
As a practicing internal medicine hospital physician, Chen has seen the horrors of gun violence first-hand, including caring for patients who are decades out from their original injury.
"I remember a patient who was paralyzed from the waist down because of a gunshot wound," Chen said. "He lives in a nursing facility with a bunch of old people and someone has to help him get in and out of bed every day."
"He can't go to the store. He can't go to the movies. He can't live his normal life because of something that happened so many years ago," she added. "We are seeing this every day, in every state in the country. That's why doctors are getting involved."
For Chen, the 20-year gag order has left us with a disturbing number of unanswered questions about gun violence, including, but not limited to, what is the best way to prevent a teenager from committing suicide, how to keep a toddler from accessing a gun, and the best gun-storage methods that will keep us safe and that gun owners will actually use.
"It is 100 percent a public health problem," Bindu Kalesan, assistant professor at Boston University's School of Medicine, agreed. "The question becomes, what do you mean by public health? Smoking is a public health problem because it causes a lot of diseases and it is also preventable. Gun violence is 100 percent preventable."
The Dickey Amendment's author: 'I have regrets'
Former Rep. Jay Dickey, the Republican congressman from Arkansas who authored the so-called Dickey amendment, now wishes he hadn't.
Dickey outlined some of those regrets in a letter he penned to the chair of House Democrats' task force on gun violence prevention in December, the day before the mass shooting in San Bernardino, which at the time was the worst gun violence incident on American soil since the since 26 people were killed in the 2012 Sandy Hook massacre. He wrote:
Research could have been continued on gun violence without infringing on the rights of gun owners, in the same fashion that the highway industry continued its research without eliminating the automobile.
The ban came about after a 1993 study funded by the CDC's National Center for Injury Prevention showed homes with firearms were at an increased risk for homicide in the home. After the study came out, the National Rifle Association lobbied to shut down the Center for Injury Prevention altogether. What emerged instead was the 1996 Dickey Amendment, which stipulated that "none of the funds made available for injury prevention and control at the Centers for Disease Control and Prevention may be used to advocate or promote gun control."
Since researchers weren't willing to risk their departments funds to test exactly what types of research were and were not permitted under the amendment, gun violence research ground to a halt.
Given the CDC's size -- the agency had a budget of $6.3 billion in 2013 and employed 14,000 city, state and national employees -- there's a lot of money on the line.
In a now-viral video from earlier this month, President Obama likened gun violence research to seatbelt research in the 1970s.
But there's also also apparent reluctance on the part of the agency to re-enter the political fray. As the New York Times reported in 2011, the CDC tips off the NRA as a courtesy when any affiliated researchers publish firearm-related studies. And even after President Barack Obama (D) issued an executive order following the Sandy Hook massacre, calling for the CDC to "sponsor research into the causes of gun violence and the ways to prevent it," the agency still hasn't returned to studying gun violence.
Some government agencies, such as the National Institute on Alcohol Abuse and Alcoholism, have made a small amount of headway over the past few years, including a 2013 study the examined the link between alcohol abuse and firearm purchases.
Insufficient research also makes it difficult for policymakers, even in states like Massachusetts and California that have strong firearm laws, to know which laws will be effective, since there's very little source material to consult. And without federal regulation, it's easy for guns to move across state lines, regardless of how strict a given state or city's laws are.
The ripple effect of the research ban
Since the federal government isn't studying gun violence, that burden falls to other groups that conduct research, like universities and nonprofits. But as it turns out, aside from a few scientists who regularly produce good quality research, such as David Hemenway of the Harvard Injury Control Research Center, the landscape within this understudied issue is largely bleak.
"Because injury [research] centers are funded by the CDC, they are not allowed to do that," Kalesan explained, noting that Harvard University, UCLA, and Boston University, where she teaches and does research, are among the few universities that have embraced gun violence research.
And according to Chen, the ban's chilling effect could deter up-and-coming researchers, too. "If you are a young scientist, and you're looking into which field you can go into to make a difference and there's no funding, you're not going to go into this field," she said.
"This massacre is therefore a further reminder of how easy it is for someone to get their hands on a weapon that lets them shoot people in a school, or in a house of worship, or a movie theater, or in a nightclub," he said.
"We have to decide if that's the kind of country we want to be. To actively do nothing is a decision as well."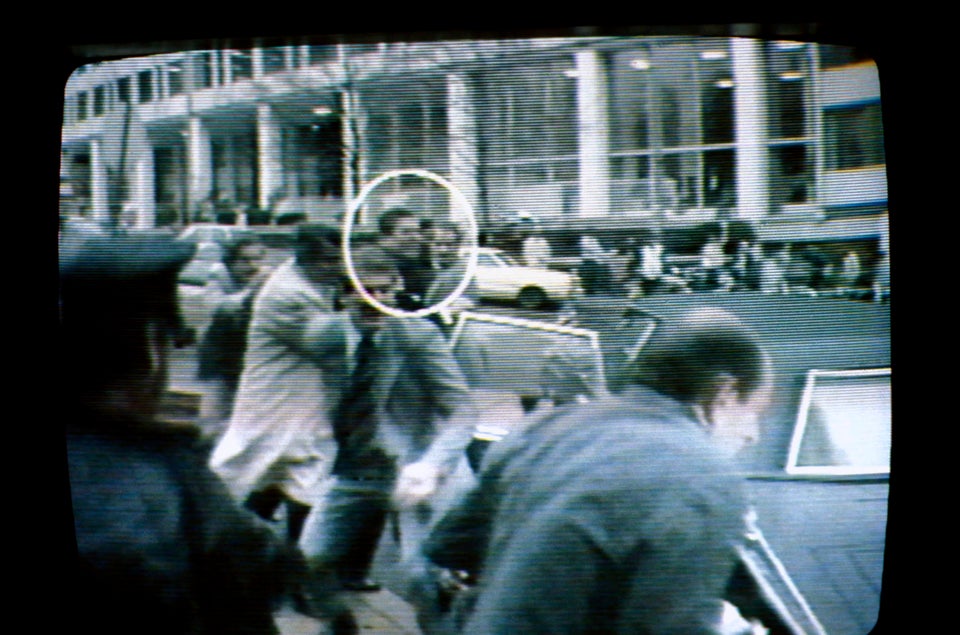 Pivotal Moments In The U.S. Gun Control Debate
Related