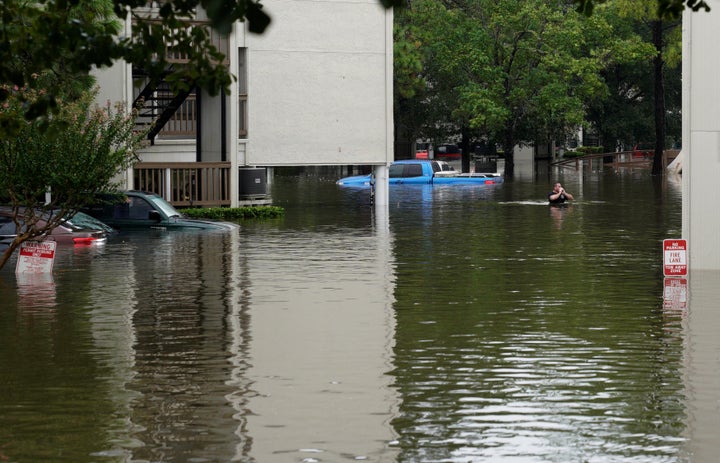 A suburb outside of Houston is requiring residents who were affected by Hurricane Harvey to certify that they do not boycott Israel in order to apply for grant money to rebuild their home or business.
Dickinson, Texas, located alongside a bayou about 30 miles southeast of Houston, suffered extensive damage during the hurricane that tore through the area two months ago. Half of the city's 20,000 residents were impacted, and the storm caused serious damage to more than 7,000 homes and 88 businesses, according to local police reports.
On Monday, the city posted a three-page application for grant money on its website. The application requires residents to commit to using the money to repair their damaged homes or businesses, to follow all building codes and to verify that they do not boycott Israel.

"It's completely unreasonable," said Ayesha Khan, a UTHealth PhD student who has been active in rebuilding and recovery efforts in Houston, and an organizer in the boycott, divestment and sanctions (BDS) movement.
"This can prolong the time it will take to rebuild homes," she said. "It's institutionalized in a way that can impact families that are still homeless."
Dickinson Mayor Julie Masters told HuffPost that her office has been "inundated" with angry phone calls and emails about the anti-BDS language in the grant application.
When Dickinson's city attorney recommended including the Israel boycott clause, Masters thought, "God, this kind of feels like it's infringing on free speech," she said. But she said city officials also didn't feel like they had much of a choice in the matter.
The Israel boycott provision in Dickinson's application is a strict interpretation of a Texas state law passed earlier this year that prohibits state agencies from contracting with companies that boycott Israel. Dickinson applicants have to agree to act as an "independent contractor" in order to receive grant money from the city.
Masters said she spoke with officials in the Texas attorney general's office on Friday about clarifying the language in the state law so that the anti-boycott provision would only apply to contracts on the state level.
The American Civil Liberties Union argues that the Texas law is unconstitutional and is asking anyone who was forced to choose between signing the Dickinson application and forgoing hurricane relief money to contact the group's Texas chapter.
"The Supreme Court ruled decades ago that political boycotts are protected by the First Amendment, and other decisions have established that the government may not require individuals to sign a certification regarding their political expression in order to obtain employment, contracts, or other benefits," the ACLU wrote in a statement, referring to a 1982 decision that ruled that an NAACP boycott of a white-owned business in Mississippi was a protected form of free association and expression.
The ACLU is currently representing a Mennonite school teacher in Kansas who was denied an employment opportunity after refusing to certify that she does not boycott Israeli products.
Because the Texas law was enacted recently, it is not yet clear how the state or cities will enforce the anti-BDS measure.
The primary purpose of the law is to "scare people away" from participating in "protected First Amendment activity," Brian Hauss, an ACLU staff attorney said. Residents who are dependent on city funding to rebuild their homes and are worried about certifying something that isn't true on a government document could decide it's easiest to abstain from boycotting Israeli products, he said.
Texas is one of more than a dozen states that have passed laws in the last several years aimed at combating the BDS movement against Israel. Congress is also considering a bill that would make it a felony for Americans to boycott Israel.
Proponents of the BDS movement say it is a non-violent way to protest Israel's decades-long occupation of the Palestinian territories. But critics of the movement describe it as an anti-Semitic effort to delegitimize Israel.
"Anti-Israel policies are anti-Texas policies," Texas Gov. Greg Abbott said when he signed the bill into law in May.
The ACLU is not aware of any Texas cities other than Dickinson that have conditioned hurricane relief funding on vowing not to boycott Israel. But several cities, including San Antonio, Galveston, and Austin, have inserted anti-BDS clauses in their contracting documents.
This story has been updated to include comment from Dickinson's mayor.
Before You Go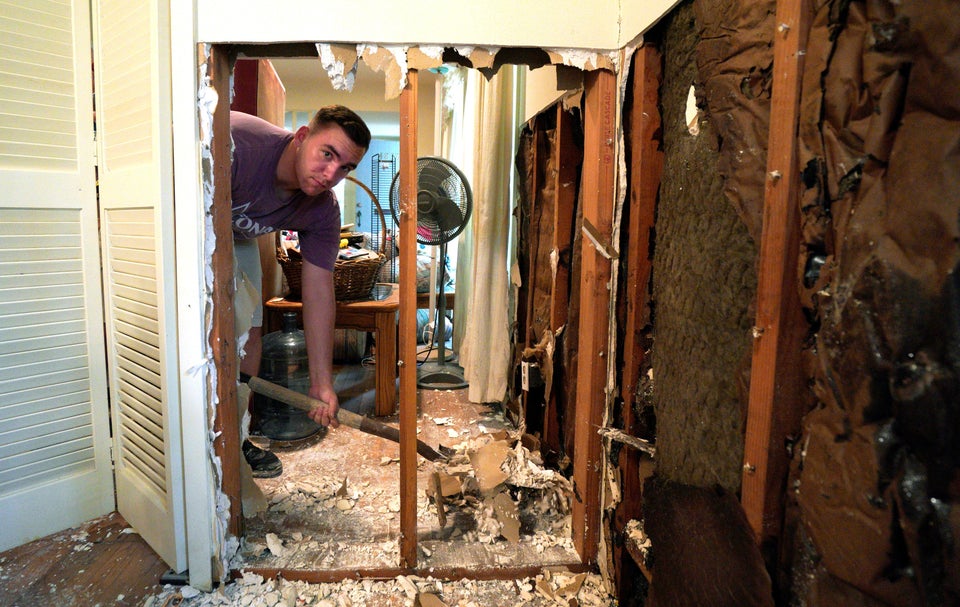 Post-Harvey Houston
Popular in the Community