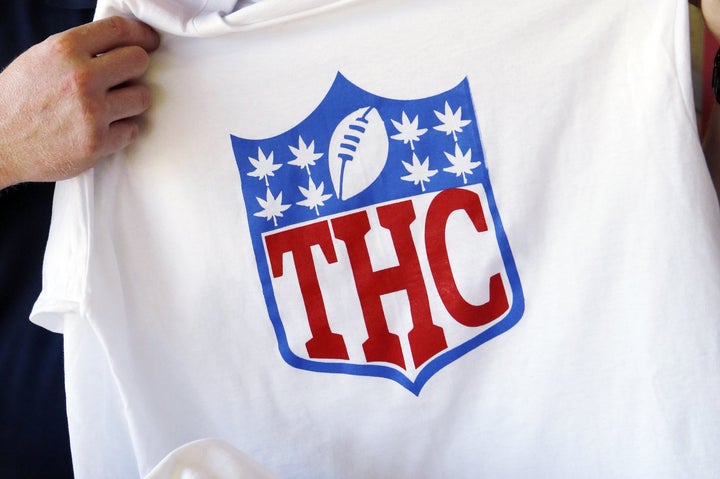 The brutality of football lends itself to two main things: a masculine pride among players for their toughness and inevitable debilitating physical and mental injuries. Another issue, however, has been pushed to the forefront by active and retired NFL players, but it's also affected Americans outside of football: painkiller or opioid addiction.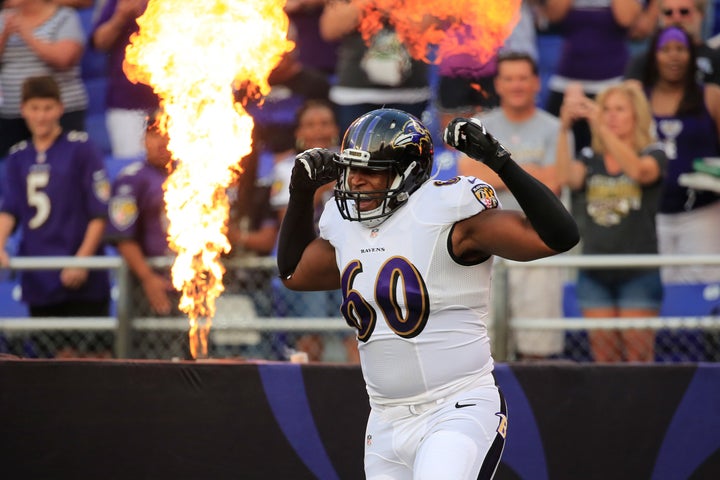 The Ravens' weren't impressed, though. Their apparent discomfort with Monroe's pro-marijuana stance has led him to ponder whether his advocacy had anything to do with his release. 
Just days before his release was made official, Monroe made a very public health- and safety-angled point to the Ravens: You don't want me around because I'm trying to fix how we're cared for. 
 Monroe's statement following his release.
Currently, medical marijuana is on the NFL's banned substances list (even though two states where the NFL does business have legalized the drug). During the 2016 offseason, Monroe openly campaigned for the NFL to reconsider their marijuana ban -- the first time an active player has done so --which the Ravens weren't thrilled about.
But Harbaugh's wording indicates an adversarial attitude toward Monroe and his fight. He went out of his way to protect his organization against Monroe's stance, when a more dismissive answer to the question would've been fine and wouldn't have publicly antagonized Monroe. Instead of standing up for his players' right to free speech or lightly brushing off Monroe's individualism, Harbaugh clearly went out of his way to condemn Monroe within the context of the team. It's no surprise Monroe's a free agent now. 
More broadly, Monroe's pro-marijuana push has perhaps hurt his future career prospects. He plays in a league that's so uptight about drug usage that star wide receiver Josh Gordon could miss two consecutive seasons for failing marijuana tests. Lest we forget, top draft prospect Laremy Tunsil slipped in April's 2016 NFL Draft because a video of him smoking a bong leaked moments before it started.
Considering that hundreds of active NFL players are estimated to regularly use marijuana to ease their week-to-week pain, the overall NFL attitude toward the drug is backwards. They don't approve of pot, but prescription painkillers -- drugs that retired NFL players are four times more likely to abuse than the general population, according to a study published in Drug and Alcohol Dependence -- are seemingly OK. And some of those retired NFL players are taking action: 1,300 former NFL players filed a lawsuit in May 2015 alleging that NFL teams pumped them full of painkillers without regard to their overall health. Getting back on the field was, apparently, more important.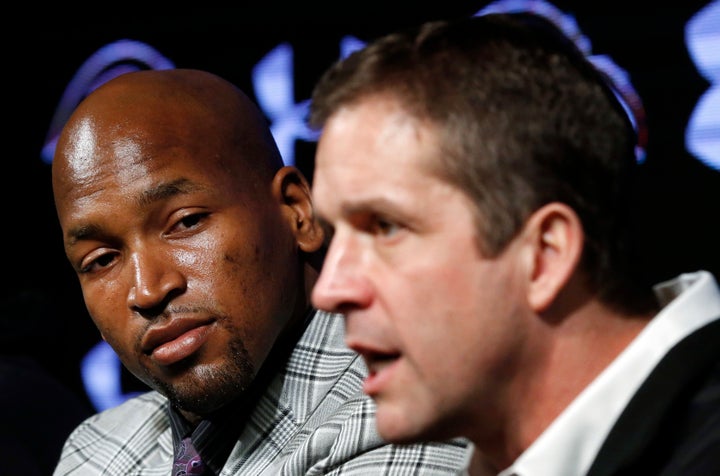 Playing and staying healthy is important, especially in the NFL, where non-guaranteed contracts and a massive player pool can put any player out of the league because of one injury. But the off-field rewards reaped by staying on the field are in no way worth picking up a dangerous addiction.
As more and more players join Monroe and Carroll's call to the NFL to reconsider marijuana, one can only hope that the league is indeed listening to its players, retired and active, whose message is rather clear: Stop preventing us from taking safer painkilling drugs. 
It's a common sense idea that seems too progressive for the league, but if the NFL truly cares about its players' well-being, they'll listen to Monroe, even if he remains out of football. 
REAL LIFE. REAL NEWS. REAL VOICES.
Help us tell more of the stories that matter from voices that too often remain unheard.
BEFORE YOU GO
PHOTO GALLERY
Most Influential People Who've Used Marijuana