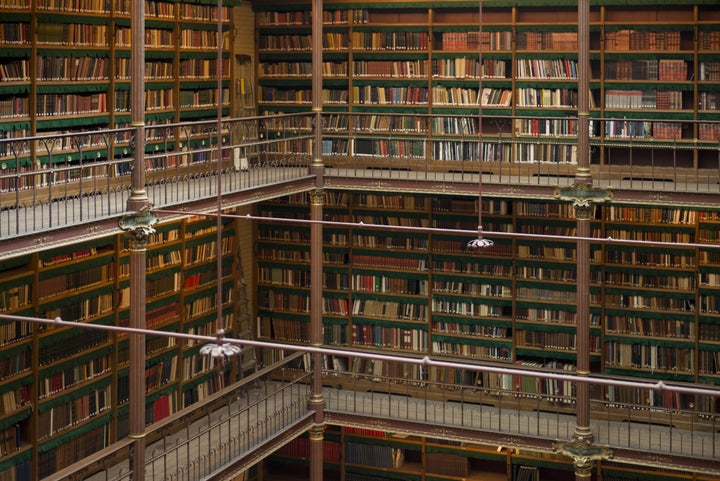 Everyone who is growing up in the Internet age knows all too well that once something is out there, it will never disappear. Charlotte Brontë, who died in 1855, finished all her writing long before the advent of ill-judged Facebook photos or LiveJournal accounts from middle school -- but just last week, a couple pieces of her youthful writing resurfaced, tucked between the pages of a book that had belonged to her mother, Maria.
So far, 2015 has seen the rediscovery of a rash of "lost" poems, short stories and fragments, both verified and questionable -- most notably Harper Lee's second novel, Go Set a Watchman, and the previously unpublished Dr. Seuss book, What Pet Should I Get?
There must be something in the water.
Often these discoveries are unverifiable, unfinished works not intended for publication, or juvenilia, but for scholars of the authors, every bit of writing could be valuable insight. For the rest of us, well, don't underestimate the appeal of a famous author's brand. Hey, how much less interesting could a teenaged Brontë really be?
At least a few of these resurfaced manuscripts probably spent the past decades -- or centuries -- safely buried for a reason. "Nearly every novelist has a shelved novel in his or her closet or desk drawer: Trying out ideas that don't work out is how writers learn," wrote Scott Timberg on Salon after Go Set a Watchman was published.
Still, the more influential and brilliant a writer is, the more fun it is to see how their greatest works were drafted, reworked and honed. These are some of the most exciting lost manuscripts to be turned up, or to finally hit the shelves, this year -- here's to a 2016 full of more literary discoveries!
PHOTO GALLERY
46 Hilarious Books That'll Actually Make You LOL
REAL LIFE. REAL NEWS. REAL VOICES.
Help us tell more of the stories that matter from voices that too often remain unheard.