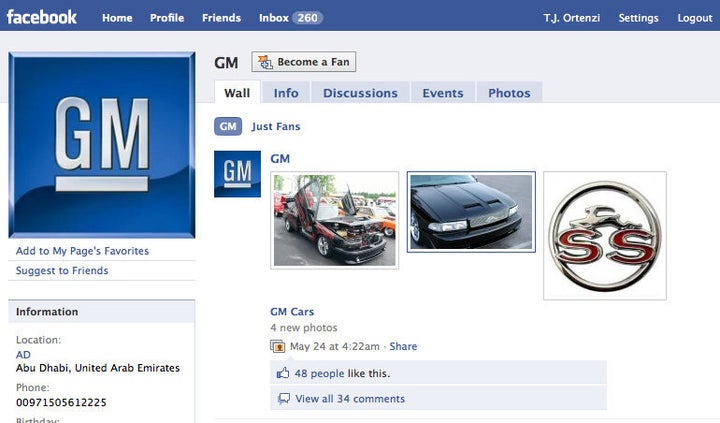 Automotive blog Jalopnik has posted a screen grab of a message posted by someone claiming to be Henderson's daughter. Henderson resigned after GM's board concluded that change was not happening fast enough at the troubled company. The message by Sarah Henderson was posted to GM's Facebook fan page and was typed in all caps:
HE FUCKING GOT ASKED TO SETEP DOWN ALL OF YOU FUCKING IDIOTS. IM FRITZ'S FUCKING DAUGHTER, AND HE DID NOT FUCKING RESIGN. WHITACRE IS A SELFISH PIECE OF SHIFT [sic], WHO CARES ABOUT HIMSELF AND NOT THE FUCKING COMPANY. HAVE FUN WITH GM, I HOPE TO NEVER BUY FROM THIS GOD FORESAKEN COMPANY EVERY AGAIN [sic]. FUCK ALL OF YOU.
The post has since been removed, and the poster's identity cannot be confirmed. A search for the name "Sarah Henderson" returns 339 pages of Facebook search results. It's unclear if the profile picture attached to the post matches any of those "Sarah Henderson" profiles on Facebook.

There is one profile that stands out. This Sarah Henderson (whose profile is private), has ties to Michigan, claiming to have graduated from the University Of Michigan in 2008.
CORRECTION: Fritz Henderson was never the CEO of Sara Lee.
Popular in the Community